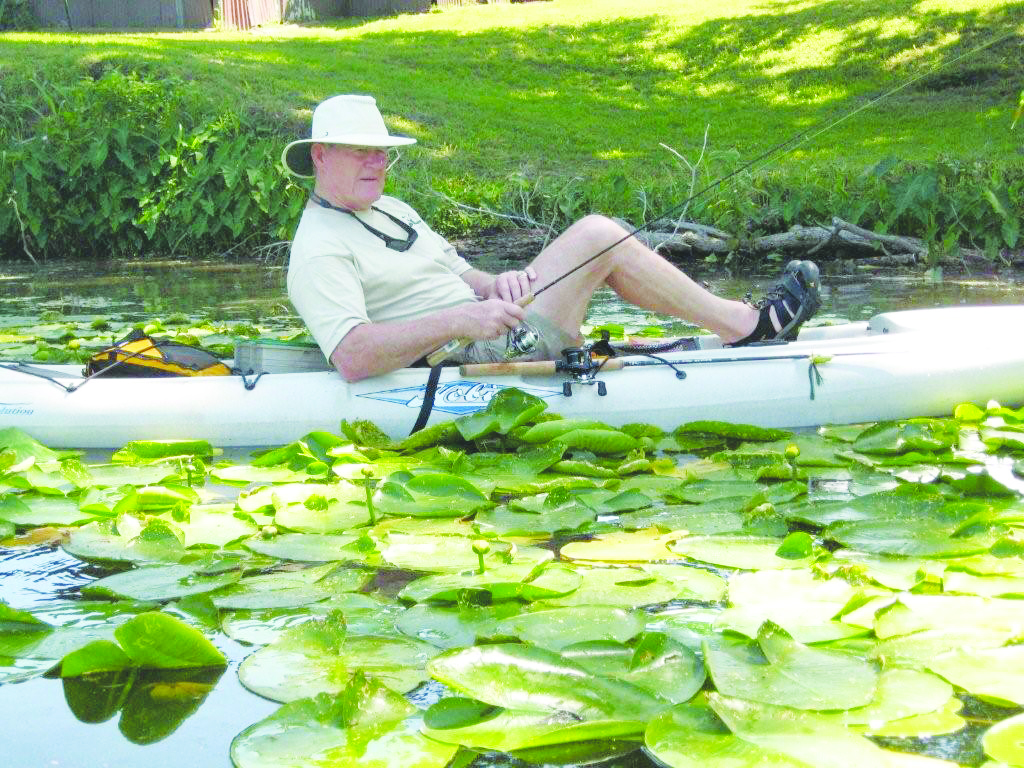 By GLYNN HARRIS
When you think of well-known sports personalities who have made a name for themselves in the outdoors, it's easy to gravitate rather quickly to names like Bill Dance, Will Primos, Harold Knight, David Hale et al.
During my 40-plus years as an outdoor writer, I have been privileged to cross paths with and wrangle interviews with a few of these fellows and I always come away impressed with just how good they are at what they do, be it the ability to catch big bass or bag big bucks.
There is another group of guys I have gotten to know over the years who are passionate about the outdoors while making their living in the professional sports arena. Here are seven of these fellows who have sat down with me to talk outdoors.
• GEORGE STONE – Probably the first professional athlete I interviewed was Ruston's George Stone who at the time was still an active major league pitcher. He and I shared a day of fishing on Lake Claiborne and I picked up a common thread that runs through practically all these guys I've been privileged to interview – they were introduced to hunting and fishing by someone at home. In Stone's case, it was his dad.
• BERT JONES – Although Jones, famed NFL quarterback, and I never shared a boat or a hunting blind together, we have visited several times and there is no doubt in talking with him that spending time in the outdoors has been a major part of his becoming who he is today. He and his dad, Dub, who also had a record-breaking career in the National Football League, still spend hours of time together outdoors.
• JACKIE SMITH – For years, Smith held the record for most yards gained by a tight end in the National Football League as a member of the St. Louis Cardinals. I got to spend a day with this NFL Hall of Fame athlete fishing and paddling Hobie kayaks on the Cane River near Natchitoches.
• PATRICK RAMSEY – Selected in the first round of the NFL draft by the Washington Redskins, quarterback Patrick Ramsey who is now retired from professional football, is a diehard outdoorsman. He and I have shared a bass boat as well as a duck blind on several occasions.
• KARL MALONE – One of the highlights of my writing career was watching NBA super-star, Karl Malone put his prized squirrel dog through its paces in his backyard in Ruston. Malone credits his mother, a single mom, for getting him involved in the outdoors as a youngster, a pursuit that he actively follows today.
• WILLIS REED – Reed, member of the NBA Hall of Fame, enjoyed a stellar career at Grambling and also with the New York Knicks. Born and reared in Bernice, Reed's father started him early in life chasing squirrels. Today, his exploits after big game take him all across the country.
• KYLE WILLIAMS – While Stone, Jones, Smith, Ramsey, Malone and Reed have all retired from professional sports, Kyle Williams, a Pro Bowl star, is the most recent NFL retiree with the Buffalo Bills. After an outstanding career at Ruston High School and LSU, Williams, who is known for his blue-collar work ethic, established a name for himself in Buffalo. As much as he enjoyed playing football, he anxiously headed home to north Louisiana once season ended to chase deer and ducks, activities he was introduced to as a youngster by his dad.
Your son or daughter may never make it to the "bigs" but you can do them a huge favor by introducing them to the Great Outdoors, that area of life that will give them direction to whatever profession they choose to pursue.
— Contact Glynn Harris at glynnharris37@gmail.com.