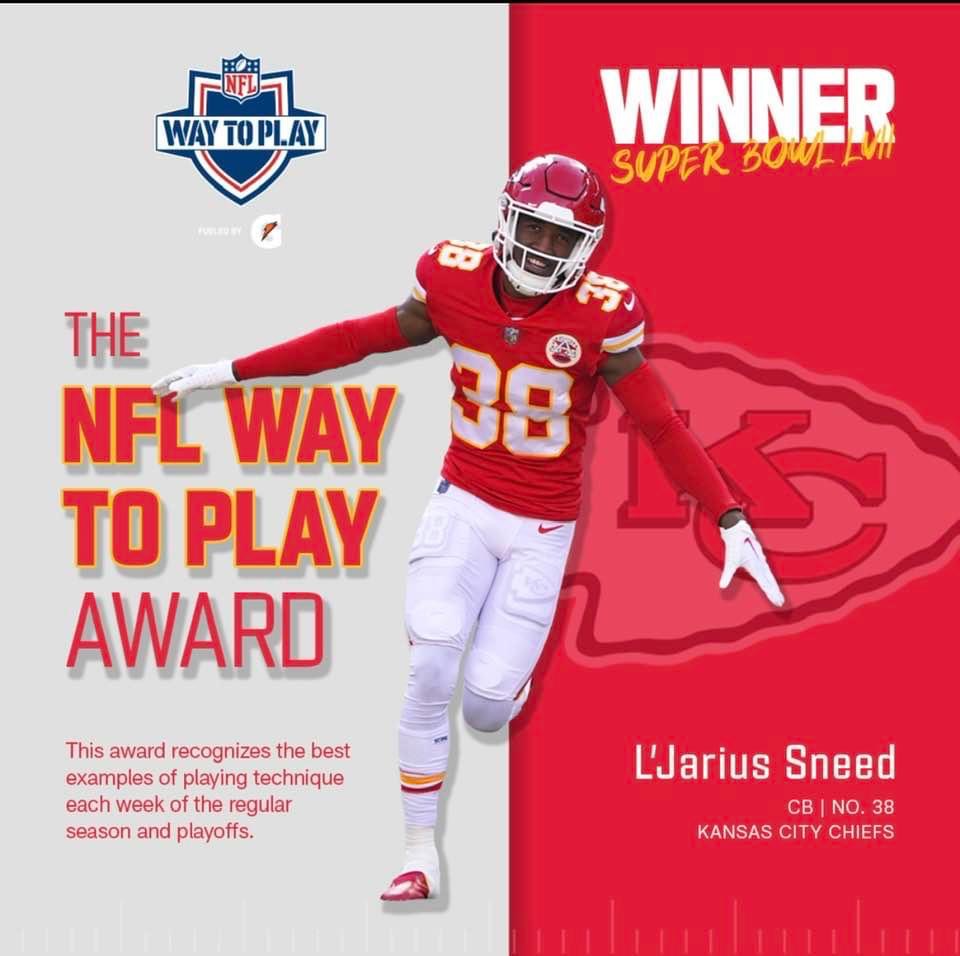 Former Minden star L'Jarius Sneed has been recognized as the NFL Way To Play recipient for Super Bowl LVII.
The play was recognized on the NFL Network's "Good Morning Football" on Feb. 16.
The play showed the Kansas City Chiefs cornerback making a hit on Philadelphia running back Miles Sanders resulting in an incomplete pass.
Per NFL football operations: "The 2022 season marks the fifth year of the NFL Way to Play Awards (fueled by Gatorade), which was created in conjunction with NFL Legends to promote proper playing technique across all levels of football. Through this initiative, one player is honored each week during the regular season and the playoffs for displaying exemplary football technique."
A 5,000 grant will be issued to a youth/high school football of Sneed's choice.