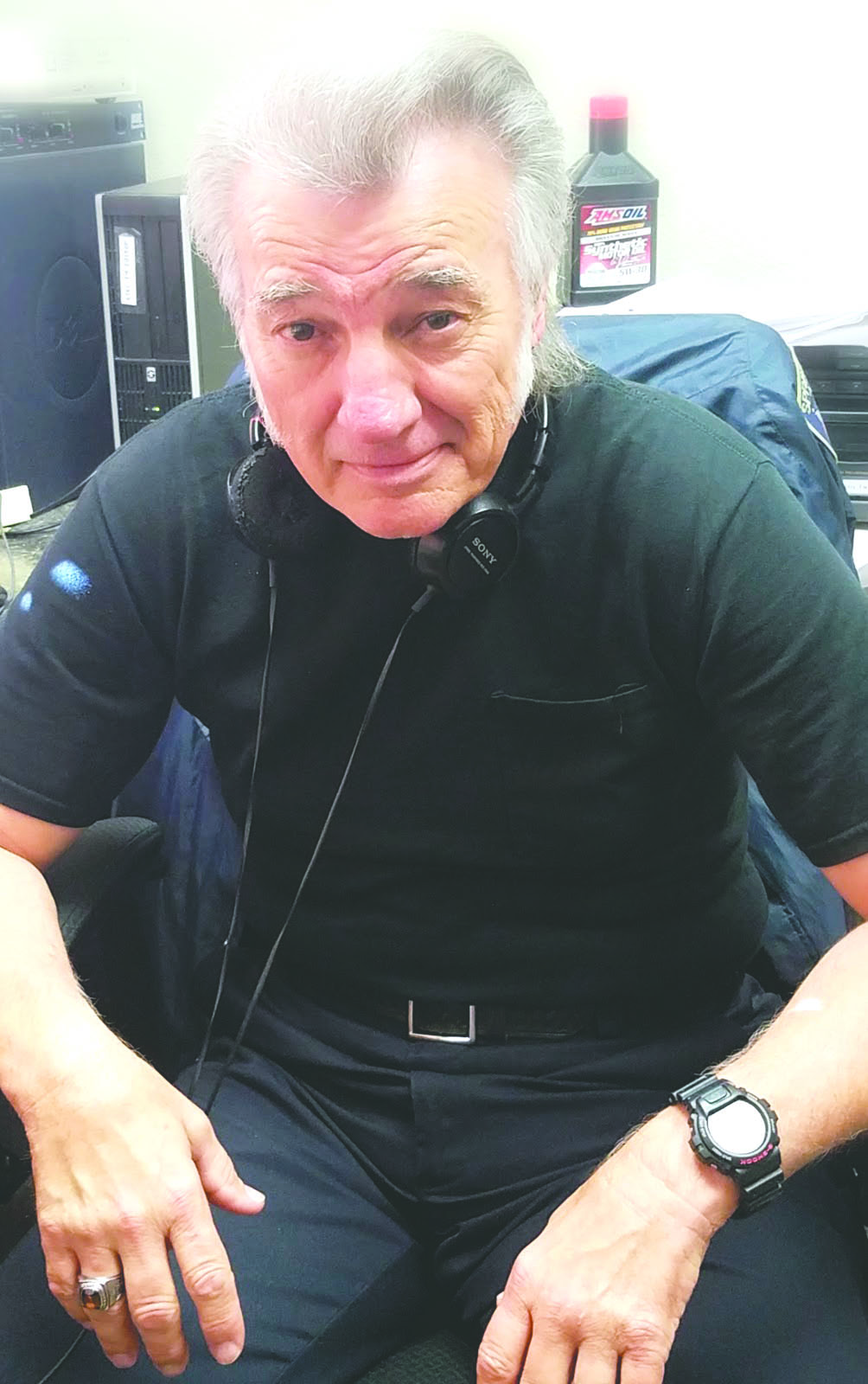 Maria Gonzalez
Special to the Minden Press-Herald
SPRINGHILL — On Friday, April 27, the North Webster community bid a heartfelt 'adieu' to KTKC radio and wished H.D. Ainsworth many blessings in his new endeavors on the southern end of the parish.
H.D. got his start at WHO radio on a friend's radio show. Later, he joined the International Singing Brakeman's Club of Meridian, Miss., and DJ'd for WNOX which took his name and voice to the world wide web for the first time.
That rugged country voice has garnered H.D. much attention over the years and eventually earned him a spot on the Marty Stuart Show on RFD-TV, where they feature only traditional country music.
"So I'm still in my police attire, had just gotten there, and this lady comes and gets me to take me to 'makeup,'"
H.D. said. "Let the record show that this was the only time H.D. Ainsworth has ever had makeup on. And who does she sit me beside? Connie Smith! Talk about your macho image being washed down a tube, but I sure had her laughing."
Connie Smith, from the Country Music Hall of Fame, had provided H.D. his first really starstruck moment prior to the Marty Stuart Show, when Marty invited him to DJ at an event they held at Margaritaville in Bossier City.
"Connie is Marty's wife, but I wasn't really expecting the honor of bringing her on stage," H.D. said. "A lot of DJ's would cut a toe off to be able to bring Connie Smith on stage."
"Doc McMahen, Bob Colvin, and several of our local people were there, and what a shot in the arm that was! I was surprised and just greatly honored."
He has worked with several other great artists as well – Mark Chesnutt, Joe Stampley, Freddie Hart, Daryle Singletary, and the list goes on.
"Billy Parker is my radio hero — he and Jack Foxx," H.D. said. "They take me back to a time when I actually sat and listened to them on air. They made me want to be in radio."
While Friday marked the end of a live voice radio station in Springhill (1954-2018), Tuesday marked the beginning of H.D.'s new morning show on KBEF in Minden.
If you're a fan of country/bluegrass music, you can tune in to KBEF 104.5 FM in the morning between 6-8 a.m. Just don't expect to hear any "modern country,"
because this show is meant for the "Old school folks."
H.D. Ainsworth will be well missed by his North Webster listeners, but he asked that everyone know how blessed he has been to have spent the past several years with KTKC, and how thankful he is for the support of all his listeners.
"It's been an honor, and I hope that signal's strong enough for y'all to continue listening," H.D. said.Just switch that radio dial to 104.5!