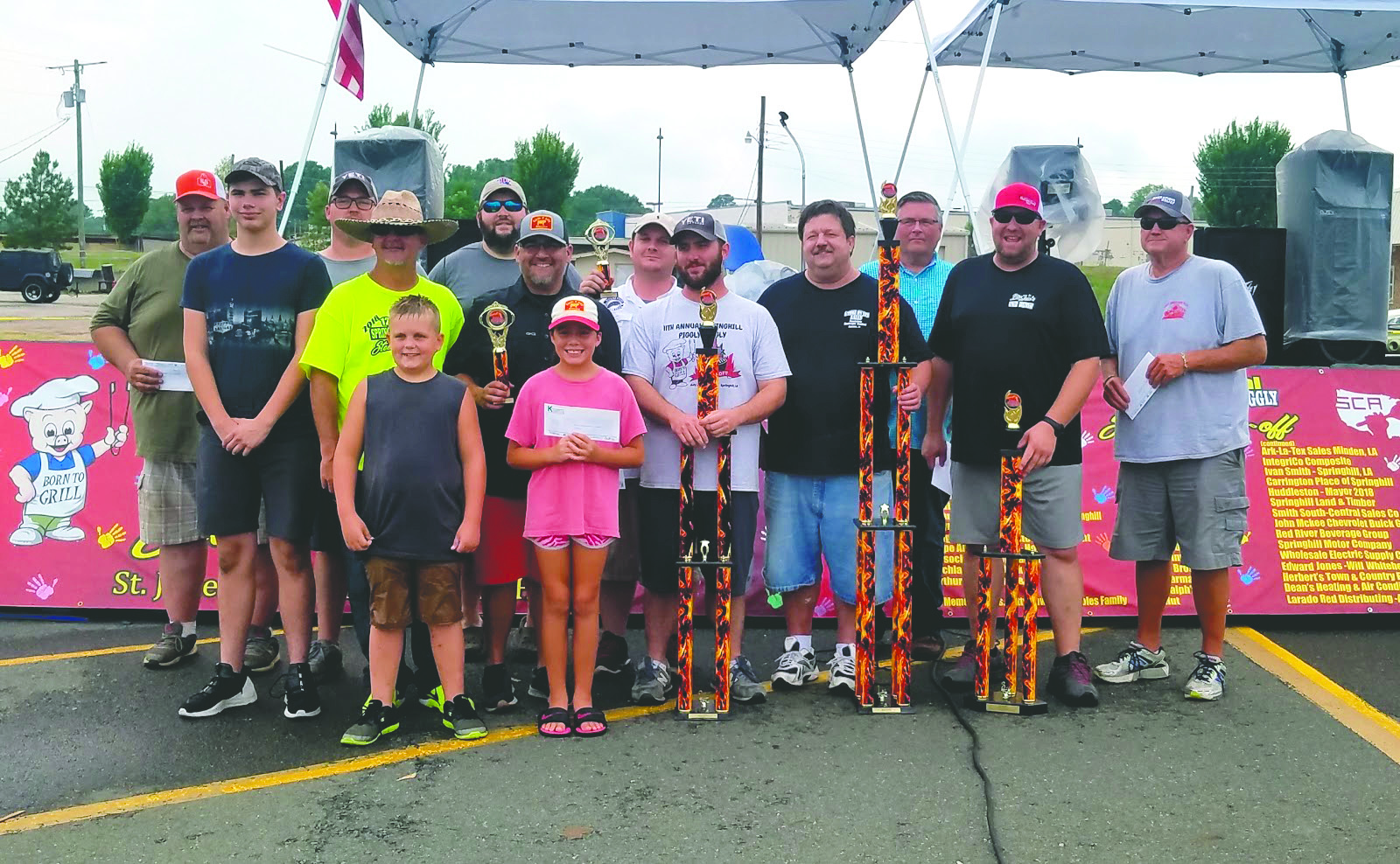 Maria Gonzalez/Minden Press-Herald
SPRINGHILL – Despite the menacing weather, Piggly Wiggly's 12th Annual Steak Cookoff was most certainly a success, raising money to contribute to St. Jude Children's Research Hospital.
The 17 and under Porkchop Competition was quite a crowd pleaser, as the youngsters took charge and showed off their talents.
Taking home the top prize of the day, $1,500 and an extremely large trophy complete with bragging rights, was Ken Baker of Mansfield, Texas.