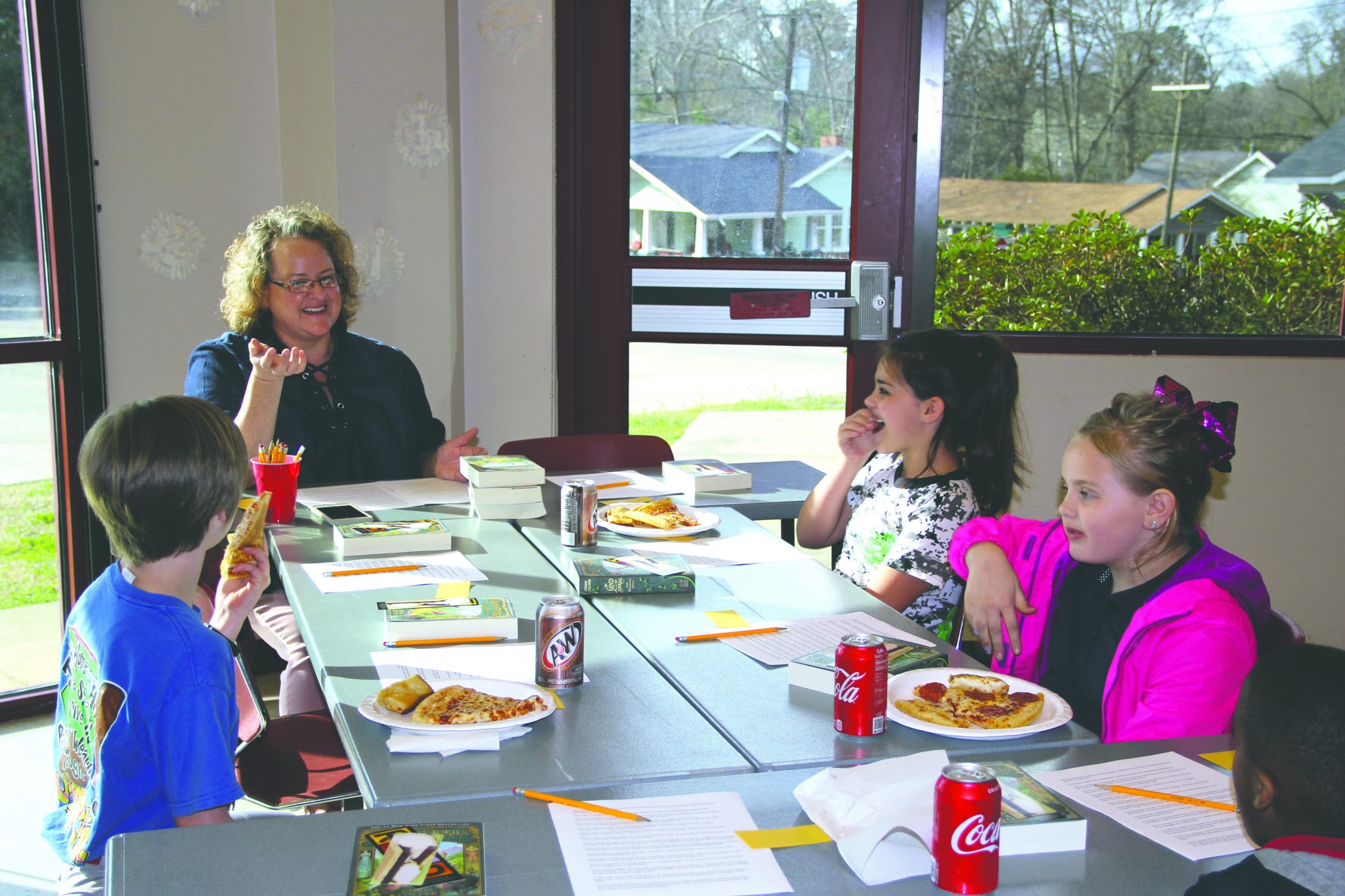 Webster Parish Library book club lets kids read what they want
For many years, the Accelerated Reader program has encouraged students to read with its points-based goal system.
Jennifer Heard, children's librarian at the Webster Parish Library in Minden, believes the motivation behind a child's reading is as important as the reading itself.
"We want them to know they don't have to read books just for AR points," she said. "They can read for fun."
To that end, the library has held a monthly kids' book club for two years. Open to any child age 8-12, the club discusses a new book chosen by the children each month.
"The goal is just to get them together to talk about something they have all read and experienced," Heard said. "They can talk about the same things and bring their own ideas to it. It's really interesting to hear their different takes on the stuff that we've read, so it's fun to do that."
The group meets every first Thursday of the month, complete with pizza and drinks.
Heard said the book club is dictated by the ideas of the students.
"The children all vote on the books we read," she said. "We write all the titles down, pull a winner out at the end, and order it for the next book club. It's all strictly their choice."
The book choices are quite diverse, covering everything from "Wonder" to "The Lion, the Witch, and the Wardrobe" and "Diary of a Wimpy Kid."
Thursday, the children in attendance discussed "The Key to Extraordinary," a 2016 novel by Natalie Lloyd.
"A child that's new to the area actually recommended it," Heard said. "It has a lot of strong female characters in it, which is good."
The next meeting of the Webster Parish Library kids' book club will be held Thursday, April 5, at 4 p.m.