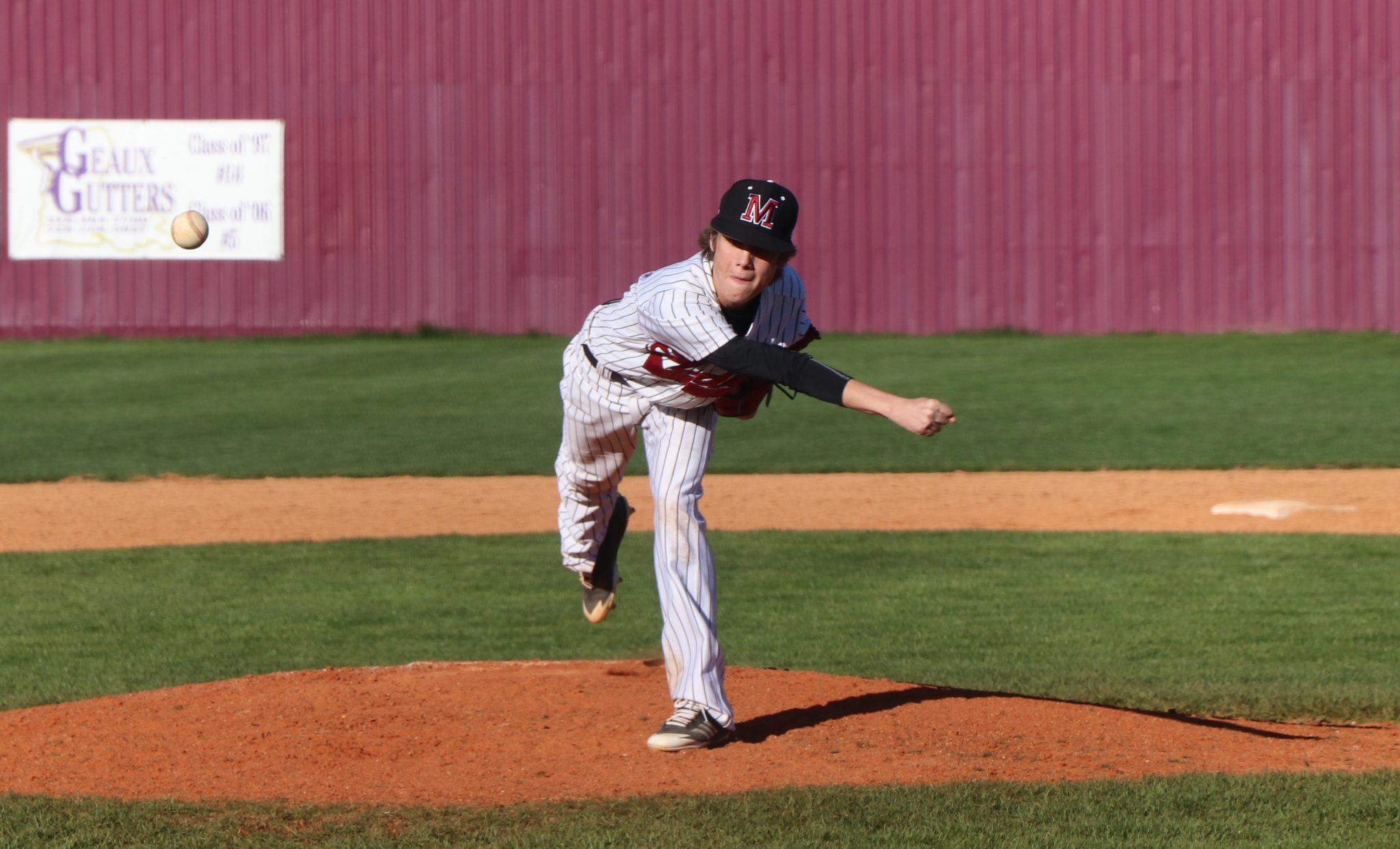 It was a delight for baseball fans to see the atmosphere over the weekend at Minden's Griffith Stadium.
Big crowds filed through the gate to see some of the area's top teams do battle, and the players did not disappoint.
Minden Baseball Invitational
Here's a look at how Minden, Lakeside, Doyline and North Webster fared  in the tournament.
Doyline 9, Summerfield 4
Colby Martin picked up his first career win as a head coach Thursday when his Doyline team knocked off Summerfield.
The Panthers scored at least one run in the first five innings offensively and Jeremy Miller tossed a complete game with 6 strikeouts for Doyline on the mound.
Josh Jordan went 2-3 with 1 RBI for the Panthers, followed by Josh Longstretch with a 2-RBI double; Miller added 2 RBIs on a clutch single and Alex Haynie singled.
Minden 16, Summerfield 0
Connor Davis struckout four batters in a no-hitter for the Crimson Tide and Hunter Wilkes was a home run shy of the cycle, ending the day 3-4 with 5 RBIs. Trevor McLean went 2-3 with 2 RBIs; Gage Edwards and Jalien Moore had 2-RBI singles; Seth Johnson went 2-3 with 1 RBI.
Minden 6, Loyola 5
Ben Bower's team took advantage of 6 Loyola errors to win in walk-off fashion for the second time this season.
Rodney Johnson's swinging-bunt single in the bottom of the seventh forced a short-hop throw to first, which brought Gage Edwards around from second to score the winning run.
Sophomore Carson Fields pitched the final 3 innings to earn the win; he struck out four batters and allowed one hit. Cameron Dollar started and went 4 innings, striking out six batters and allowing 2 earned runs.
Connor Davis's RBI double was the only one of the game for Minden, who feasted on Loyola mistakes. Rodney Johnson and Jalien Moore had doubles for the Tide, and Dollar singled.
Minden 6, North Webster 5
Connor Davis went 3-3 with 2 RBIs, Hunter Wilkes gave Minden another quality start and John Volentine finished the job out of the bullpen.
Minden used a team effort to overcome a myriad of mistakes and take down North Webster 6-5 to close out their tournament 3-0 on the weekend.
North Webster won the first meeting of these teams 4-38 days prior, but like Minden, made too many mistakes. The Knights were led by Kyler Harbour, who went 2-3 with an RBI single, followed by Jordan Nelson with an RBI single. Cameron Tyson, Sam Modisette, Tyler Lee and Sawyer Howard added singles for the North Webster offense.
Wilkes kept the Knights in check for the most part, but suffered on the scoreboard because of errors behind him.
Wilkes went 6 innings, struckout 6 batters, walked one and allowed no earned runs. John Volentine pitched the seventh to pick up the save.
Davis was a thorn in the side of Knights' pitching with his perfect day at the plate, followed by Trevor McLean with a 2-RBI single; Rodney Johnson and Jalien Moore each had RBI singles for the Tide.
Calvary 3, North Webster 2
Knights' centerfielder Sam Modisette went 2-3 with an RBI and Sawyer Howard added a single as the Knights fell to the Cavaliers by one run.
Howard earned the start and threw well on the mound. He pitched 6.1 innings, struck out 2 batters and allowed 5 hits and 3 earned runs.
Loyola 6, Lakeside 1
Gavin Jones led the Warriors with a 2-3 day at the plate and a run scored, followed by  CJ Watts with Lakeside's only other hit, a single.
Logan McIver pitched well for the Warriors, going 6 innings and striking out 5 batters while allowing 9 hits and 2 earned runs.
Calvary 8, Lakeside 0
Colton Carter doubled to lead the Warriors, followed by McIver, Jones and Hayden Humphrey with singles for the Lakeside offense.
Carter pitched 5 innings, struckout 2, gave up 5 hits and allowed only one earned run. Lakeside committed 6 errors.