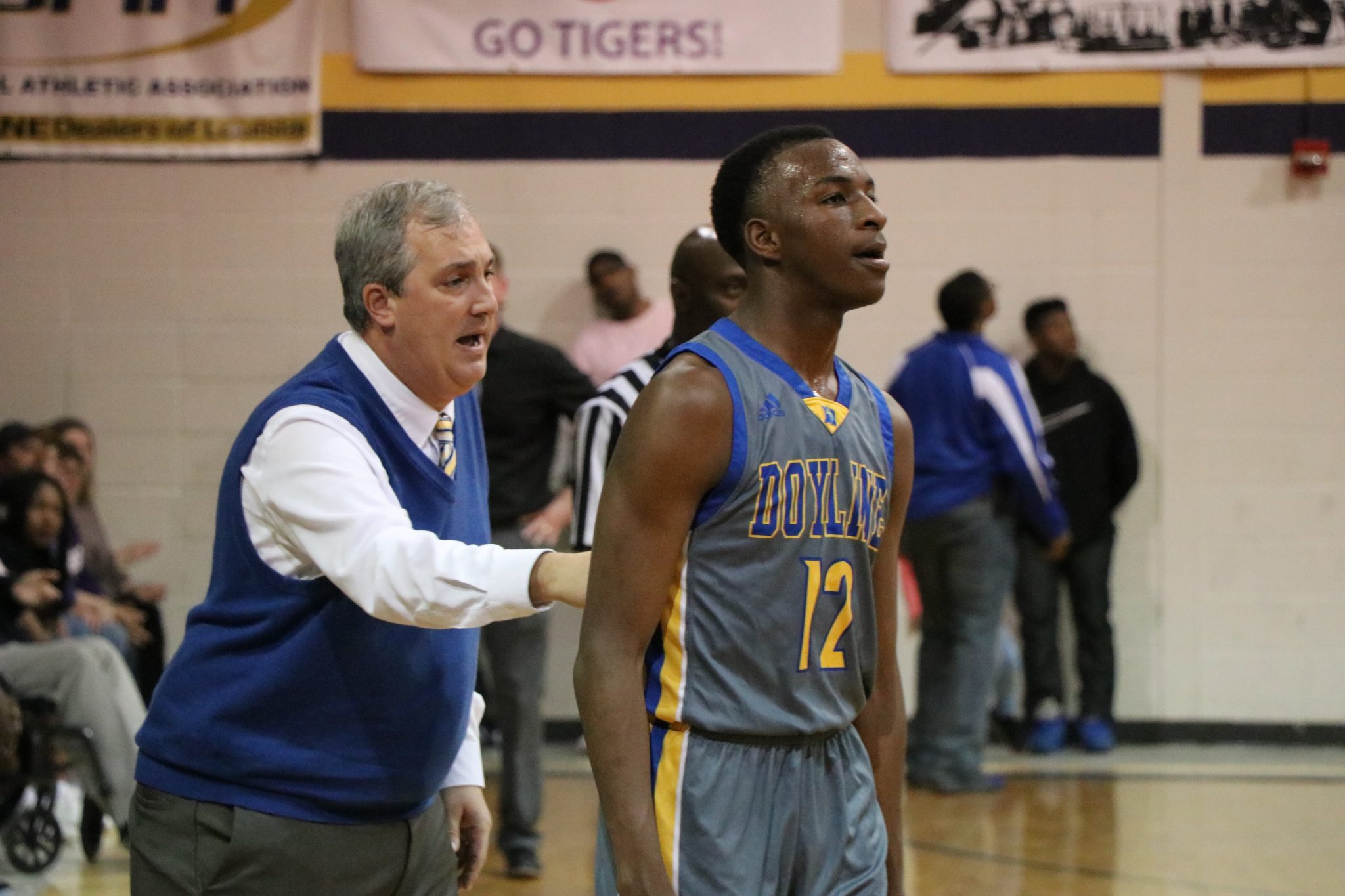 SIMSBORO – Doyline boys basketball coach Michael Normand challenged his team to leave it all out on the floor Friday night against Class B No. 1 Simsboro.
The Panthers may have fallen 68-53, but their head coach said mission accomplished.
"I believe they did that," Normand said. "I was extremely proud of our effort. That was the most physically brutal game I've ever seen, on both sides; just an absolute battle."
Both teams were full-go, diving on the floor for loose balls, contesting shots near the rim, fighting for rebounding position and second chance shots.
The Panthers trailed 15-8 after one quarter and 31-20 at the half.
In the second half, Doyline would cut the Simsboro advantage to single digits on three separate occasions, however the Tigers refused to crack, answering with a big shot at every turn.
The officiating was spotty at times against both squads, but what really killed the Panthers were turnovers and missed free throws.
"We had a couple of tough calls not go our way," Normand said. "We missed some shots we should have made, including free throws."
Simsboro stretched their lead to 20 points late in the fourth quarter, before Doyline knocked down some late shots to trim the final deficit.
An upset bunch of Panthers had to watch as Simsboro and their raucous, sellout home crowd celebrated punching their ticket to Lake Charles for Marsh Madness.
Markray led Doyline with 23 points, followed by senior Jack Siah with 9 points in his final outing. Semaje Solomon and Javeon Nelson had 8 points each.
Doyline loses only one starter to graduation in Siah, as well as seniors Jax Gaynor and Marquise Loveless. Markray, Jordan Fuller, Solomon, Nelson, David Lockett and Trey Ware all return next season.
"We're going to miss our seniors," Normand said. "I think the foundation has been laid for the future. We're coming back next year bigger, faster, stronger, smarter and hungrier."