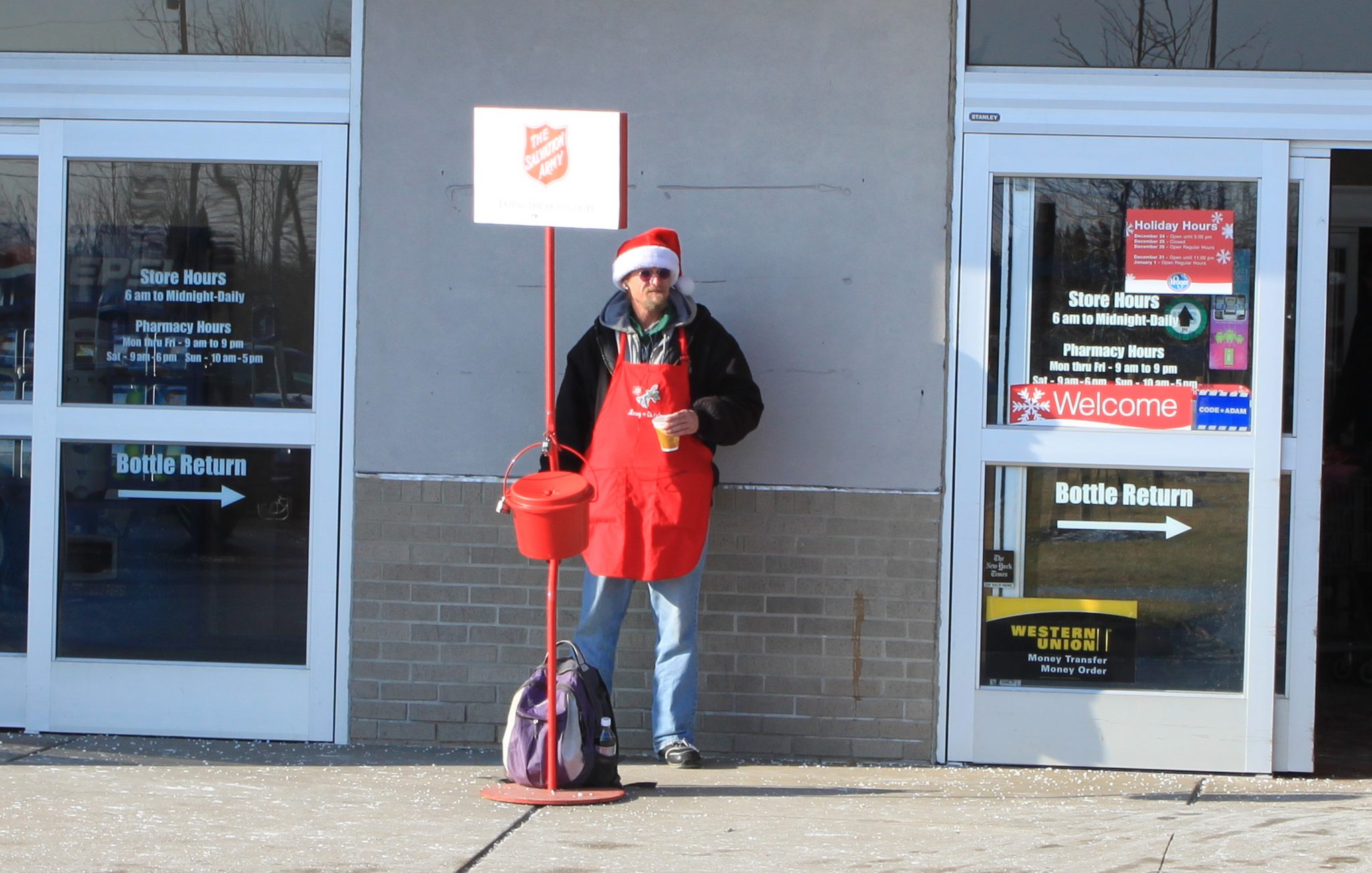 SHREVEPORT – The distinctive sounds of The Salvation Army's Red Kettle bell will continue to ring at area retailers through Saturday, Dec. 23.
That will be the final day of kettles being on display at local grocers and retailers. But once the red kettles are put up the fundraising efforts will still continue for the local non-profit online.
To date, the 2017 Red Kettle campaign has brought in more than $150,000 for The Salvation Army, but more dollars are needed to help the organization continue to serve the need in this community.
"We are so thankful to local residents who stop by our red kettles while they're out shopping during the holiday season. The dollars we have raised so far will have a tremendous impact on the veterans, families and children we serve. The need extends beyond this holiday season and with the community's generous donations we will be able to continue to help throughout the year," said Major Ray Morton, Corps Officer at The Salvation Army Shreveport-Bossier.
People can continue to donate toward The Salvation Army's annual Red Kettle campaign through the end of the year in person or online.
Donations may be mailed to: The Salvation Army, P.O. Box 1158, Shreveport, LA 71163.
Another way to contribute to the red kettles is online through www.redkettlereason.org or you can make a general donation through The Salvation Army's website, www.salvationarmyalm.org/shreveport.