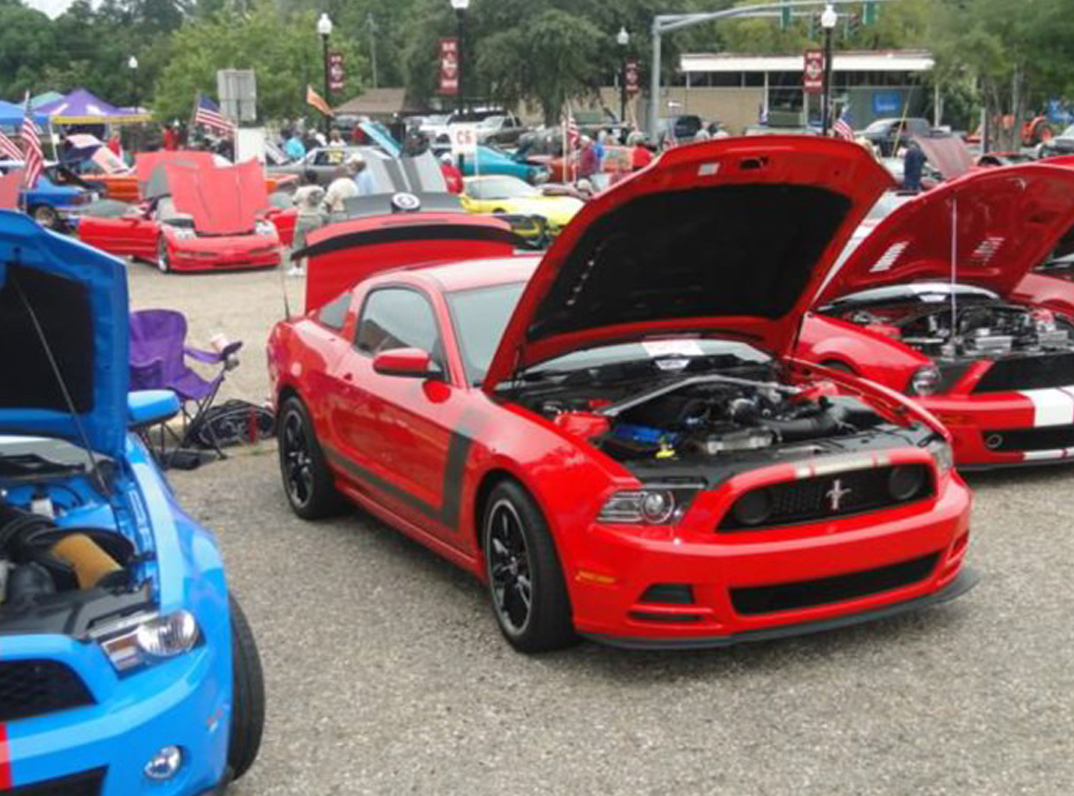 The 2016 Show and Shine Car and Bike Show, sponsored by the Vintage Car Club of Minden and the Minden Main Street Program, is set for Saturday, Sept. 10.
Registration is free and is open to all car and bike owners interested in participating in this community event. Participants are urged to pre-register by Sept. 5. Pre-registration forms are available at Harris Corner, the Minden Civic Center, any Vintage Car Club member or downloaded from www.vintagemindencars.com.
Registration will also be held on-site the day of the show from 7 until 11 a.m. in front of the civic center. No entries will be accepted after 11 a.m.
Boasting the largest trophy presentation in the Ark-La-Tex, the car classes will include antiques, sports and muscle cars, Corvettes, Mustangs, MOPAR class, imports and domestics, trucks, jeeps, street and rat rods.
The motorcycle classes have been expanded to include custom, full, mild and manufactured.
New this year, the car club will feature various craft vendors. The committee is asking that vendors display new, antique or craft items only, especially items of interest to car enthusiasts. No rummage or garage sale items.
To apply to be a part of the event, call Becky White at 318-510-4701. There is a limited number of craft vendor spaces, so make arrangements early to secure a space. Early setup from 7 until 9 a.m. will be required to participate.
There will be plenty of food, drinks and entertainment for the entire family.
The Vintage Car Club of Minden is a family-oriented, nonprofit organization that participates in area parades and car shows. The club awards scholarships to deserving high school seniors in Minden, sponsors a Dixie Youth baseball team and a Minden City League basketball team. They also provide assistance to needy families during the holiday season.
For more information about the Show and Shine Car and Bike Show, or get a registration form, call Larry Gipson at 318-377-0907 or 318-347-9558, Kathy Gipson at 318-426-7193, Wayne Edwards at 318-364-6425 or go to their website at www.vintagemindencars.com.
A portion of the proceeds will be donated to the American Cancer Society, St. Jude Children's Research Hospital and the United Christian Assistance Program.