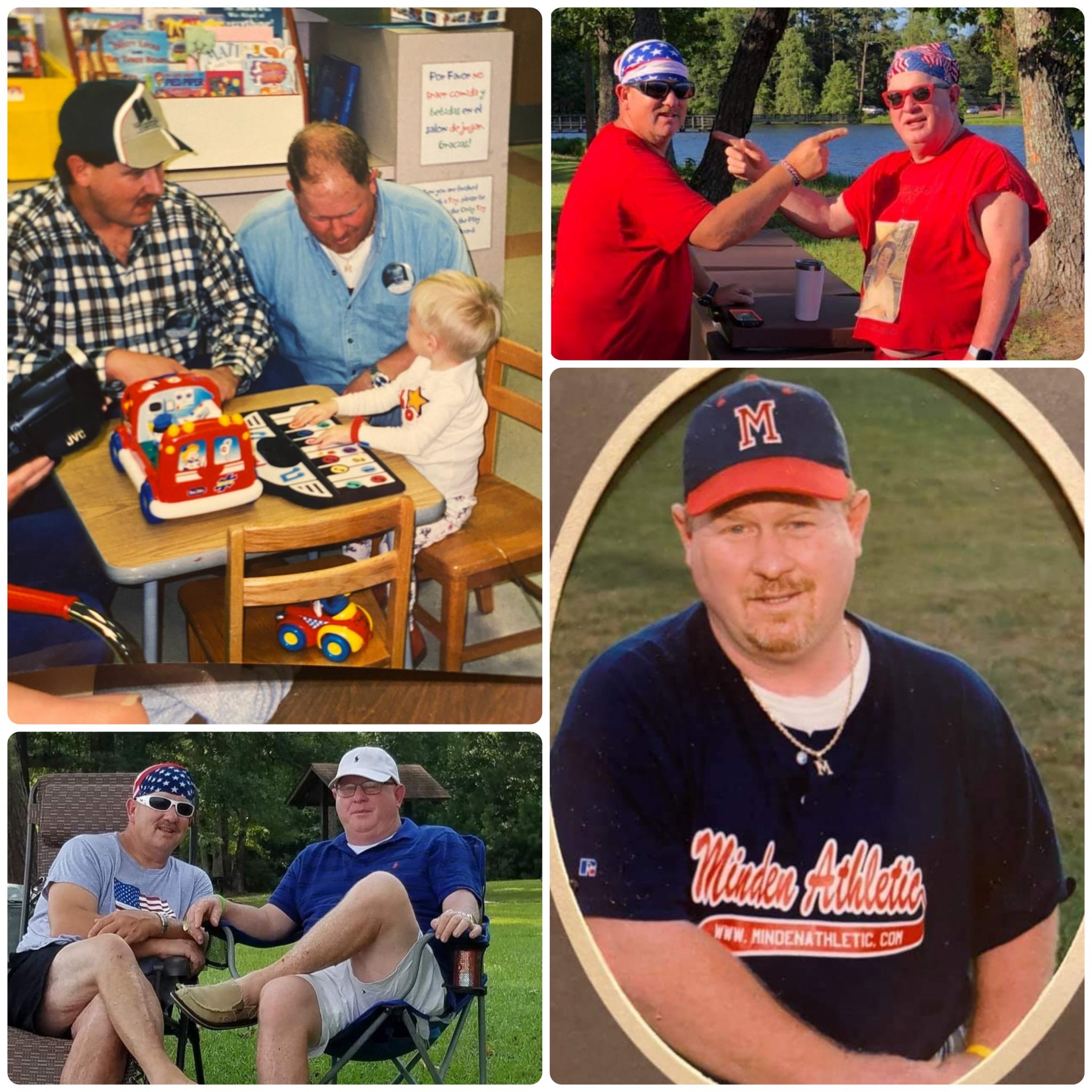 "There was only one Dawg and there will never be another one. The main thing about him was that if you were his friend, and if you needed it and he had it it was yours," said Jimmy Williams, Sibley Mayor and Owner of Minden Athletic.
William "Mike" McCoy was a community figure who passed away on June 21st of this year. This loss was felt throughout Minden, with McCoy touching the lives of countless citizens through his active involvement in the local sports community. This love of sports was also central to the bond that Mike McCoy and his brother Scotty McCoy had built over the years.
"He had a love for Minden High baseball, football, or anything to do with Minden, long before I got old enough to get to high school. But that was his deal, was for me to be able to do that. Him and coach Marvin Jones already had a special relationship, so he kept telling him, 'I got my brother that will be coming along in a few years,'" said Scotty McCoy.
McCoy partially credits Mike's gift of coaching to the time Mike spent bringing Scotty up as a ball player. "His gift was coaching sports. He loved the kids, and he tried to transfer that knowledge over to the children and he was remarkable at it. He was very intense, but also loving. And the kids just, gosh, they just gravitated to him. He thought that it was his obligation to get those kids in the city program ready to play for Minden High School. He thought, 'If I can do anything to help them to get better when they get to Minden High, I've done something,'" said McCoy.
Mike got to continue to foster his love of sports by working at the local business Minden Athletic. As Scotty McCoy puts it, he was up there often enough that they figured they should just give him a job.
"It just so happened that he knew the Wiggins real well, and he kept hanging around down there when they had to move to the new store, so they put him to work, and said if you're gonna come everyday, you might as well go to work. So they put him back there just selling shoes. Well, the shoe sales went through the roof. I can't tell you how many people said I wouldn't even buy shoes from there if your brother didn't work there," said McCoy.
Owner of Minden Athletic Jimmy Williams said of Mike McCoy, "He had the most kind heart, it's just unbelievable. I've seen him give things to people that would hurt himself by giving it away, but he was just that type of person."
Speaking more on the generous aspect of Mike McCoy's character, his brother said, "He could do more with less, more than anybody I know. If there were only two pieces of something to eat and there were three people, he would rather them have it over him. You would think that at some point in your life you want something for yourself. And he was just the kind of guy. I'll say this, if he's not in heaven, we can all quit trying."
Another individual who noticed Mike's unwavering loyalty and generosity was Webster Parish Sheriff Jason Parker, who at the showing before the funeral, deputized Mike McCoy as an Auxiliary Sheriff as a token of appreciation for his work for the community as well as their friendship.
"Mike was very supportive during my campaign election. I consider him a very good friend, probably one of the most loyal individuals I've ever known. I would have to say that Mike's efforts in helping me had a big part to play in where I'm at now. It was an honor for me to send him off with an auxiliary deputy badge. I had no plans on doing that, but on my way to the funeral service, thinking about Mike, his friendship, his service to the community, and his service to the parish, I couldn't think of a more deserving individual," said Parker.
"He always wanted to put me in the forefront with athletics. He always looked up to me," said McCoy.
"That's why I'm so happy this article is happening, because like I said, with my athletic career, you can go back and find my picture in the paper like two hundred times. When the call came about this, I kind of just laughed and I said, 'dude, finally, you're going to get in the newspaper. It's you they're talking about, it's you that's going to have that big article that you so much deserve.'"