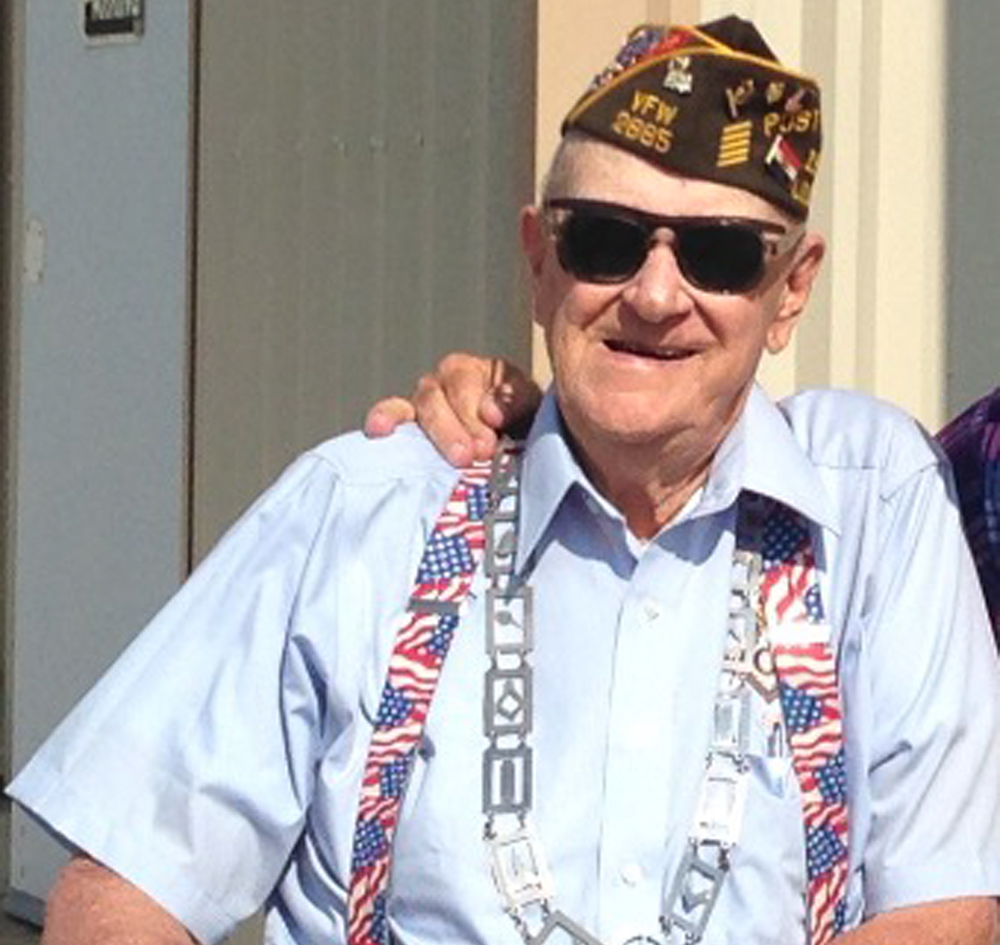 The Village of Doyline and many in Webster Parish will mourn the loss of one of its oldest veterans and community members.
Billy Moore Reeves, 94, passed away Friday, and many remember him as an active community member as well as an outstanding member of law enforcement.
Doyline Police Chief Robert Hayden Jr. says he's known Reeves since the age of 15 and Reeves would help anyone.
"Mr. Billy was a fine person," he said. "He cared about other folks and cared about the Town of Doyline. He was just a good person. He loved his little community. You could depend on him. He would help you do anything he could; even when he got to where he had to use a walker, he still helped you do stuff."
Reeves was involved in many different aspects of his community, serving as an alderman for the village as well as president of the water board. He was actively involved in law enforcement as well as the former Doyline police chief and a Webster Parish Sheriff's deputy.
Sheriff Gary Sexton says he and Reeves went through the police academy together in 1986, and was glad to serve with him.
"He was a valued employee while we had him here at the sheriff's office," he said. "He was always a real personable individual, real easy to get along with. He stayed in contact with us, even up until about a week before he went into the hospital. He stayed in great shape for his age and was extremely active and mobile. He would do anything to help any law enforcement agency that he could."
Sexton described his experiences going through the academy with Reeves, saying in his 60s, Reeves kept up with the young recruits.
"He was one of the older gentlemen in 1986, and he went through the academy and passed everything just like everybody else," he said. "We matched up together a couple of times in physical confrontations, working with batons, and there were several students that got matched up with Billy during that time. He's always been in good shape and been active."
Sexton says while Reeves was the chief of Doyline, he trained two German Shepherds as protection dogs, trained to protect their handler.
Doyline Mayor Gary Carter fondly remembers his friend and elected colleague as very civic-minded and jovial. Some called him "Speedy" because of his walker.
"I've known him my entire life," he said. "He loved to be around people. That's why he did as much as he did. He was very jovial and civic-minded."
Some of the projects in town Reeves was instrumental in securing included $415,000 in capital outlay funding for sewer improvements, Carter said.
He also loved the holidays, and he wanted to see holiday decorations on the utility poles in downtown Doyline.
"We just placed the order for them, and we hate that he won't get to see them," Carter said, adding that the late Charlie Walker helped them get the funding to order them.
The mayor says Reeves was also pleased that the Doyline Police Department was able to secure a "new to them" patrol unit from the sheriff's office.
Carter will now have to appoint a person to fill Reeves' seat on the board of aldermen within 10 days. A special election will have to be called to fill Reeves' term, which is set to expire Dec. 31, 2018.
Reeves served in the United States Army during WWII and the Korean War. He is a Purple Heart recipient. He served in the Minden Lions Club as well as the Minden Masonic Lodge #51.
Reeves was a member of West Lake Baptist Church in Doyline and was buried at West Lake Cemetery Tuesday.