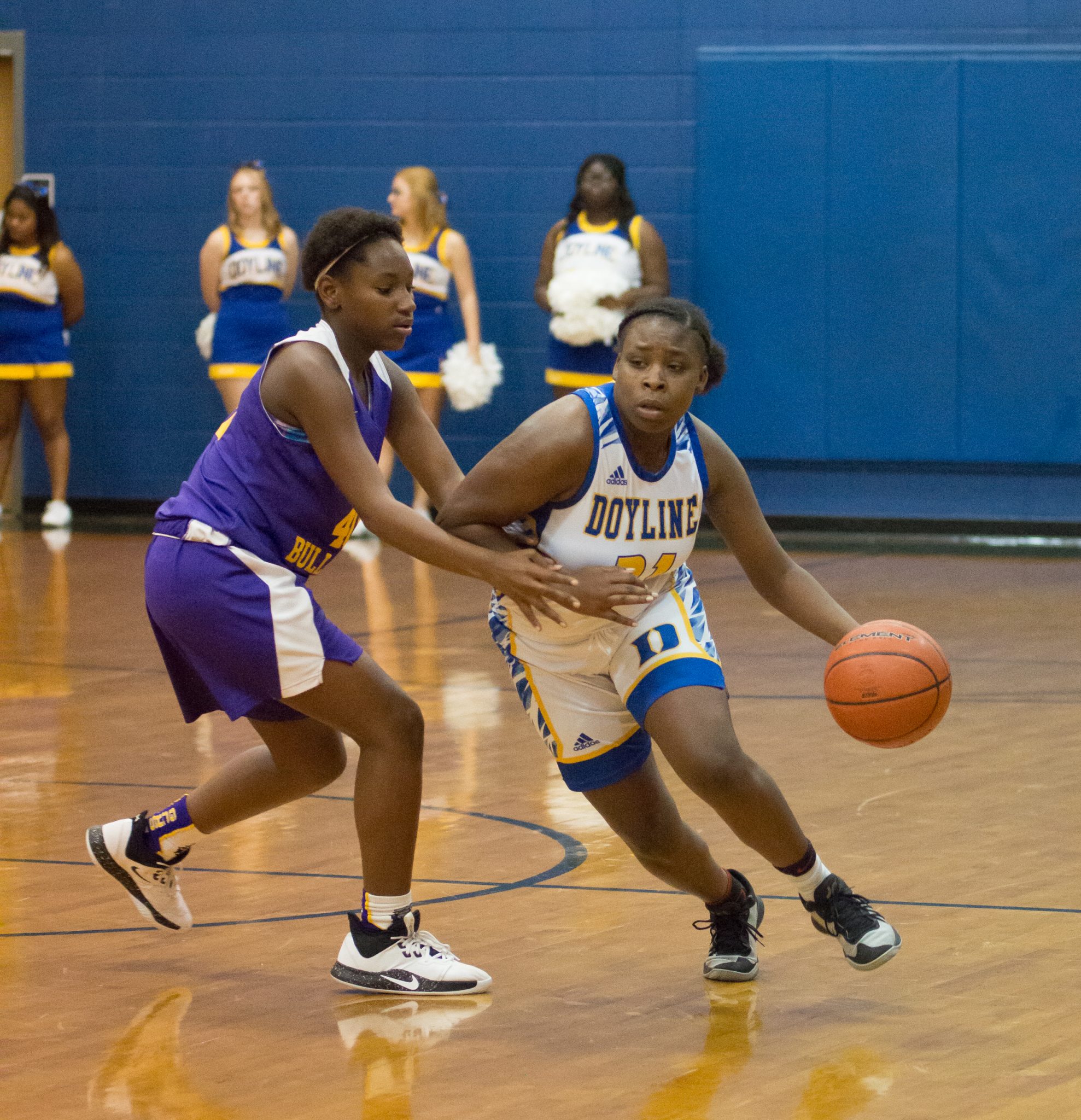 After winning just 15 games total in the previous five seasons combined, Doyline is approaching 15 wins in the 2019-20 season alone.
On Tuesday night against Saline, the Lady Panthers scratched and clawed their way to a 56-55 win at home–the first district win for the Lady Panthers in five years.
"The very first question I asked these girls in the first practice was: 'Do you want to be treated like athletes?" Doyline girls (and boys) head coach Michael Normand said. "Meaning, do you want to really be coached hard, or do you want to just go through the motions of playing basketball?"
Normand knows what it takes to build a winning program. Doyline's boys team, which he coaches as well, is #2 in the Class-B power ratings and has consistently been one of the best teams in the area, if not the state.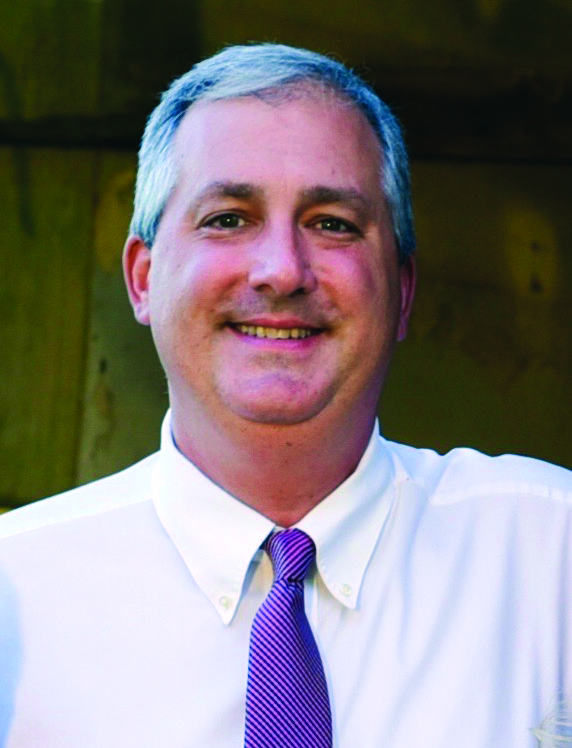 But, coaching two top-notch programs is tough, and unprescedented at this point.
In addition, Normand is coaching his daughter on the girls team.
"I coached the girls team for seven years previously," Normand said. "But it's been five years since I was coaching them.
"They kind of get overshadowed by the boys, but I'm pretty proud of what they're doing."
A one-point win over Saline for the first district victory in a half-decade was nice, but consistent winning play has been at the heart of this resurgent Doyline program.
The Lady Panthers took home the tournament trophy in the Bisteneau Classic.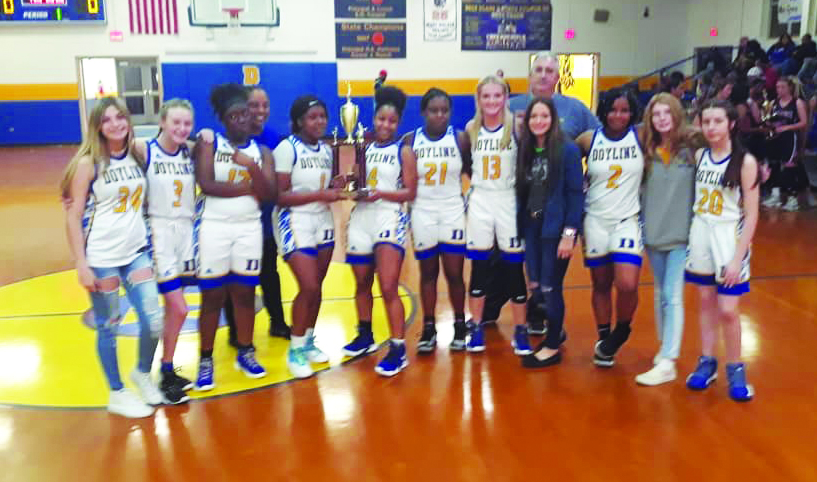 They went on to win the consolation championship in the Lakeside Tournament.
Doyline is sitting at 12-15 after Tuesday night's win.
"I have six or seven girls who can lead us in scoring on any given night," Normand said.
There are eight girls that make up the bulk of the Doyline squad.
Taeda Rabb is the point guard.
She runs the show, sets the pace and does it all as just a sophomore.
Unika Miller is a junior and the leading scorer. She can handle the ball and defend, but her knack for getting the ball in the basket has been crucial in setting Doyline apart from previous teams.
"She can penetrate the defense," Normand said. "But really, she does a little bit of everything."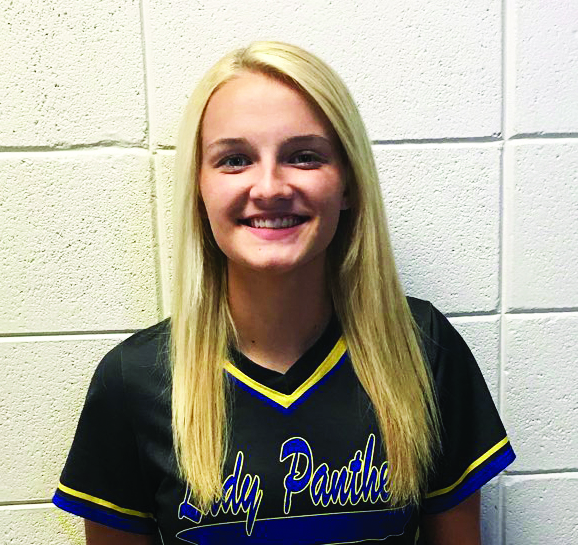 Emori Leonard is a big-time shooter and Lexi Normand gives Doyline a presence inside the paint. Both are sophomores. Layla Baker is another sophomore who can put up numbers in a hurry.
Keilly Sumlin, Tiffany Brown and Emma Watson are all eighth-graders who are already contributing on the varsity squad.
"Sumlin and Brown especially are two eighth-graders who already give us serious minutes," Normand said. "They will both be a force in the future for us."
If you haven't noticed from that roster, I'll fill you in on the best part: there are no seniors.
While that may make things difficult for a program trying to gain ground, it's promising at the same time.
Doyline will return every player next year from an already successful team this season.
"We still have plenty of room for improvement," Normand said. "But I definitely see the wheels turning upstairs with some of the girls trying to think situationally on the court.
"It's a difference between just playing, and playing with a purpose."
The Lady Panthers have purpose this season. While Normand has plenty to deal with as the head coach of an excellent boys team, teaching the girls how to be successful from the ground up is a different challenge entirely.
"There are still plenty of bad habits, but hopefully every practice and every game we get just a little bit better," Normand said. "Over time, all those little improvements will hopefully amount to something big for us."
Miller is the only junior on the team and looks to be the tone-setter for this season and the next.
Doyline has a ton of youth to go along with the development of some truly skillful young women.
Better girls basketball is great for Webster Parish.
More competition breeds better teams. Better teams will equate to being able to compete with the best teams all over the state.
This season may be only the beginning for Doyline.