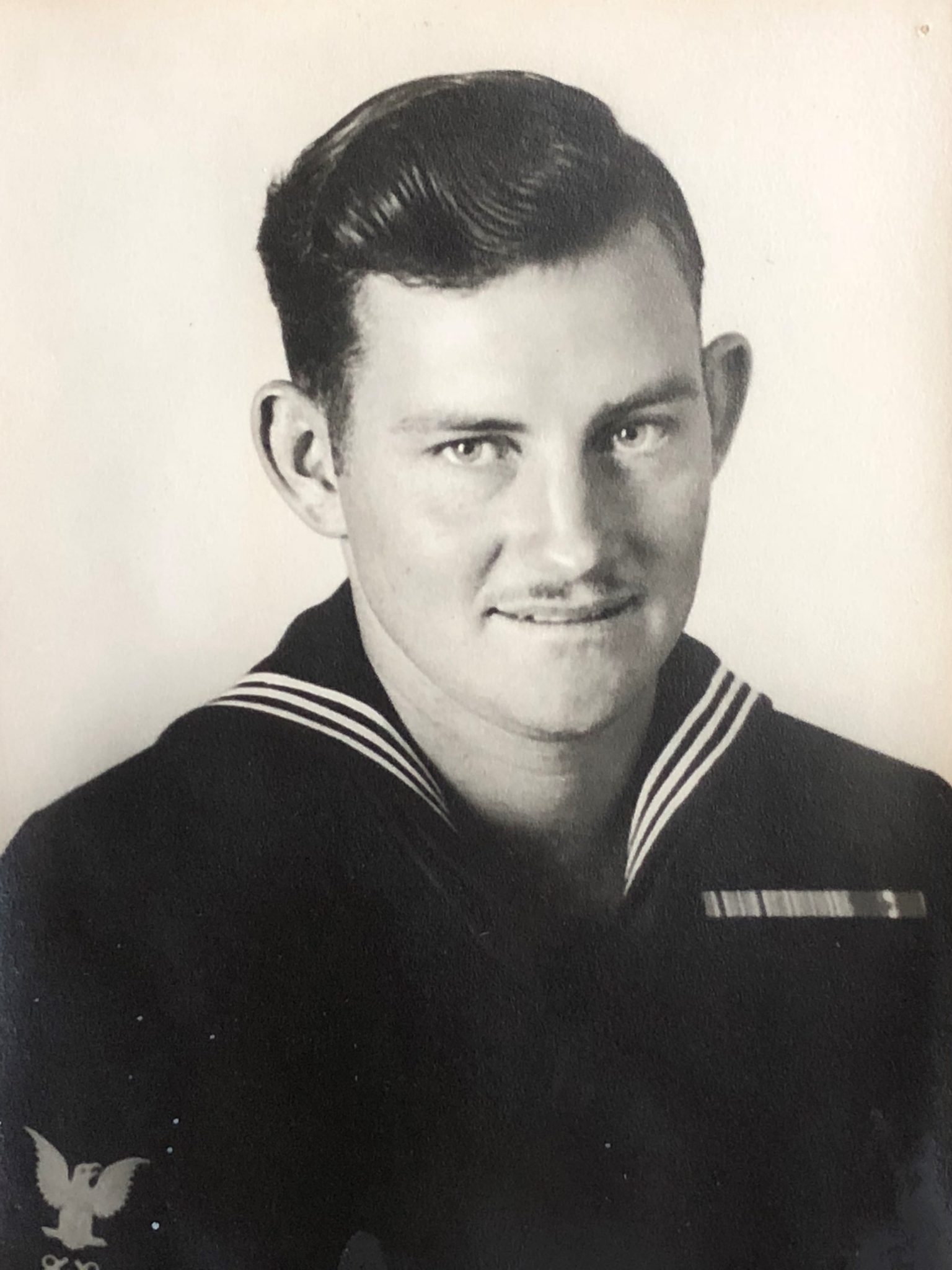 A Graveside Service for Reta Thompson will be held Saturday, July 10, 2021, at 1:00 PM at Evergreen Cemetery in Minden, Louisiana, under the direction of Rose-Neath Funeral Home.  Pastor Floyd Smith from Evergreen Union Church will officiate the service.  Preceding the service, the family will receive friends at Kilpatrick's Rose-Neath Funeral Home in Minden on Saturday from 10:00 AM until 12:00 noon. 
Reta was born July 31, 1923, in Simms, Texas, and entered into rest July 7, 2021, in Minden, Louisiana. 
Reta was a WWII veteran who proudly served in the US Navy from 1944 until 1946. He was a long-time resident in Smackover Arkansas before moving to the Evergreen community in the early 1980's, where he worked for Baker Hughes until his retirement. He was an avid motorcyclist and a huge John Deere fan. Known locally as "Mr. T" by his many friends and neighbors, Reta was always ready and willing to help others and bring smiles to their faces.
He was preceded in death by his mother, Janie Gaither, his son, Don Allen Thompson, and two spouses, Thelma Thompson and Grace Parker Thompson.
Reta is survived by his son, Larry Thompson, and Larry's wife, Joy, of Santa Rosa Beach, Florida, two grandchildren, Dana Lowenthal of Marietta, Georgia, and Randy Thompson of Bernice, Louisiana, and five great-grandchildren.
In lieu of flowers, and in honor of Reta Thompson, please send donations to VetStarts, Inc. at PO Box 200233 Arlington, TX 76006, or online at VetStarts.com
Rose-Neath Funeral Home
211 Murrell Street
Minden, Louisiana 71055