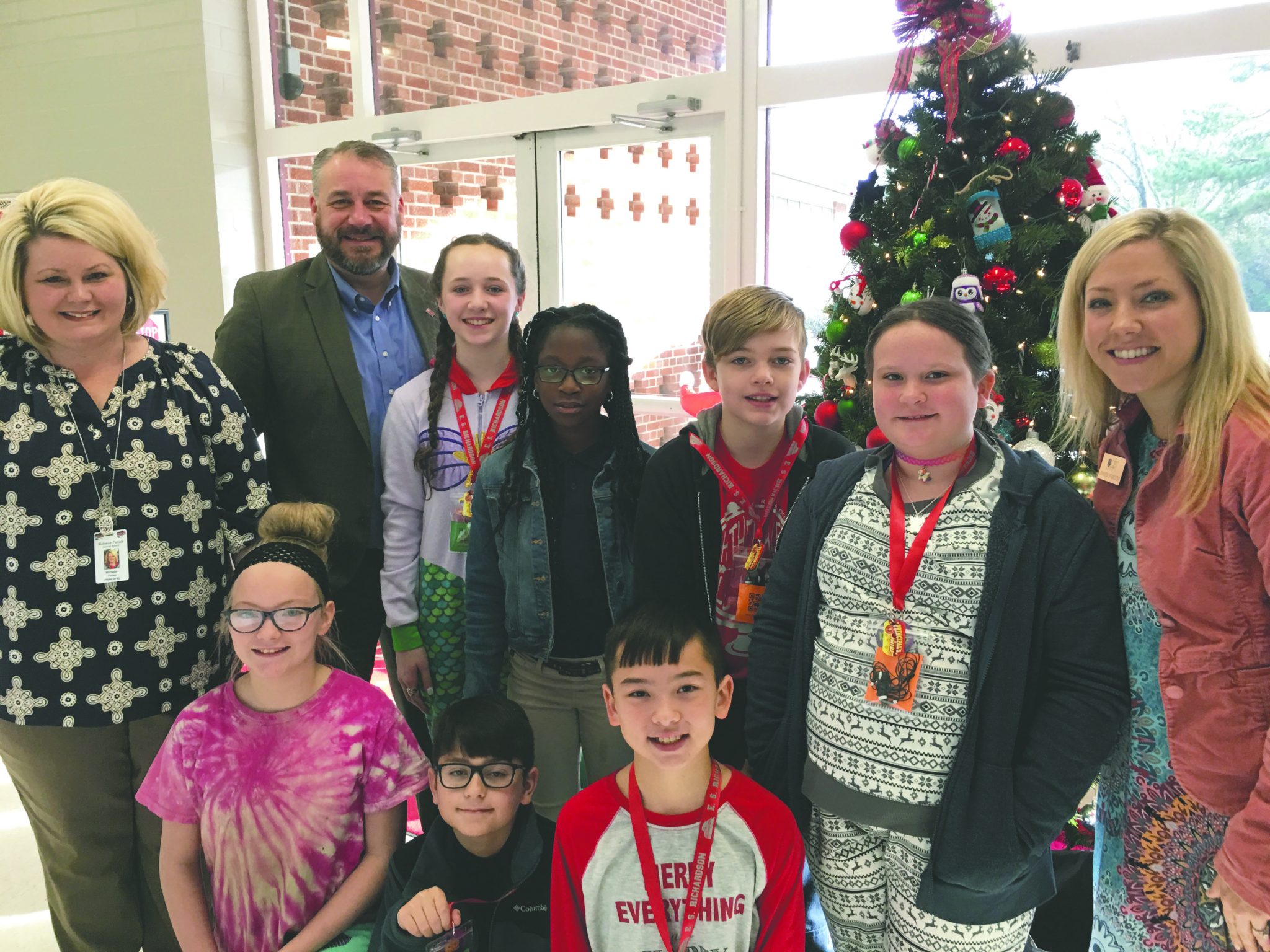 Students of E.S. Richardson Elementary have something to brag about with their new "ABC" Brag Tag System.
The tags were sponsored by Gibsland Bank and Trust. President Greg Lee came to the school to see the new tags in action.
"We could not have done this without our sponsor," principal Michelle Finley said.
With the ABC system, A stands for academics, B for behavior and C for coursework. Students will earn plastic dog tag style pendants and pins for positive behavior.
"If you have ever been to Disney World, you know how popular this style of display can be with children. Many of our students will never get to experience trading Mickey pins. While our school rewards will not be traded, it is essentially the same concept," said Finley.
This initiative is part of a school-wide Positive Behavior Interventions and Supports
System (PBIS). PBIS is designed to teach students pro-social skills and to support behaviors consistent with a positive and safe learning environment.
"In order to ensure the success of PBIS, it is imperative that we reward students for displaying positive behaviors that reflect dedication to learning and citizenship," Finley said.
Students will earn tags for positive referrals, being student of the month, Accelerated Reader rewards, A and B Honor Roll, Principal's list, perfect attendance, Class DOJO poins and scoring Advanced or Mastery on the LEAP.
Students will leave the lanyards at school with their homeroom teacher, but they will get to wear them daily for their classmates to see. They will get to add to them throughout the year then take them home as a reminder of their accomplishments.