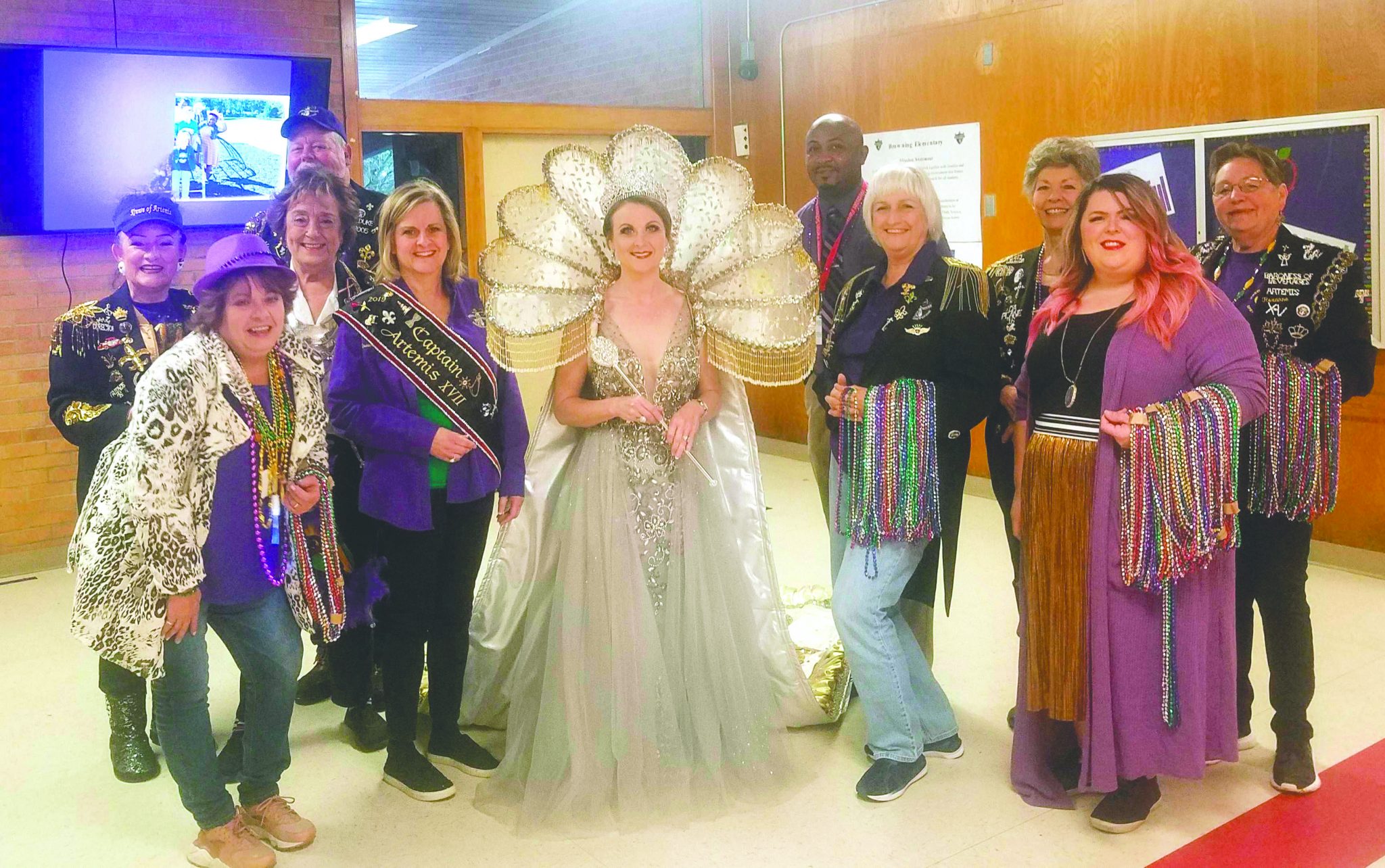 SPRINGHILL – "Throw me something Mister!" could be heard all across North Webster Tuesday morning, as the Krewe of Artemis visited several elementary schools and group homes passing out Mardi Gras beads.
Cheers and laughter filled school halls when teachers [and principals] joined in on the festivities, twirling umbrellas and dancing about.
Little girls' eyes lit up in awe when the Queen of Artemis, Kari Dinkins, walked by in her story-book styled dress followed by a long golden train with the Goddess Artemis stitched into the fabric.
The Krewe invites one and all to join them at Springhill's Mardi Gras on Main Street parade, Saturday February 16 at 1p.m.
"Laissez les bons temps rouler!"