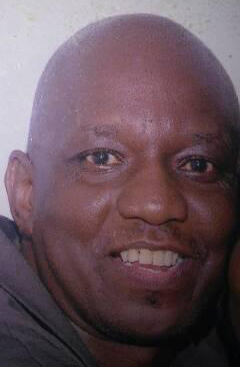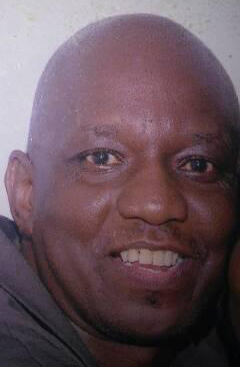 Ricky Lewis, affectionately called Zack, was born on May 11, 1960 to the late Robert and Elena Lewis in Minden.
Ricky was 1978 graduate of Minden High School. He continued his educational studies at Bossier Parish Community College. He was employed by Ruskin Manufacturing.
Ricky "Zack" Lewis departed this earthly life on April 6, 2015. He is preceded in death by his father, Robert W. Lewis Sr.; mother, Elena Hampton Lewis; brothers, Donnie Lewis and Kent Hampton; sisters, Deloice Jean Lewis – Combs and Leisa Lewis Moore; and a niece, Nicolette Lewis.
Ricky leaves to cherish his memories, sons, Kawaski Allen, Rickenski Cosby, and Bristol Dillard; daughter, Diamond Dillard; brothers, Robert W. Lewis Jr. and Grover L. Lewis; sisters, Cynthia L. Combs (Lee Drew Jr.), Shirley D. Lewis and Stephanie M. Hawkins (Randall);
and a host of loving nieces, nephews, aunts, uncles, cousins and friends.
Celebration of Life Services will be at 11a.m., Saturday, April 11, 2015 at Mt. Zion CME Church with the Rev. Raymond Hampton officiating. Interment will follow at the Sheppard Street Cemetery. Services are entrusted to Kennon's Mortuary.
Visitation will be from 1 until 8 p.m., Friday, April 10 in Kennon's Mortuary Chapel.
Email condolences may be sent to kennonsmortuary@suddenlink.net.