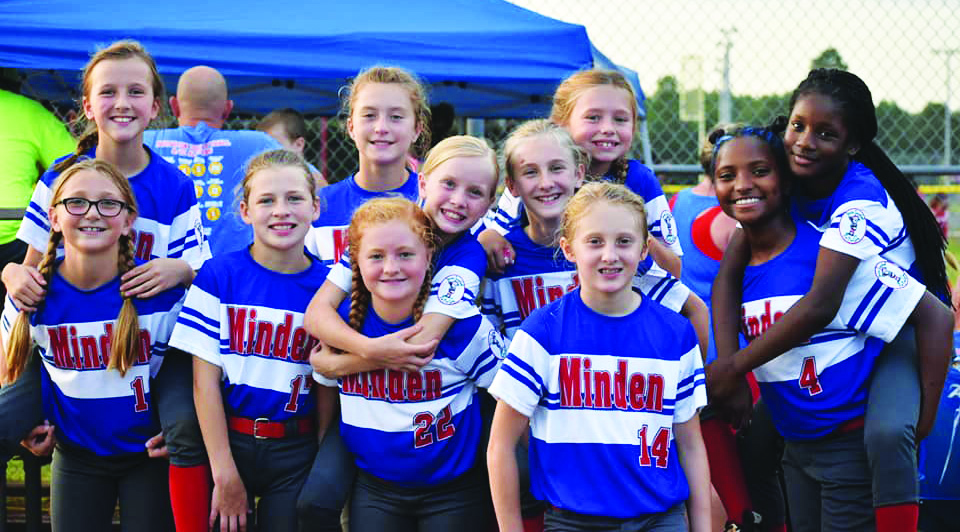 The Dixie state softball tournaments will be packed with teams from Minden.
The 6-U Sweeties from Minden clinched a spot in the state tournament in Pineville on Tuesday night by winning the District 4 championship.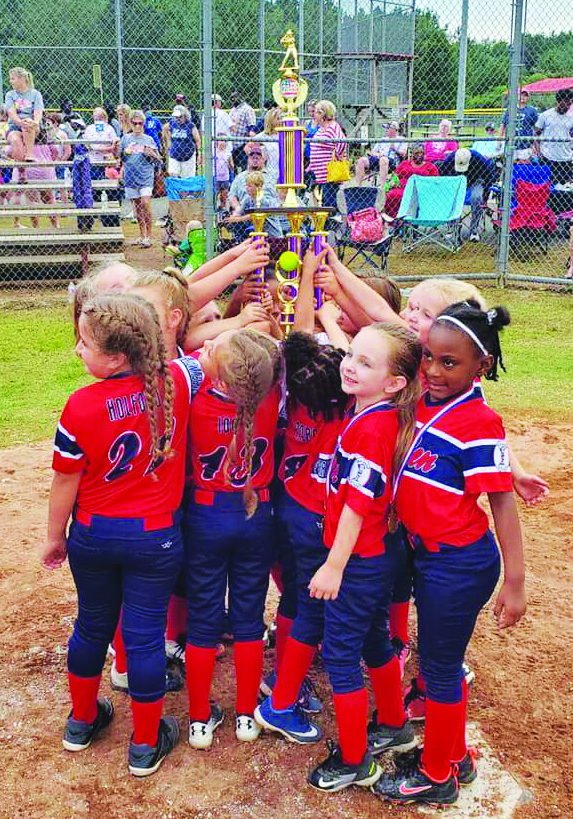 The Minden Darlings (7-8 year olds) beat Haughton 17-2 to claim their spot in the state tournament as Trinity Edwards and Emilee Ware led the way with two doubles each.
Stormy Middleton had one single, a double and a triple and McKinley Harris had three total hits for the Darlings.
The Minden Angels beat Union 19-8 to take the District 6 title and sew their own spot in the state finals.
Sariyah Anderson had two hits to lead the way. Kaelynn Williams, Ellie Earnhardt, Loren Sivils, Lizzie Balkom, and Anna Grace Vining each added hits of their own.
The Angels will travel to Alexandria to begin their quest for a state title on July 12.