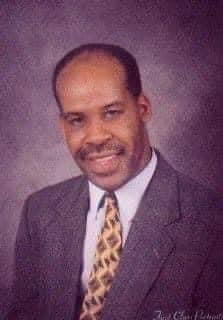 Minden, LA- Lifelong Minden resident Robert L. Stewart, Jr. has officially filed his candidacy for the District A seat on the Minden City Council. This is his first run for political office, but believes he is the right candidate for the district he has lived in all his life. He believes that for too long the voices in District A have not been adequately heard and their concerns not treated with the urgency as other city council districts. Stewart states that his platform is one of inclusiveness for all residents of District A. He also contends that if elected he will be a voice for the district in areas of economic development, fair representation and effective leadership.
Stewart was born and raised in Minden and is a 1984 graduate of Minden High School as well as a graduate of Grambling State University. The former educator is the son of Webster Parish educator, Mrs. Mabel Webster Stewart. He is also a lifelong member of the Mt. Zion Chrisan Methodist Episcopal Church here in Minden. Stewart's campaign will focus on his ability to get out and meet and listen to the concerns of the people of the district. Stewart promises a commonsense approach to more efficient and effective government.
"I'm running for City Council because I believe that the people of District A deserve sincere, transparent and productive representation in municipal government," Declared Stewart. "Although the district has had some strong and effective leadership in the past, I want to continue the tradition and be the torch bearer for a new generation of leaders here in Minden."
Stewart contends that as he campaigns across the district, he looks forward to hearing from the voters and beer understanding their thoughts, ideas and concerns.