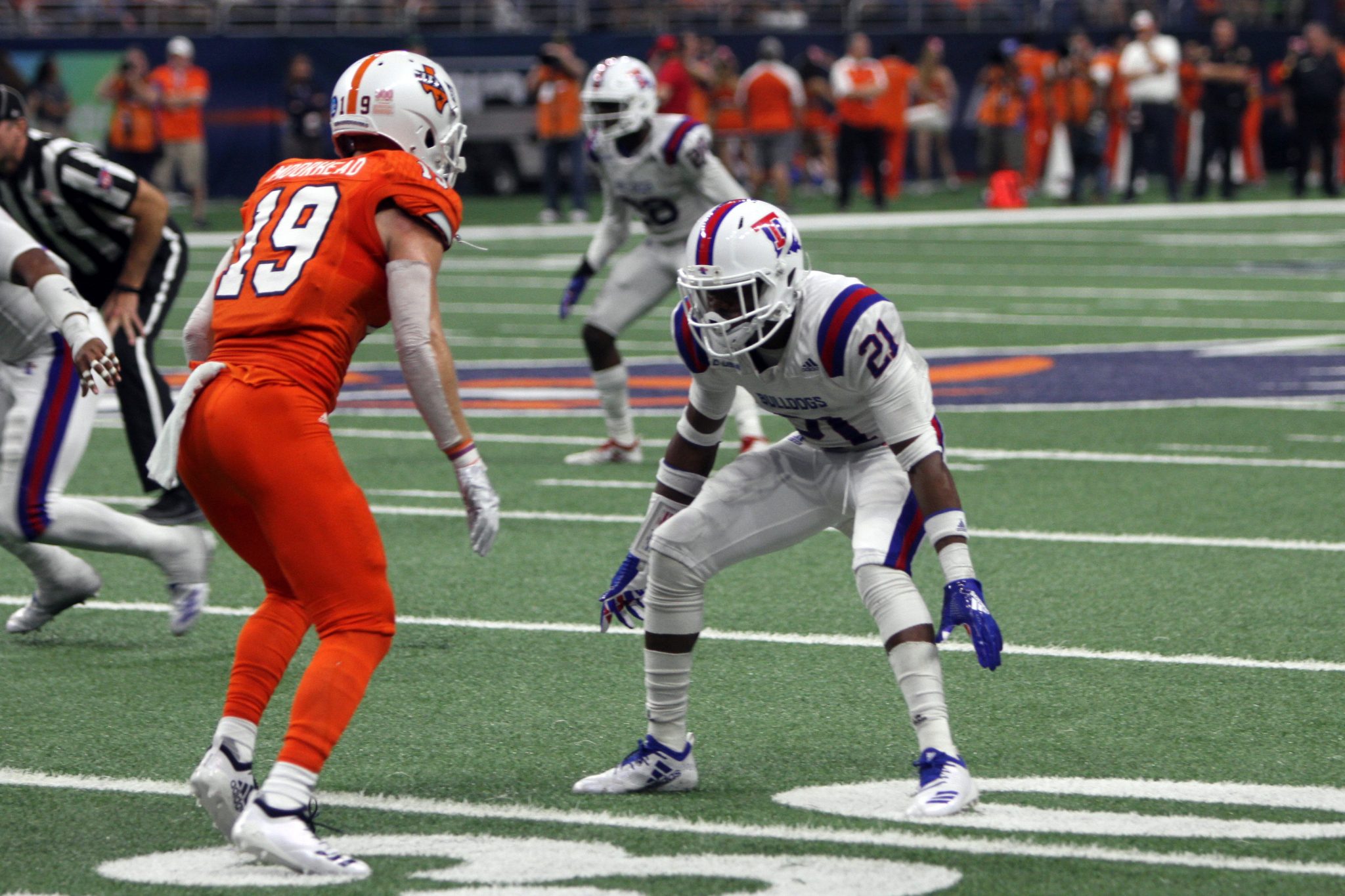 OKLAHOMA CITY – Louisiana Tech cornerback Amik Robertson has been named to the 2019 Paycom Jim Thorpe Award Preseason Watch List, which annually recognizes the best defensive back in all of college football.
Robertson, who was also named a Preseason All-Conference USA Selection and a Bednarik Award Preseason Watch List member, enters his junior season after totaling 61 tackles, 7.5 tackles for loss, four interceptions and 12 pass break-ups in 2018.
As a sophomore, Robertson earned first team All-Conference USA honors for the Bulldogs. The Thibodaux, La., native also had three QB hurries, a forced fumble, a fumble recovery and two blocked kicks in 2018.
Robertson represents the Bulldogs as one of 46 of the nation's best defensive backs named to the prestigious watch list. The preseason watch list is selected by a screening committee who compiles a list of 30-50 players. This list is not final and players who have outstanding seasons are added as the season progresses. The award is based on performance on the field, athletic ability and character. As such, it is considered one of the most coveted awards in college football.
The award recipient is selected by the Paycom Jim Thorpe Award National Selection Committee, which boasts members of the NCFAA, an Oklahoma Sports Hall of Fame in-house award committee, former Paycom Jim Thorpe Award recipients, and sportswriters and college football journalists throughout the country.
The 2019 Paycom Jim Thorpe Award winner is selected from three finalists and will be announced at The Home Depot College Football Awards Presented by Gildan on Thursday, December 12, 2019, on ESPN. The Paycom Jim Thorpe Award commemorative banquet will be held on Tuesday, February 4, 2020, in Oklahoma City.
Robertson and the rest of the 2019 Bulldogs report for fall camp on August 1st before opening the season at Texas on August 31. Be sure to follow @LATechFB on Twitter, Facebook and Instagram for all breaking news, in-game updates and other items of interest pertaining to the 2019 Louisiana Tech football team.