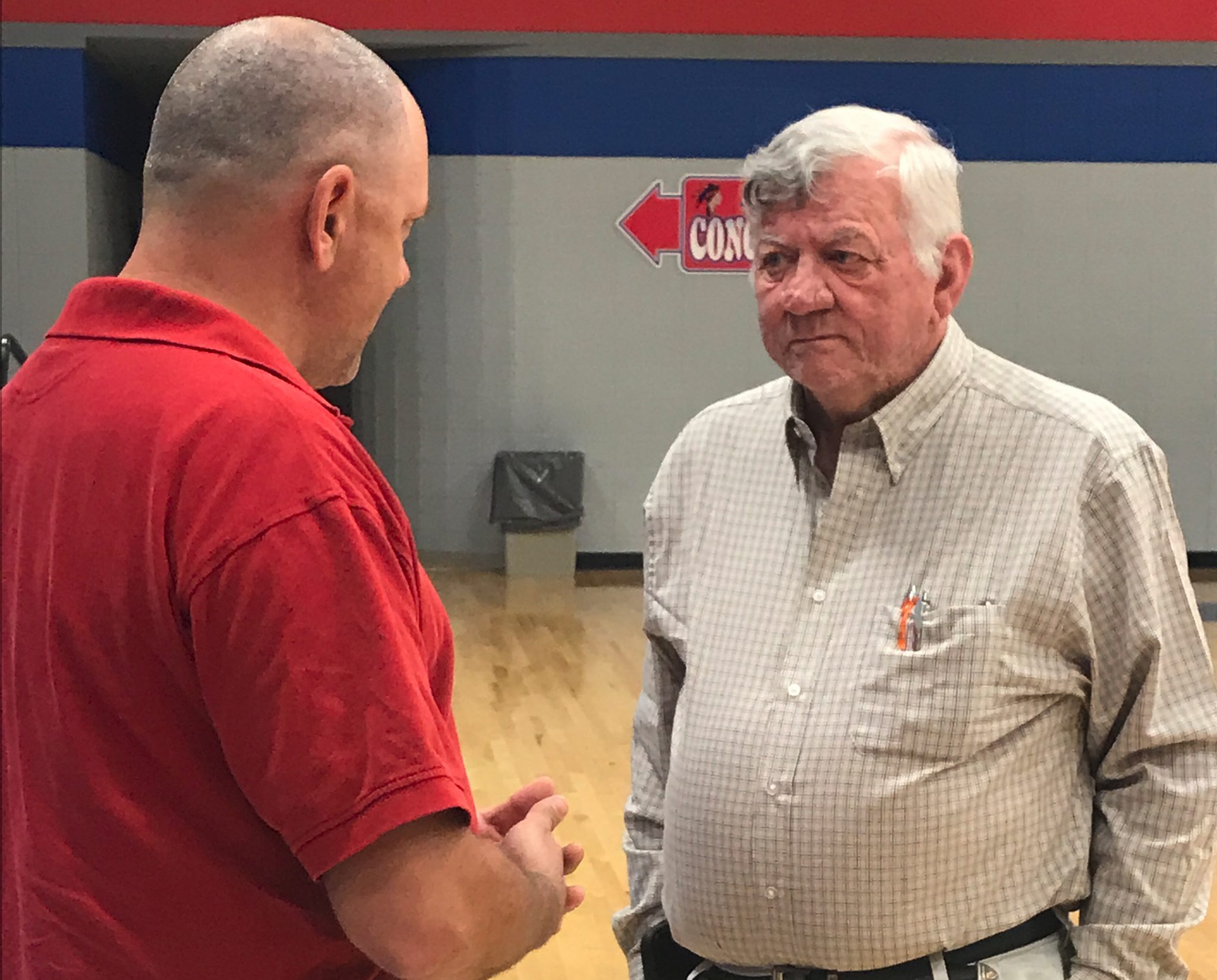 The Glenbrook Apaches have found a familiar face to lead their football program.
Ronnie Powell, a 35-year coaching veteran who got his start back in 1967, has accepted the head coaching position at Glenbrook.
Powell, who has won two state championships and coached in eight, comes to Glenbrook after sitting out last season. After his brief hiatus from the game, Powell said the call from Glenbrook Athletic Director Jeff Dalton was too good of an opportunity to pass up.
"I was sitting in my chair when Coach Dalton called me," the Apaches new leading man said. "He said I could come today or we can wait until Monday and I told him I'd be there in an hour."
Powell spent 15 years at Plain Dealing Academy where he enjoyed much success, winning one of his state championships. His second came many years later when he guided the Claiborne Academy Rebels to the title game and won it all behind Haynesville High School transfer Claudel Bell.
He also coached at Mt. Olive Christian School alongside former Glenbrook head coach Jerry Almond.
He brings his encyclopedic-sized wealth of football knowledge to Glenbrook after the departure of Caleb Carmikle who was offered the head football coach and AD position at Magnet Cove in Magnet Cove, Arkansas.
"I'm extremely excited to be here," Powell said. "Glenbrook has always been a thorn in my side going back, but now I'm here to help this school field the best football team we possibly can."
Powell reports an approximate record of 220-80 – those numbers could not be confirmed as of press time – marking a stark contrast between his predecessor and himself in terms of experience.
At his introductory meeting Thursday, 20 some odd students showed up to see their new coach who said practice will start July 24 and challenged those in attendance to get more students to come out for the team.
Powell referenced the addition of Bell to his Claiborne Academy team in how important it is to get every able-bodied male out for the football team.
"There are going to be one or two missing pieces not here," Powell said. "You guys know who they are. Bring them to the weight room this summer, let's talk to them."
Former Minden Crimson Tide head coach Steve Brasher will serve as defensive coordinator this season and assistant coach Dustin Haynes returns as well. Powell and Dalton said they are still looking to add another assistant coach to complete the staff.
In terms of offensive philosophy, Powell has tended to favor a run-heavy attack when he has the right horses in the stable, but he says he's flexible and will adapt to his personnel.
"I've always liked to find out what they can do well and let them do it," Powell said. "We have some big boys up front and a few good skill guys; we'll see what happens. To be honest with you, I wish today was the first day of practice."