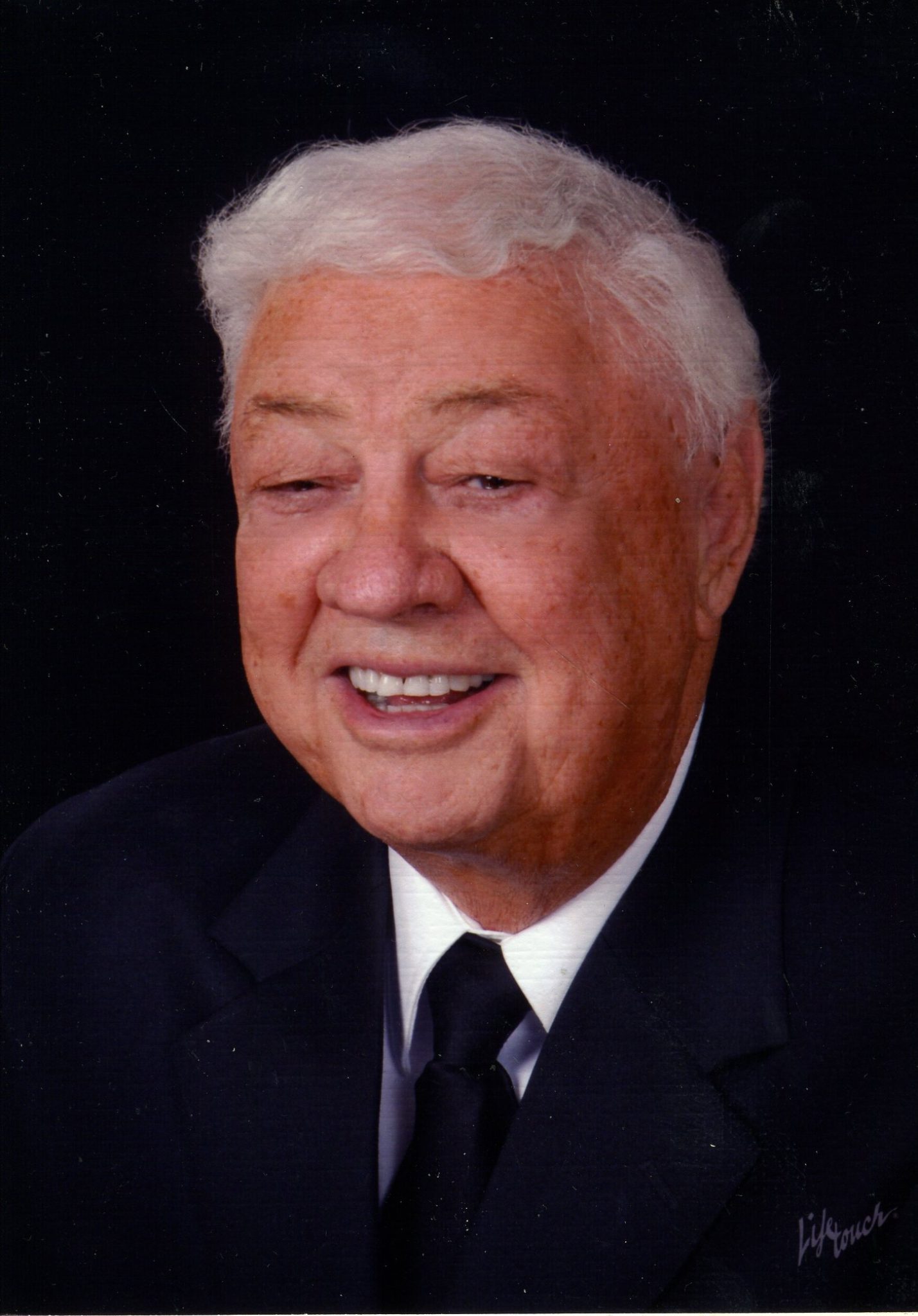 Funeral services celebrating the life of Russell A. Adams will be held Wednesday, April 19, 2023, at 2:00 p.m. at First Baptist Church West Chapel in Minden, Louisiana with Gary Faircloth officiating. Interment will follow at Gardens of Memory Cemetery in Minden under the direction of Rose-Neath Funeral Home in Minden, Louisiana. The family will receive friends at 1:00 p.m. Wednesday prior to the service time.
Russell was born January 20, 1925, in Minden, Louisiana to Russell Alwyn Adams and Opal Balcom Adams and entered into rest April 16, 2023, in Minden, Louisiana. Russell attended Minden High School and Centenary College. He served in the 33rd Special Battalion of the Sea Bees, stationed overseas 27 months in the Philippines and New Guinea. He worked with the Webster Parish Sheriff Department for 14 years, under Sheriff O.H. Haynes, Sr and Sheriff J.D. Batton as Chief Office Deputy. He then joined Minden Building and Loan, later becoming MBL Bank where he served as President for 27 years, retiring December 31, 1987.
He is preceded in death by his parents, Russell and Opal Adams, daughter, Peggy Adams McKinney Faircloth, brother, Don Adams, and spouses Mary Louise Adkins Adams and Ruth Cummings Johnson Adams.
He is survived by his grandsons, Thomas Weston McKinney and wife Amy of Ukiah, CA and Russell Leon McKinney and wife Tori of Minden, great-grandchildren, Dylan McKinney, Peyton McKinney (Lauren), Cassidy McKinney, Cody McKinney, and Jackson McKinney.
Rose-Neath Funeral Home
Minden, Louisiana
(318) 377-3412