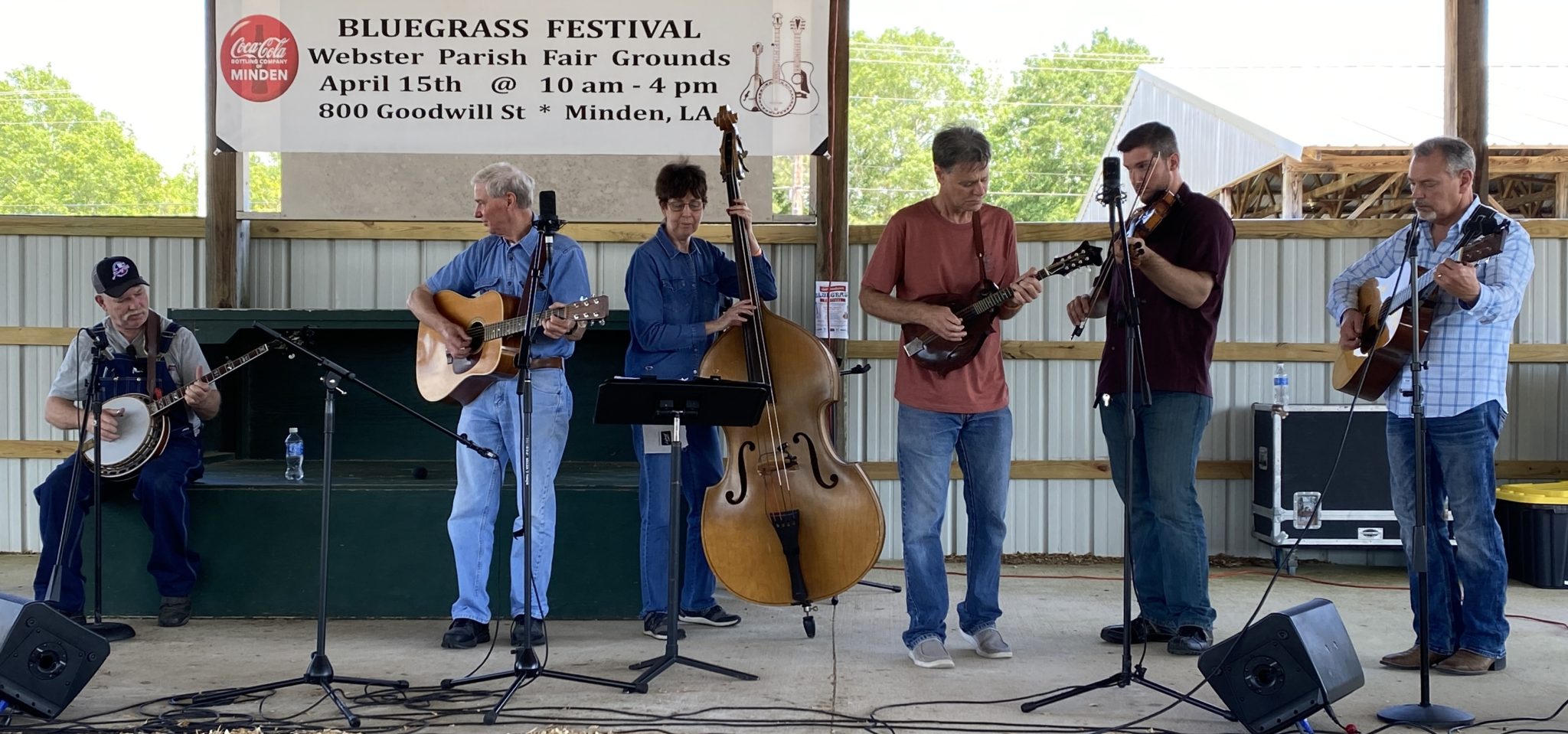 Fans of bluegrass music were able to kick back and enjoy some great music at the 2023 Germantown Bluegrass Festival on Saturday.
It was a beautiful spring day, and the musicians delivered a foot-tapping, hand-clapping good time for all the listeners, performing a variety of original music, well-known favorites, and forgotten gems.
James Sandidge served as the Master of Ceremonies. The show opened with Ben Shirley, who also performed with his daughter Zoey. Other performers included the Side Trackers, Sweet Home Harmony, the darling Gent Mountain Grassburs, and Mountain View Connection.
James Sandidge and Friends closed out the show singing "I Saw the Light" as a tribute to Willard Cox, a native of Cotton Valley who had won a Grammy Award for Best Southern, Country or Bluegrass Gospel Album in 1995.
Sandidge recalled the last time he played with Cox, saying, "We were at a bluegrass festival several years before he passed away. He was in his wheelchair, and he looked up at me and said, 'James, I know a thousand songs. I can't think of a one.' And I said, 'How about "I Saw the Light"? And he tore right into that. We had such a good time. There's Mr. Willard Cox, he'd been on the stage at the Grand Ole Opry and made the movie "O Brother, Where Art Thou?" I spent many, many hours at the nursing home visiting with him before he passed away. He was a dear friend. And the last time he played that fiddle in public was right there."