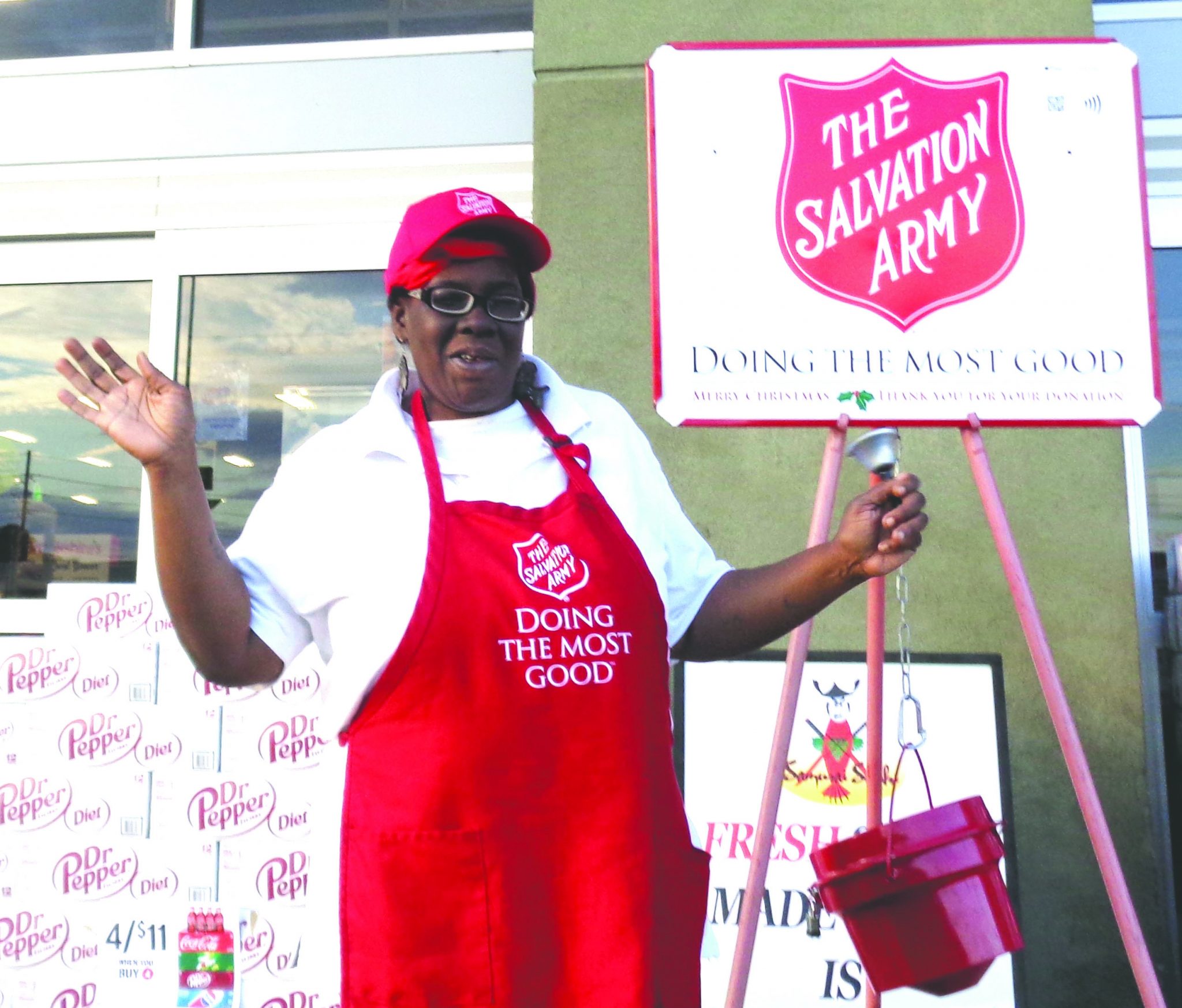 Special to the Minden Press-Herald
The Bell ringing for donations started in 1891 by Salvation Army Captain Joseph McFee in San Francisco. He wanted to provide a Christmas dinner for 1,000 poor people but had no way to pay for it. He came up with the idea of using a kettle for donations at the docks. He was very successful. Since then the Salvation Army Red Kettle ringing is recognized during the Christmas season with it volunteers and employees who stand outside of businesses and play/sing Christmas carols to inspire passers-by to place donations in the red kettle.
The Salvation Army provide many services to the community, including church service, feeding the poor (specials meals at Thanksgiving and Christmas), helping the poor meet basic needs, and temporary shelter for the homeless. They also have programs for addiction. The Salvation Army is a Protestant Christian church founded in 1865 by Evangelical William Booth in London to preach the Gospel of Jesus Christ and to provide help for the poor. Its officers are ministers. Today, The Salvation Army is active in virtually every corner of the world and serves in over 100 countries, offering God's healing and hope to all those in need.
As a result of The Salvation Army programs, millions of individuals have turned their lives around and become productive citizens. Your donations help.
The Salvation is run by very dedicated and trained officers who care for the poor. It is rated as one of the most efficient charities in the United States.