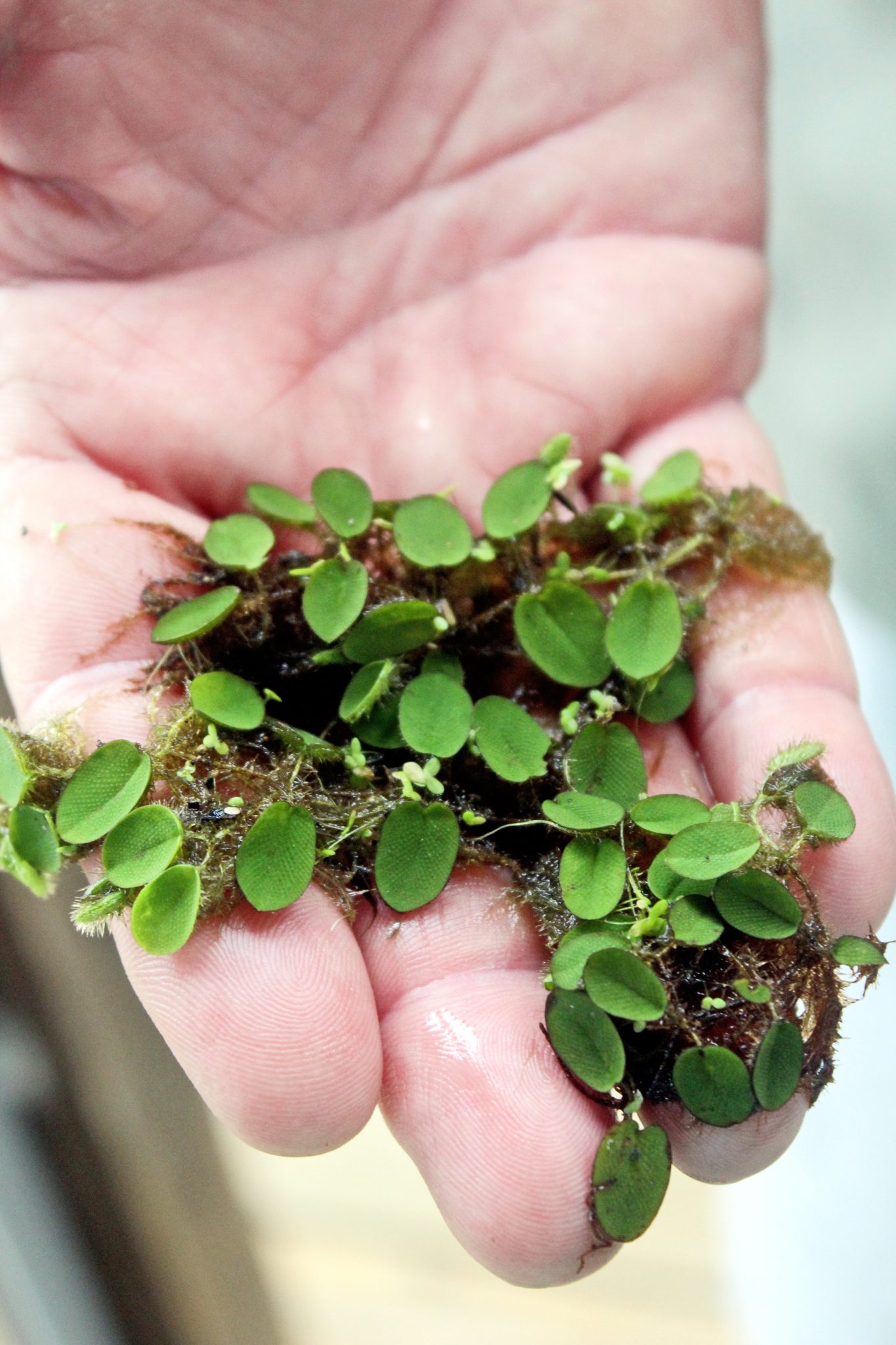 Officials with the Louisiana Department of Wildlife and Fisheries say they continue the fight against giant salvinia on Lake Bistineau; however, it is an ongoing issue that will be for years to come.
Jeff Sibley, LDWF biologist supervisor for inland fisheries district 1, says while they have made some headway in fighting the frustrating invasive aquatic weed, it may never go away, because as soon as they kill it, it comes right back.
They have been using several ways to kill the weed, including herbicide spraying, which is currently underway, the introduction of weevils, and they are currently working with other scientists in finding ways to combat it 24 hours per day, seven days per week.
Many of those in attendance were residents who live around Lake Bistineau and some expressed their disappointment in learning nothing new, while others asked questions about the attempts to eradicate the salvinia.
State Rep. Gene Reynolds, one of several political figures in attendance, says he tried to get a bill passed in this year's legislative session that would have funded a way to build a weevil breeding station at Lake Bistineau.
Weevils, a tropical insect, are known for their ability to kill salvinia (a tropical aquatic plant), but the problem, Sibley says, is the weevils are dying faster than the salvinia due to Louisiana's temperate climate. The salvinia weathers the cold better than the weevils.
Historically, Lake Bistineau has been plagued with aquatic vegetation and there are many reasons for that, Sibley says. Some of it is due to the fact that Lake Bistineau is swampland, primarily in the upper lake area around the dam, and nature has tried to take its course and turn it back into swampland.
"These vegetation problems have been ongoing for 70 years," he said, speaking of other aquatic vegetation before the introduction of salvinia. "What is the biggest thing we have facing Bistineau today? It's a process called eutriphication, basically the aging process of the lake."
The good news is the bass fishing has been better than it's been in many years due to the drawdowns, another measure to fight giant salvinia. Sibley says the changing out of water has reinvigorated the fish population, and in January 2015, Bassmasters listed Lake Bistineau as No. 27 in ranking the top places for bass fishing.
Another concern by residents was the closing of Bistineau at the height of flooding. Several claimed they did not know the lake was closed and looked to LDWF for answers.
Sibley explained the parish police juries are responsible for making the decision to close the lake.
They asked if there was some way to notify those who live around the lake when it would be closed and even asked for a herbicide spraying schedule to be posted online. Sibley says some measures could be looked into to better inform the public, even though several press releases were released before the closing of the lake.