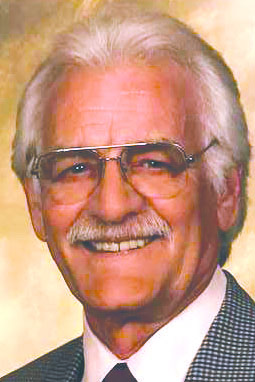 Funeral services will be held for Mr. Sam Bartow Sandlin, III, 75, at New Sarepta Baptist Church of Sarepta, LA, on Monday, January 28, 2019, at 2:00 P.M., with Rev. Marty J. Wright, officiating. Interment will be at Pleasant Valley Cemetery near Dixie Inn, LA. The family will receive friends at the church Sunday from 5-7 P.M.
Mr. Sandlin was born May 25, 1943, in Norfork, VA, to Grace E. Spicker and Sam B. Sandlin, Jr. He entered into rest on Friday, January 25, 2019, in Shreveport, LA. Mr. Sandlin worked all over the world during his 42 year career. He met his wife while working in Aberdeen, Scotland.
He was preceded in death by his parents and a brother, Wayne Sandlin.
He is survived by his loving wife, Audrey Grimmer Sandlin; three sons, Philip S. Sandlin and wife Wendy of Austin, TX, Patrick Sandlin and wife Annie of Ionia, MI, and Derrick Sandlin and wife Jennifer of Boston, MA; two daughters, Tracy S. Riddoch and husband Stuart and Sherry L. Sandlin Ball and husband Stephen all of Aberdeen, Scotland; twelve grandchildren, Nicolas Riddoch, Morgan Sandlin, Taylor Sandlin, Stephanie McCance, Shannon Galbraith, Cian Galbraith, Loren Ball, Lola Ball, Vivien Ball, Aidia Sandlin, Dahlia Sandlin and Innes Sandlin; two nephews, Keith Sandlin and Josh Sandlin; two cousins, Tope Colvin and Billy Dean with their families.
Rose-Neath Funeral Home
Minden Chapel (318) 377-3412
www.rose-neath.com