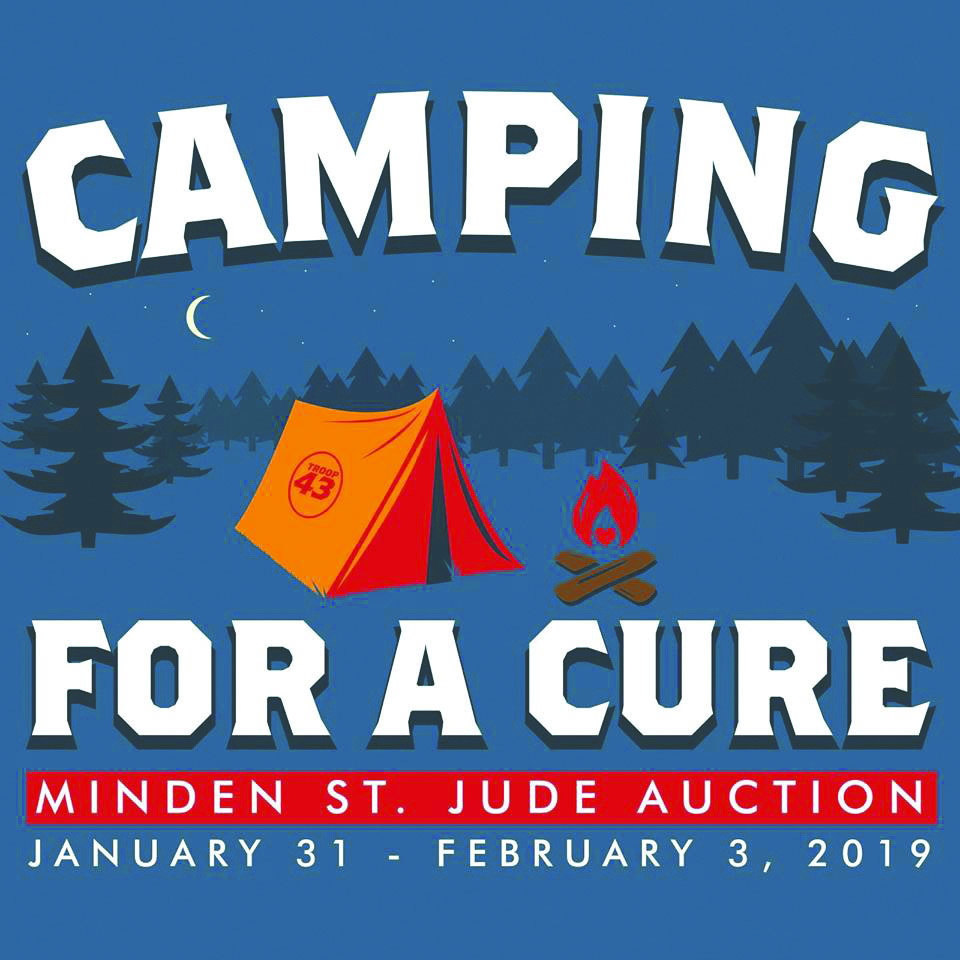 The Minden St. Jude Auction begins Thursday at 9 am at the Minden Civic Center. The event raised more than $1.5 million dollars in 2018, organizers hope to at least match that number for 2019.
"It's kind of like a mini festival. It's four days of food, raffles, just all kinds of events going on," organizer Melissa Marvin Brown commented.
The Grand Prize for this year's event is a 2019 GMC Yukon or $50,000 in cash. The tickets for the grand prize are $100 and are available at mindenstjude.com. The website also features raffle tickets for everything from an American Girl doll to a Cajun Seafood Boiler.
The auction will be aired on local cable TV channel 11, KASO AM 1240, and streaming online at mindenstjude.com.
The scheduled events for the weekend of fun and giving are:
Thursday, January, 31: Auction begins at 9:00 am
Saturday, February 1:
Minden Run for St. Jude beginning at 7:30 am
St. Jude Chili Cook-Off – Tasting cups will be sold from 11:00 am to 1:00 pm.
St. Jude Kids Day from 10:00 am to 2:00 pm. $3 admission for bounce houses, face painting, arts and crafts, and food.
Minden St. Jude Cornhole Classic 3:00 pm to 5:00 pm $20 for a 2 person team
Meals will also be available for purchase to benefit St. Jude. Scheduled meals are:
Thursday, January 31:
11:00 am – $8 Jambalaya Plates – provided by Randy Stevenson and Matt Wimberly
5:30 pm – $10.00 Grilled Pork Chop Dinner provided by Hugh Wood
Friday, February 1:
7:00-9:00 am – $5 Pancake Breakfast – provided by Minden Medical Center
11:00 am – $10.00 Brisket Sandwich Plate – provided by Bossier/Webster Parish DA's Office
5:00 pm – $7.00 Gumbo – provided by Jesse Waller
Saturday, February 2:
9:00 am – 11:00 am – Beignets
11:00 am – $5 Chili – provided by Toby Bonsall
5:00 pm -7:00 pm $10 Fried Fish Plates – provided by Gary Brown and the Alley Cats
Sunday, February 3:
11:00 am – $10.00 Cajun Grilled Chicken and Sausage Plate with mashed potatoes and green beans – provided by Grace Estate
4:00 pm – $6.00 Hamburger, Chips, and Drink – provided by Wayne Avery
St. Jude patients never have to pay for services that are not covered by insurance and is one of the world's premiere hospitals for pediatric cancer research and treatment.
The Minden St. Jude auction began four decades ago as a telethon on KASO and has grown into an enormous community endeavor. Minden citizens raise more money for St. Jude per capita than any other city in the country.