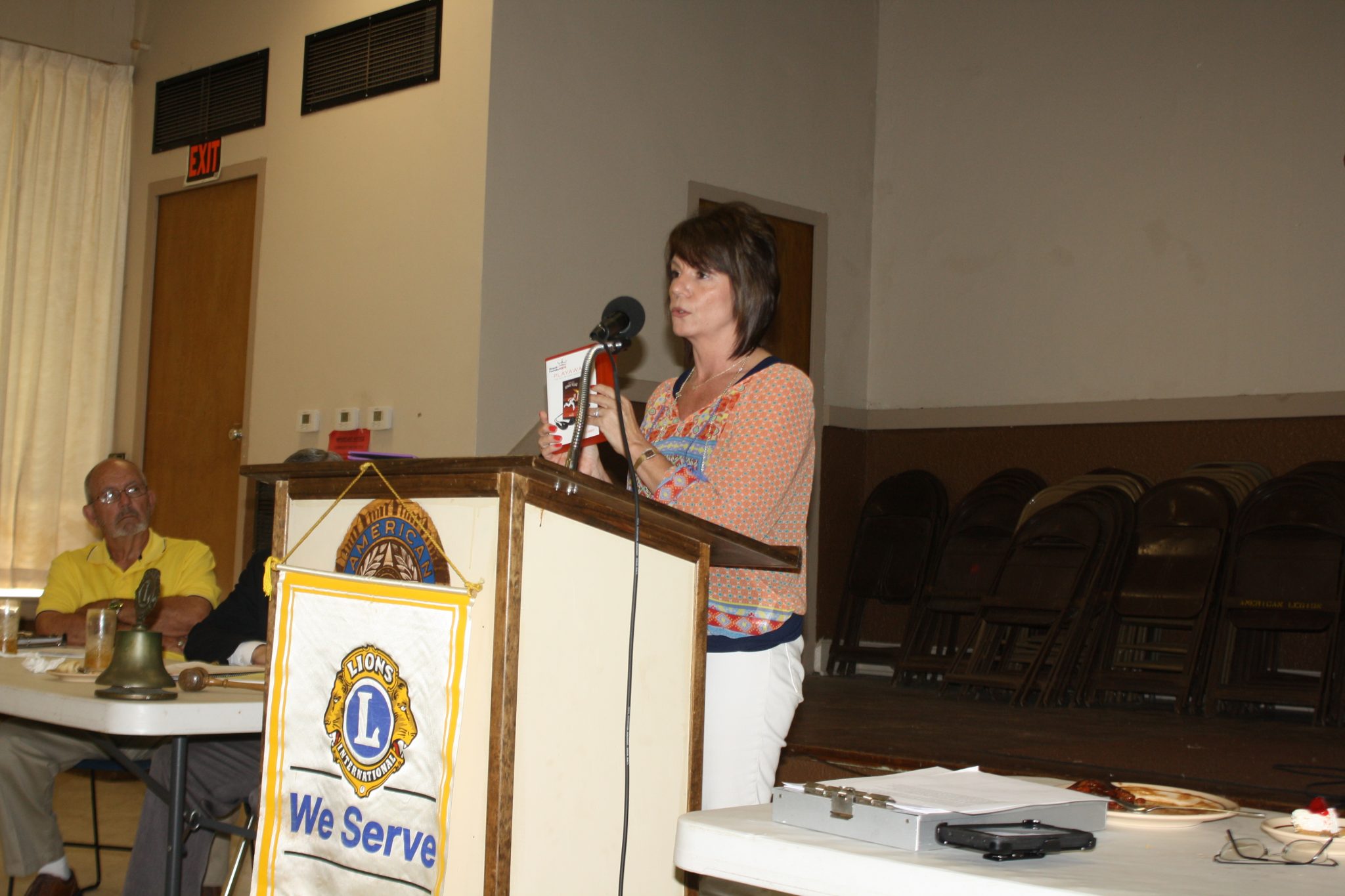 Sandra Samuel, Webster Parish Supervisor of CASA (Court Appointed Special Advocates) and volunteer director for the Minden-Royal Family Kids Camp spoke at the Lions Club weekly luncheon Thursday.
The Royal Family Kids Camp is a five day overnight event for children in foster care.
"When these children arrive, they have just a few belongings usually in a plastic bag," Samuel said.
When they leave, however, they will have a memory bag provided by the camp. The memory bags for the kids include a RFKC water bottle, a RFKC Bible, activities book, camp T-shirt, photo album, purple fleece blankets with monogrammed names, an RFKC duffle bag and RFKC "play away" with all the camp songs and Bible stories.
Samuel gave some details on the events that will take place at camp, including activities like a birthday party, scavenger hunts and tea parties. Children will also have an opportunity to ride bicycles, something Samuel says some of them likely have never had a chance to experience.
Samuel describes the experience of the trip, for the children and the volunteers, as "a cocoon of God's love."
"I have never in my life felt so overwhelmed with God's love like I did the first week I volunteered," she said.
Samuel said the camp is still seeking two male volunteers. To apply, potential volunteers can go to the RFKC website at www.minden.royalfamilykids.org and download an application. Samuel says the completed application may be faxed to 318-371-9822 or emailed to minden@royalfamilykids.org. Also, the application may be mailed to Minden-RFKC, 407 Fort Street, Minden, LA 71055.
The Minden Lions Club meets Thursdays at noon at the American Legion Memorial Hall, located at 119 Pine St. in Minden.