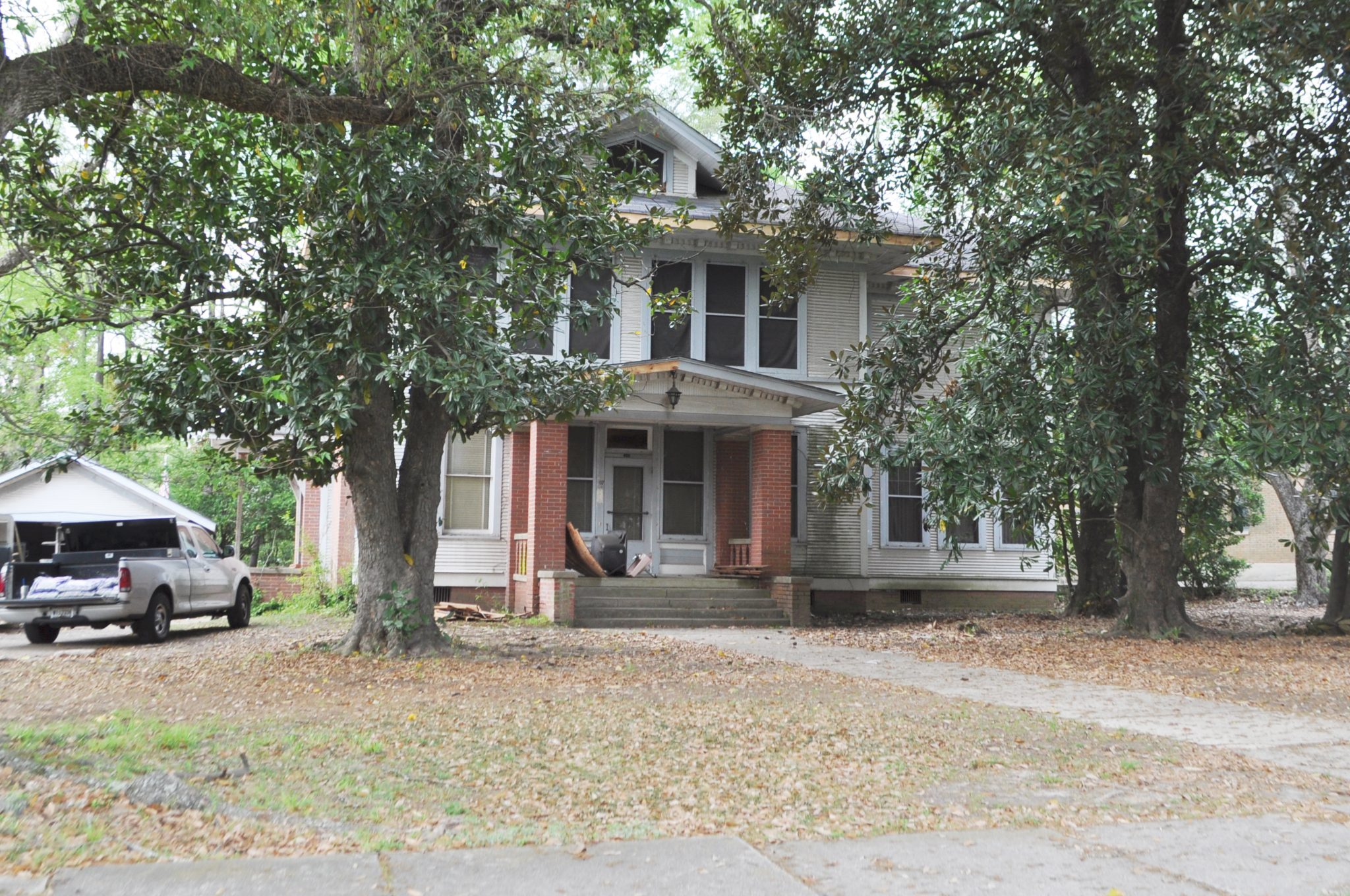 The house on Broadway that for 40 years has sat quietly among the tall magnolia trees next to St. John's Episcopal Church has a new owner.
Ricky and Diana Sanders, owners of Sanders Machine, are the proud new owners of a piece of Minden's history. The couple said they are awed by the home's history, built in 1917 by E.B. and Anna Todd Reagan, the parents of Ruth Reagan Baird.
The house became vacant in 1984, when Baird passed away, leaving it to her four children. They owned the home until January. Ricky Sanders said it was an emotional time for all of them, he and his wife, included.
"We see eye to eye on a lot of things," he said of their meeting with the Baird family. "At closing, they cried. It's a piece of their family history and they were scared someone was going to take it and do away with it. They just didn't want to see that happen. They were trying to honor their family by keeping history alive."
So for now, the current plans are to restore the house, he said; and it is a treasure trove of history.
"Most of the furniture that was in the house is the original furniture," he said. "We have receipts from when materials were brought from Arkansas to the Minden Depot. We have the wagon transfer receipts from when it was waggoned from the railroad to the house site."
They also have ledgers that list the construction workers by name and how much each was paid. About halfway down one list of names is where one unnamed worker was paid 85 cents, when the rest were paid about $200.
"Once we get the house back together, we'd like to try to piece more of the history together," Ricky Sanders said. "One thing we'd like to do is try to find the name. We know all these other people he was working with, and maybe we can put a name to what's there now."
The Sanders spend many of their evenings walking downtown Minden. It was during one of these walks they began discussing trying to buy the house.
"We walk in downtown Minden for exercise, and we had been looking for a building for our business," she said. "We wanted to put a business in downtown Minden for children."
"It was an outreach for Minden to get children off the streets," Ricky Sanders said.
The Sanders approached a few property owners in downtown Minden but no deals were ever made.
"We were either blown off or the price was too high," he said.
As they continued their walking ritual, each time they passed the house, they felt more sure this is what they wanted to do.
"We'd never really noticed it before because of the trees and it's real dark around there," she said.
The Sanders say they are undecided on what will be done with the home at this time.
"We love history and we love downtown Minden," she said.