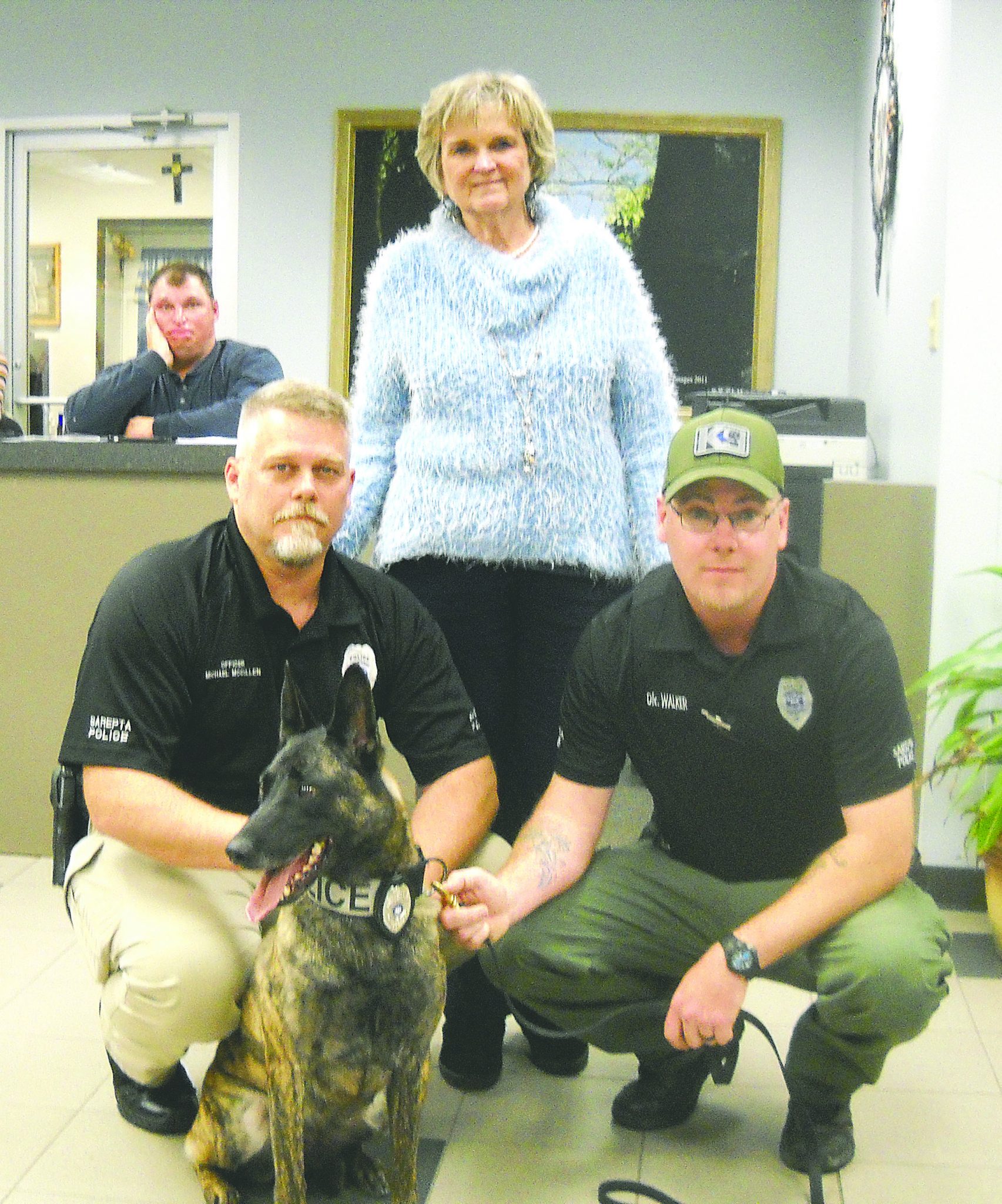 SAREPTA – The Sarepta Police Department is ready to "take a bite out of crime" with their newest officer, K-9 Lola.
Lola is a 2 year old, highly trained Dutch Shepherd, from Custom K-9's Unlimited in Georgia, who specializes in narcotic detection – marijuana, cocaine, methamphetamines, and heroine.
She owes her new found job (and home) to her human partner, 36 year old animal lover, Officer Troy Walker.
Walker had 12 years of prior military service and decided to volunteer his G.I.Bill to obtain Lola for the Town of Sarepta.
The two then went through a 3 week long handlers course for narcotic detection.
"It was a grueling 21 days, but it was definitely worth it," said Walker. "She does her job very well, and we've already had a couple small busts in just the month and a half that she's been in service. Once her nose hits the ground she's ready to work, work, work."
Lola resides with Walker, and besides the usual upkeep – feeding, grooming, vetting – they have to log a minimum of 16 hours worth of training time each month.
"It's not just a get a dog, work with a dog, and then the days over type of thing," said Walker. " It's a real commitment. A 24/7 deal. Dogs are extremely loving, loyal animals and deserve love and loyalty in return. And it's not always easy, but it's the best thing I've ever done."
Lola received her badge at the last town council meeting.