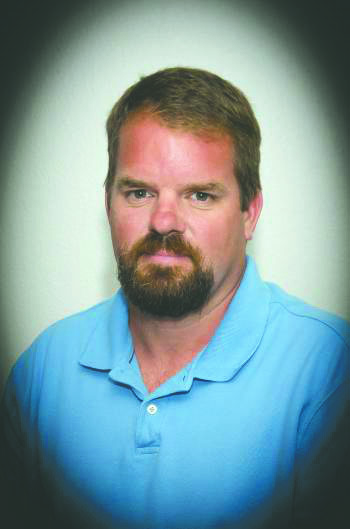 Brandon Edens had been battling brain cancer since 2015
Brandon Edens, Springhill resident and Webster Parish School Board member, passed away in his home Saturday.
Edens, 43, had a strong impact on the Springhill and Webster Parish communities. School system Superintendent Johnny Rowland issued a statement to the Press-Herald about Edens and his influence on those around him.
"Brandon Edens, number one, was a wonderful husband and father," Rowland said. "He was a man of strong faith and strong conviction. You never had to wonder where he stood on an issue. He believed what he believed, and he didn't waver on that."
School Board President Johnnye Kennon said Edens was a valued member of the Board.
"Brandon was dedicated to his role as a school board member in the education of our children. He worked with confidence and fairness to address the concerns of his constituents," Kennon said.
"I'll always have fond memories of Brandon. His quick smile and positive attitude always cheered us up. He was such a valuable asset to the school board and we all feel the loss very deeply."
Edens was a lifelong resident of Springhill.
"He was proud to be a Webster native and a product of Webster Parish," Rowland said. "With my personal encounters with him, he was very encouraging and very supportive. He took his job as school board member seriously. He wanted the best for our students. He was always very pleasant, upbeat, and courageous throughout his struggle."
Funeral services will be held at 2 p.m. today at the Springhill United Methodist Church, where Edens was a faithful member.