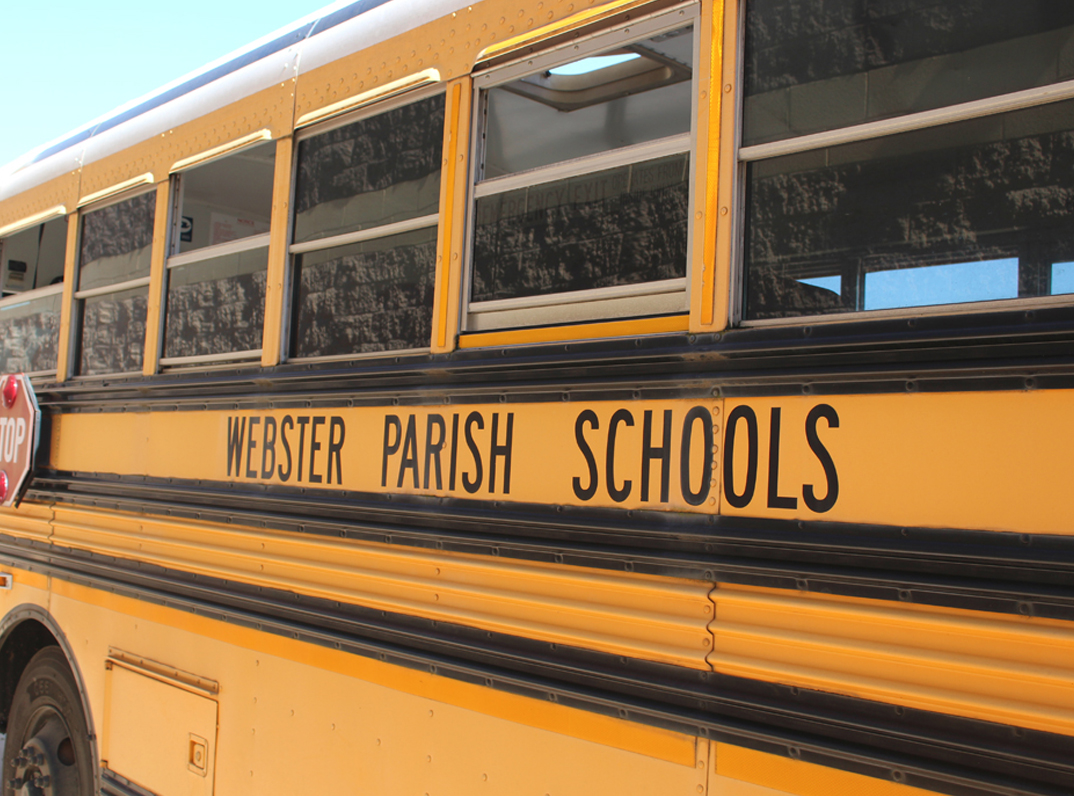 At the meeting of the Webster Parish School Board on Monday, board members approved a measure that will allow full-time teachers and counselors to drive school bus routes. This would entitle them to collect a check for teaching, another for driving, plus the related benefits.
"In a lot of areas we have a severe bus driver shortage right now," said Superintendent Johnny Rowland. There are currently three teachers driving routes in the parish.
Teachers and counselors are the only employees that will be able to perform this double-duty because they are exempt employees who cannot be paid overtime. Teachers who choose to take this on will not be allowed to "shortchange" their teaching roles by, for example, leaving classes early to prepare for their bus routes. They will also find that they will be working the lunch duty schedule since they will not be available for the morning and afternoon duties.
When asked if this measure might prevent new people from getting the opportunity to drive, Supervisor of Transportation Jeff Franklin smiled and replied, "I hope that happens." Franklin stated that they usually hire new drivers from the substitute list but, right now, there is no sub list.
"Typically, the last couple of [certification] classes I've done have been pretty large, but if I've gotten two people out of those classes that have stayed with me and gotten the certification, I've been really lucky," Franklin said. Several of his bus drivers will probably be retiring soon, so that presents even more difficulties for the future.
New certification guidelines started in February, which will add time to the process of training new drivers. The next certification class for drivers begins in April. "I just hope we can get a few more people to drive routes for us," said Franklin. "We're in a great need for some help."