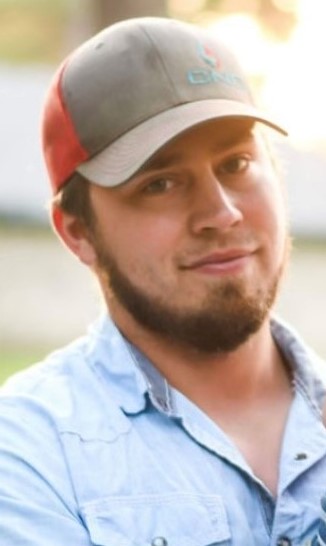 Funeral services for Sean Gray were held Saturday, February 6th, 2021 at 1:00 pm at City on a Hill Pentecostal Church in Minden, Louisiana with Rev. Adcock officiating.  Interment to follow at Minden Cemetery. The family received from 5:00 pm to 7:00 pm on Friday, February 5, 2021, at City on a Hill Pentecostal Church.  
Sean was born August 10, 1993 in Shreveport, Louisiana and entered into rest February 3, 2021 in Bossier City, Louisiana. Sean had a larger than life personality and never met a stranger. He was a devoted husband and father. His wife and children were the lights of his life. He loved spending time outdoors. He was a car and motorcycle enthusiast.
Sean was preceded in death by his mother, Cynthia Gray; maternal grandparents, Thomas and Barbara Tobin; paternal grandfather, Roy Gray; Uncles, Kenny Gray and Tommy Tobin, and nephew, Bowen Clark.
Sean is survived by his wife, Nicole Gray of Shreveport, LA; daughters Harper Gray and Miley Martin both of Shreveport, LA; father and stepmother, Bruce and Shelli Gray of Minden, LA; paternal grandmother, Beatrice Gray; sister, Stephanie Ferrell and her husband Chris of Minden, LA; nieces, Emily, Caroline, Skylar and Madison Ferrell; mother-in-law Renee Clark and father-in-law Todd Barr; brothers-in-law, John Clark and wife Crystal and Tyler Barr; uncles, Dennis Gray and Dennis Tobin; and numerous cousins and friends.
Pallbearers will be Logan Disotell, Corey Griffie, Darius Harvey, Brandon Etheredge, Harold Brown, Richard Watkins, Chris Ferrell, and Tyler Barr.
In lieu of flowers, the family would ask that memorials be made in his name to his daughter's future educational needs at Region's Bank.