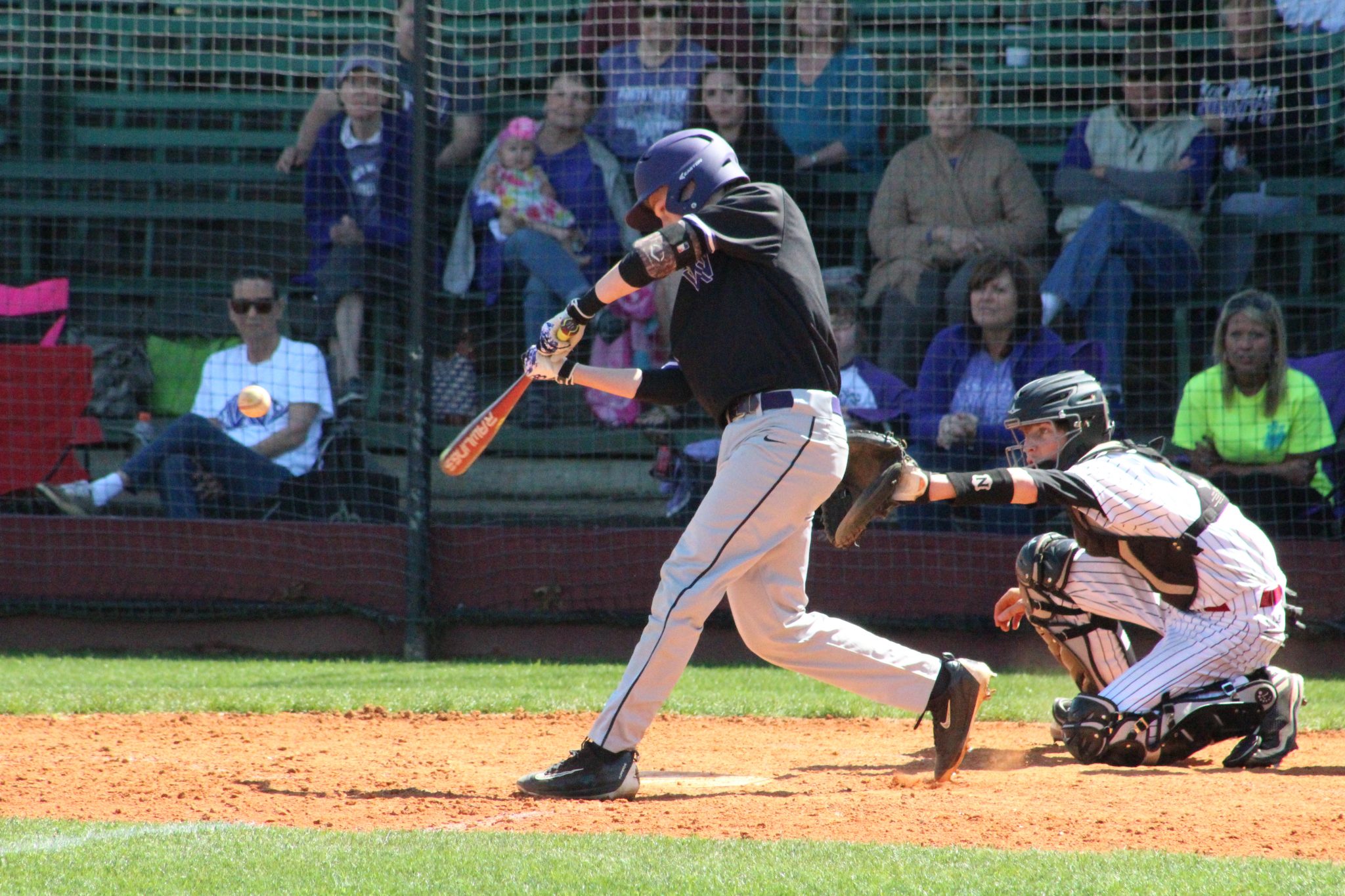 If expectations, parish rivalries or late deficits make North Webster uncomfortable, they haven't shown it yet, and they surely didn't Saturday while trailing late against Minden at Griffith Stadium.
The Knights (14-2) came into the weekend showdown as Class 3A's second-ranked team, but found themselves trailing the Crimson Tide 2-0 coming to the
plate in the top of the sixth.
North Webster didn't panic, turning to small ball to bunt and steal their way around the bases, eventually stretching the game into extras where they would outlast Minden 5-4 in eleven innings.
North Webster took a two-run lead in the eighth inning only to see Minden strike right back with two runs of their own.
The stalemate continued until the eleventh inning when Sam Modisette drove in the go-ahead run, scoring Cameron Huff from second base. North Webster reliever Hayden Corbell (4 IP, 6 H, 4 K) retired Minden in the bottom half to end the game.
Modisette played a starring role at the plate for the Knights, finishing 3-6 with a double and three RBIs.
First-year North Webster head coach Brian Fowler has the Knights in position for a deep playoff run in Class 3A.
Fowler, a former Minden assistant, was coaching against his former boss in Minden's Dean Francis Saturday. Fowler knows Minden's roster and Griffith Stadium well and said he knew this win would have to be hard-fought.
Fowler credits his team for their willingness to buy in to what he's been trying to sell since arriving in Springhill late last summer.
"Since day one, they've done a good job of listening to everything the coaches have been telling them," Fowler said. "They put their trust in us and we put our trust in them to go out and execute. . .They do a great job of keeping things in perspective. We don't hide the power rankings from them, because we want them to enjoy the ride."
On the other side of euphoria was dejection, as Minden (11-10) had to ponder letting a big fish off the hook.
The Tide got outstanding play from senior Hunter Wilkes, including a spectacular diving stop and throw from his knees to nail a runner at first base in the fourth inning and a two-RBI double at the dish. Matt Eskew was the losing pitcher despite pitching well in relief of starter John Volentine (5 IP, 7 H, 2 K).
Eskew did finish with an RBI triple that tied the game in the eighth after North Webster took a 4-2 lead.
It didn't matter, because the Knights always had an answer.
"(North Webster) fought back and that's what they've been doing all year," Francis said. "When they took the lead in extras we could have easily folded, but my kids responded and that was the one thing I was most proud of. We were right there in position to win the game; just an all-around good high school baseball game."