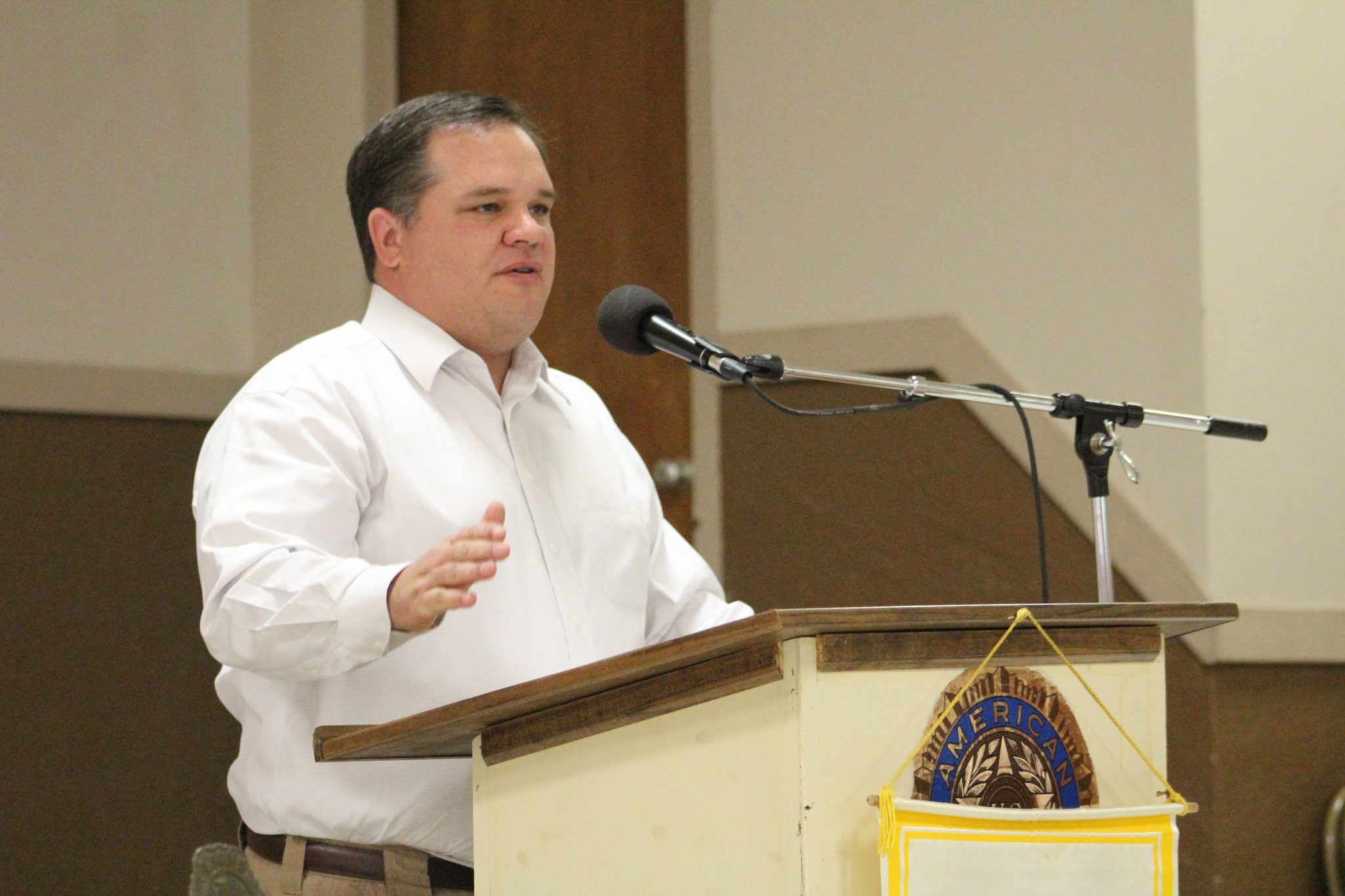 Louisiana State Senator Ryan Gatti joined the Minden Lions Club for their weekly Luncheon Thursday at the American Legion Hall.
Gatti addressed the Lions Club for about 35 minutes, speaking from the cuff on the events that took place during Louisiana's most-recent legislative session.
Throughout his talk, Gatti frequently returned to the topic of special interest groups and the negative effect they have had on our state's elected officials. Gatti said the interests of special interests are not aligned with the needs of his constituents.
"These special interest groups don't care that Minden is the nicest city in the South," Gatti said. "The only thing they care about is keeping their exemptions; it's a $9 billion dollar industry, keeping those exemptions… Right now, you have special interests spending $10-20 million on the 2019 governor's race."
Gatti also shared the bills he proposed and had passed.
"I proposed SB17 after I received a call from Demetric Evans who played in the NFL and up at Haynesville," Gatti said. "He was nervous about the safety of both officers and young officers during traffic stops and that young drivers needed to learn how to behave during a traffic stop… I said let me look at that and make sure I don't try to pass a law that's redundant, and as I started to research that I found there was no training on what to do during a stop in driver's ed."
SB17 passed with flying colors.
Gatti proposed the well-discussed SB46 to stop open burning in Louisiana and SB47 which attempted to reduce state income tax on royalty payments to zero, but both bills were vetoed.
SB63, proposed by Gatti, added several cancers to the statute for firemen to receive medical care.
"With medical breakthroughs," Gatti said. "You can have prostate or testicular cancer and still work. So we had to go back in and add several new cancers to get our firemen the coverage they needed. A lot of these firemen were being penalized for staying on the job, but that law is changed now."
SB64, which was passed, called for animal shelters to post images of lost dogs to a designated Facebook page rather than owners only being able to call.
"Facebook is free," Gatti said. "It's the devil, but it is free and makes it easier for us to find our lost pets."
Some shelters wait just 72 hours before euthanizing dogs, while others have a five-day policy.