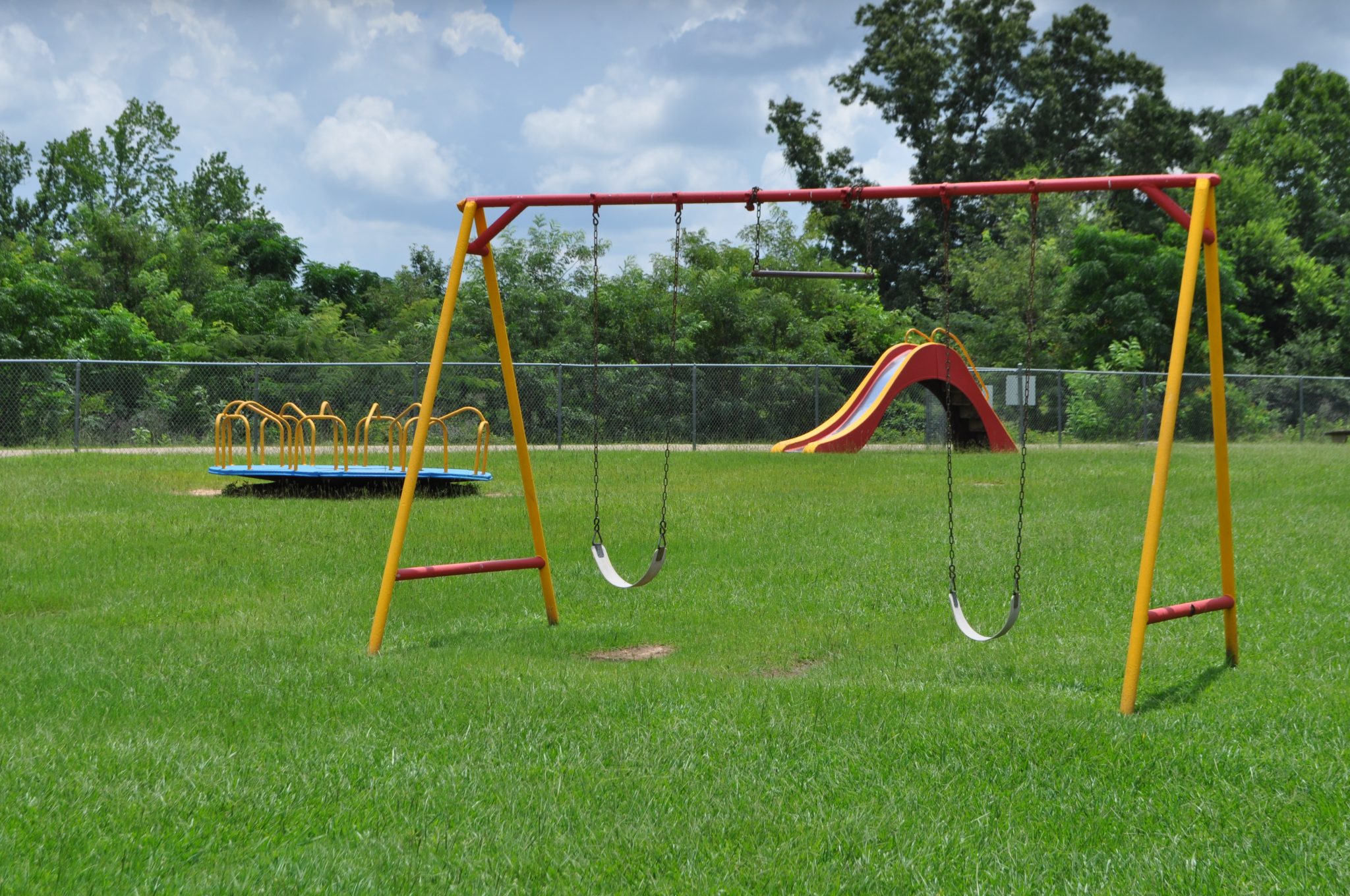 DIXIE INN – Officials with the Village of Dixie Inn are addressing safety guidelines at its park to make it safer for its residents to enjoy.
In 2013, Risk Management Inc., sent a letter to the village following an inspection of its park and playground equipment. While some issues have been addressed, such as making the park handicapped accessible as according to the Americans with Disabilities Act, Mayor Kay Stratton said they are addressing other needs to bring the park into compliance.
"There were some things in the letter that were suggested that haven't been done," she said. "There were a few things we were thinking about purchasing for the park, and in this new handbook for building your parks, they were kind of negative towards those things, so there's no reason to buy them if it's going to end up costing us more in insurance."
Stratton said an insurance representative is coming to assess the park and its equipment to make sure the village has a list of everything that needs to be fixed or upgraded.
One of the issues, according to the letter, was no handicap accessibility and no park rules were posted. Those have since been addressed, she said; however, there are two other major issues that need to be fixed. One is making sure playground equipment is grouped age appropriately. For instance, making sure all of the swings for infants to toddlers are grouped together, and the merry-go-round, slides and swings for the older children are grouped together.
The second issue is making sure there is soft material underneath the swings, slides and the merry-go-round.
"They want soft areas around the playground equipment, and we have to decide whether we're going to do that with sand or the shredded tire material," she said. "They said we needed 'use zones,' such as sand about 6 feet around the playground equipment. We need cushioning (sand or the rubber materials), and we're thinking about putting in another 3-foot wide gate entrance where the 'V' entrance is now."
The village will also be taking another look at the park beside the Dorcheat boat launch, discussing whether to use sand or the rubber material for the use zones. She said the biggest concern is flooding and what material would better withstand rising water.
In the last several months, village officials have been working to repair playground equipment, replacing the backboards on the basketball goals, repainting the playground equipment and cleaning up the park areas.
A shaded pavilion is also in the works to give residents a shaded area to use, she said.
Stratton said this is also part of the Healthy Community Initiative in order to offer Dixie Inn residents a safe place to enjoy the outdoors.