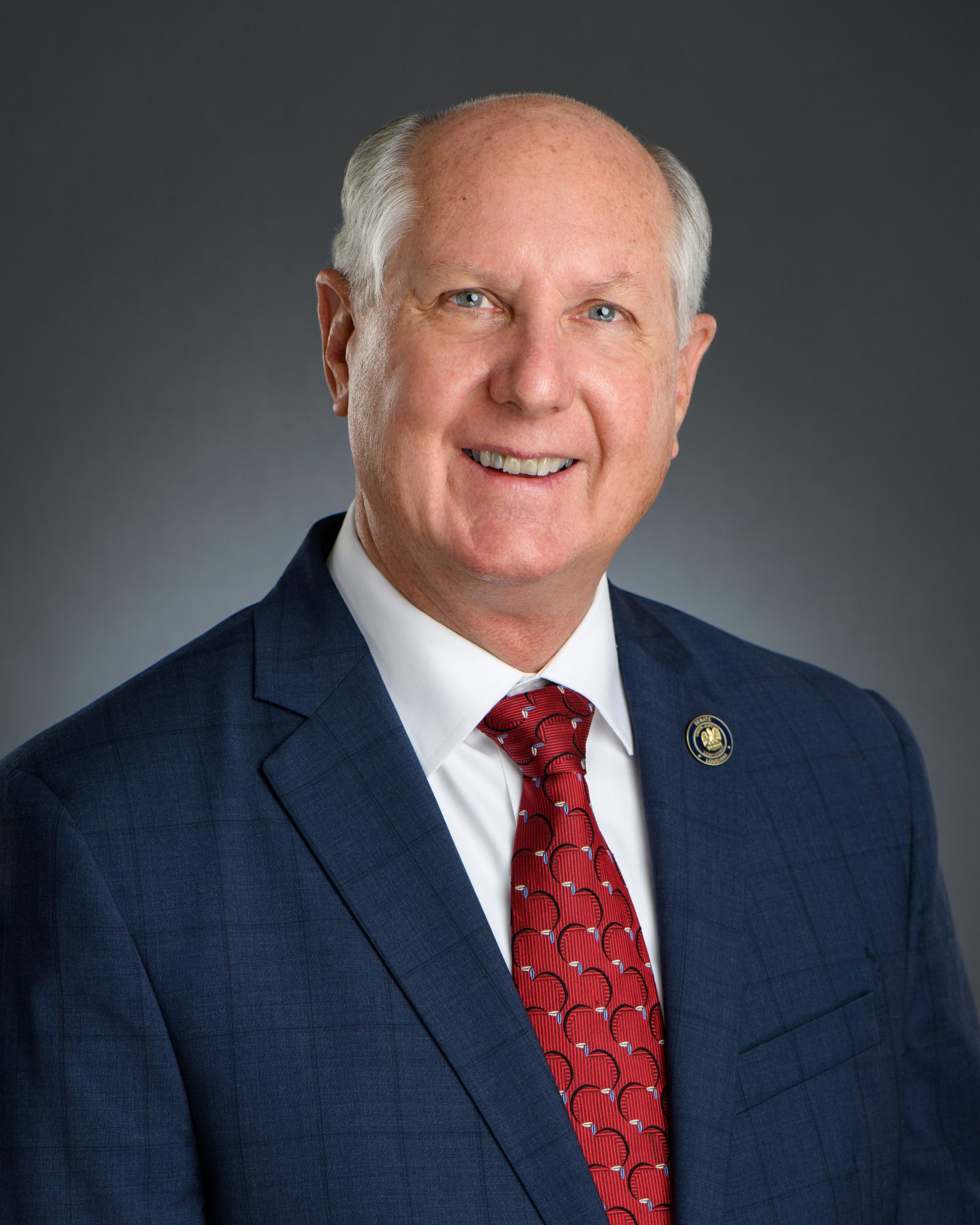 It is very hard for me to say it, but 2022 is half over! In June I finished my third legislative session as Louisiana State Senator serving District 36 which includes much of Bossier, Bienville, Claiborne and all of Webster Parish. I feel like you, District 36 and I had a successful session this year. The 2020 and 2021 sessions were productive but now seem so long ago, I blame it on the COVID fog. Many legislative veterans say the 2022 legislative session was the first "normal" session since my class of 2020-2024 got elected. Normal in the sense that the Capitol was open to the public and they showed up. As usual a bunch of lobbyists hovered over us as did the huge group of folks that make a living watching, working and helping legislators along the way.
The pace of things picked up early this year and it was anything but normal since we convened in Baton Rouge on February 1st in a special called redistricting session where we reviewed the many possible district maps to be used for the next 10 years for Louisiana's House and Senate, Louisiana's six U. S. Congressional districts, state-wide Board of Elementary and Secondary Education, Public Service Commission and our Supreme court district maps based on the newest 2020 federal census data which was received late due to COVID issues. There was much work to be done as the population of Louisiana had not grown much but had shifted from north to south and grown substantially in the Lafayette to Slidell areas along I-10. Caddo Parish lost and Bossier Parish gained substantial numbers while the rest of northwest Louisiana population generally declined and those changes needed to be reflected in new district lines to insure a representative government. Our newly drawn state maps are still the subject of litigation and I should not publically comment further at this time but will when it is safe to do so.
The Redistricting Session was supposed to be the culmination of many months of work by a joint legislative committee but it ended up being only a stop on the way to the courthouse. The Legislature did successfully pass reformed maps for all of the above bodies but the Governor immediately vetoed the Congressional map and several private and political parties vowed to sue and fight the House, Senate and Congressional maps to be redrawn. Our First Extraordinary Session of 2022 ended on February 18th.
The legislature met again and gaveled into our regular scheduled legislative session on March 14th with an order to adjourn no later than June 6th at 6 PM. This being an even numbered year indicates the session could not consider any tax or revenue bills which are handled only in odd numbered years. Even without taxes and revenues to write bills about, legislators filed over 1,500 bills to be considered. We already had plenty to do but on March 29th we recessed our regular session and called a special veto session on March 30th to take votes to determine if the legislature could override the Governor's veto of our "new" Congressional map. Both houses of the legislature were successful in securing enough votes to override the Governor's veto of that map so it was back on the table and the veto session was adjourned and regular session resumed. You've likely been hearing about the ongoing legal battle over this Congressional map and it is being talked about at three levels of the federal court system so stay tuned, things are hopping and both sides of the argument are working hard.
Our 2022 regular legislative session ended as required on June 6th and as I said earlier it was a successful session for me and Senate District 36. As a conservative Republican I was on the majority team with these stated priorities and a short comment about what we actually accomplished:
1) Investing in Critical Infrastructure Priorities.  We made the largest state investment in infrastructure since the 1980's without raising taxes.                                                                                                                    
2) Increasing Parental Control of Child's Education.  We believe no child should be trapped in a failing school.  We passed bills to reduce bureaucratic hurdles to a high-quality education.                                   
3) Protecting the Right to Life of the Unborn.  We worked across the aisle and built bi-partisan support for legislation that both protects life and protects mothers.                                                                               
4) Simplify our Tax Code and Streamline Sales Tax Collections.  We passed an improved plan for centralized sales tax collection to help our small businesses and improve collections from online sales.                                                                 
5) Eliminating Waste, Fraud and Abuse in Government Programs.  We passed three bills that will ensure taxpayer dollars support those most in need and would incentivize return to work for the unemployed.
6) Pushing Back Against Government Overreach.  We supported legislation to prevent any federal takeover of our election system and stood in opposition to the Governor's failed attempt to mandate the COVID vaccine on students.                                                                                                                                
7) Cutting Government Red Tape for Workers.  We passed legislation to reduce the occupational licensing burdens for skilled workers which will help Louisiana workers, families and employers.              
8) Supporting Louisiana energy Jobs.  Our country needs Louisiana oil and gas now more than ever.  We passed legislation that promotes investment in Louisiana energy.                                                                     
9) Ensuring Fairness in Women's Sports.  Male athletes have inherent physical and hormonal advantages over their female counterparts.  Senate Bill 44 passed again this year and was signed into Louisiana law.
10) Holding Insurance Companies Accountable.  Far too many Louisiana residents are still fighting with insurance companies over damages from prior year storms.  We worked across party lines to pass several laws to hold insurance companies accountable after natural disasters.                                            
11) Conservative Fiscal Policy and Smart Investments.  We invested both federal and surplus state dollars into projects that will generate returns for future generations.  That would include our Rainy Day Fund, Unfunded Accrued Liabilities, new Higher Education Investments, Workforce Training, Broadband Expansion, Public School Teacher and Support Worker Pay Raises. 
I want to again thank my Legislative Assistant, Ms. Brenda Autry for her dedicated service to our District. Without her 'holding down the fort' I could not have been able to stay in Baton Rouge as many days as I did this year. She is based out of our District Office which is located at 105 Harvey's Way, Minden, LA 71055 on the campus of Northwest Louisiana Community Technical Community College and can be reached at (318) 371-5200. When able, I spend my days in our Bossier City satellite office which is located in the Bossier Crossroads Shopping Center at 1700 Old Minden Road, office 168 with phone number of (318) 798-3080. It was the honor of my lifetime to be elected and it is a continuing honor to serve the good people of Louisiana Senate District 36.
Louisiana Senator Robert Mills, District 36