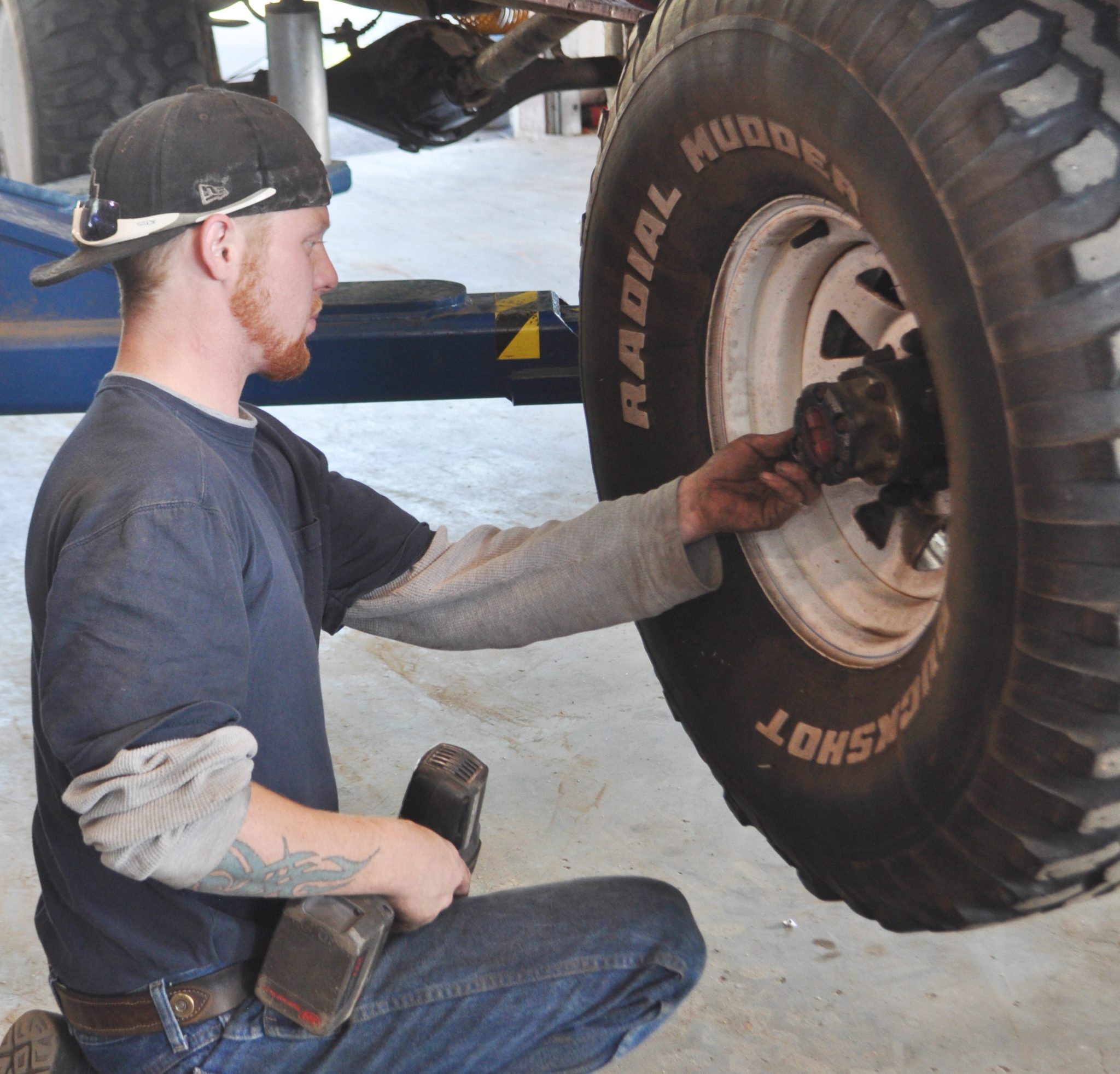 Editor's note: This story is part one of a series spotlighting why shopping local matters.
Local business owners create jobs, which in turn, creates revenue and spending – and paying wages.
Figures from Forbes Magazine show that 50 percent of the workforce comes from employment in small businesses.
Alex Collins, co-owner of A.J. Price Tire and Service Center, said he has 11 employees at the service center on Highway 531, and he loves the family atmosphere and diversity it creates.
"The diversity is diversity in employees," he said. "We haven't done anything different. There's some skilled set and some from the local community. For the most part, I try to select honest, hard-working people that have families, just like the rest of us."
The company, named after his great-grandfather, A.J. Price, was started in 1936, and continues to expand, creating jobs. There are currently three locations, Western Auto in downtown Minden, the Highway 531 location and one in Benton.
Collins said the nature of the business, while competitive, is one of camaraderie and generosity.
"My alignment machine was down, and I had six alignments to do that day," he said. "So, I called two of my competitors to have it done for us. That's a different relationship than you'll see in other places. We all work together to help each other, even though we call each other competitors. I wouldn't want it any other way."
Shopping at locally owned businesses helps keep local people employed, in turn keeping revenue within the community.
Dr. Ashley Buffington, owner of Buffington's Veterinary Hospital, has a range of eight to 12 employees, ranging from specialized employees, such as two associate veterinarians and veterinary technicians, to kennel workers and receptionists.
As a small-business owner, she said it is the demand from the community that has allowed her to expand and create more positions.
"Through the years, pets are no longer just pets for most people," she said. "Pets are four-legged family members. For some families, they are the only children they have. With that, more people are willing to do more for their pets, spend more money on their pets to take care of them. Because of that, it's increased veterinary medicine. It's increased what owners want to do for their babies. That has allowed me to staff more people to take the best care of your four-legged baby that we can."
Buffington, who has been a veterinarian for 19 years, said she shops locally as much as possible as well, which in turn creates revenue for other local companies.
"I'm a small business, and if it's something I need, I do my absolute best to shop in town," she said.
Collins said he provides competitive wages in the industry he's in, and that combined with the small business atmosphere is what makes it work for him. Most of his employees have been with him for five years or more.
That close-knit atmosphere with his customers and his employees is what he aims for every day, he said.
"That's the kind of business I want to have, a family-oriented business," he said. "They understand what I'm doing it for, and the necessity of them needing a job for the same reason. I don't want it to feel like a super-corporate atmosphere for any of them. I want it to be more personable for my employees and my customers."