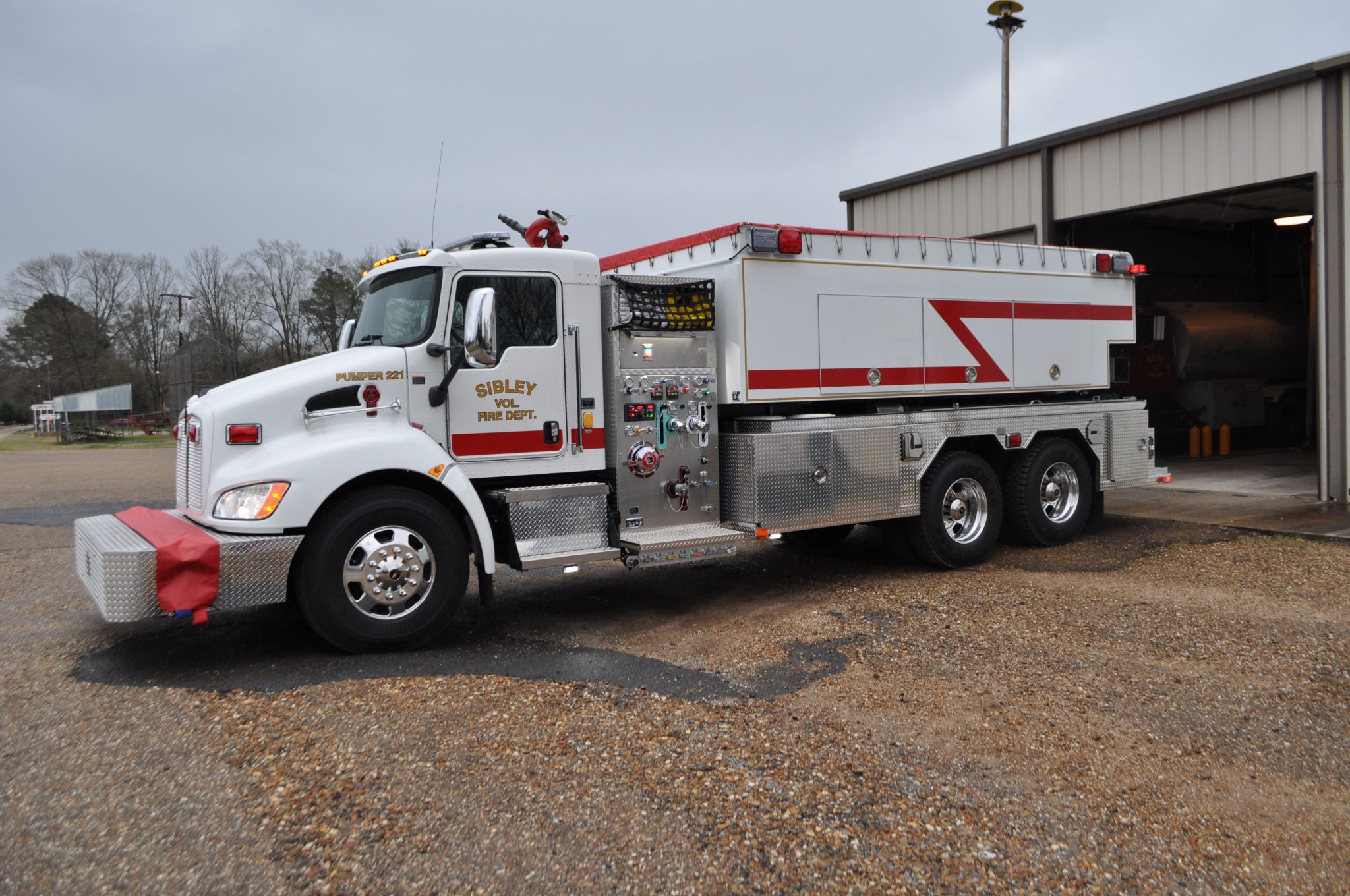 SIBLEY – The Sibley Fire Department and Webster Parish Fire Protection District No. 2 have a brand new tanker pumper to add to their fleet.
Fire Chief Tommy Kelly said he is proud of the truck because it adds another 3,000 gallons of water to the fleet.
"It's replacing a 1984 truck," he said. "It's a pumper with six attack lines (hoses). It's a first class truck."
The truck cost about $280,000, and was paid for through an ad valorem tax for District 2. Kelly and District 2 Board President Brent Hunt said the Sibley Fire Department and WPFD 2 have an agreement in which the Sibley Fire Department covers District 2. The ad valorem tax is a 10-year tax that started with 10 mills, Hunt said, but this year it has dropped to six, which brings in about $70,000 per year.
Sibley now has four trucks in its fleet, a pumper, two pumper/tankers and one brush truck used to handle grass and woods fires.
"Until the tax passed, we just didn't have the funds to do it," Kelly said. "It's one of the tools we have to improve the fire rating in District 2."
District 2's fire rating dropped two points, from a seven to a five. This means homeowner's insurance decreased as well, he said. Sibley's rating dropped to a three.
"The Town of Sibley has been doing this for free forever," Hunt said. "We were the only district in the parish that wasn't paying any taxes. Instead of putting out millions of dollars to fund a department, we get our fire protection from the Town of Sibley. The whole fire district, especially the board, is appreciative of the Town of Sibley. They worked with us wholeheartedly trying to help us out, and we came to a great compromise. It's working for everyone."
District 2 surrounds the Town of Sibley, going from Amos Cutoff from Highway 164 to Lake Road (the public boat ramp), down Highway 371 south to Brushy Creek and north on Highway 371 to Madden Contracting, then over to Nursery Road towards Dubberly.