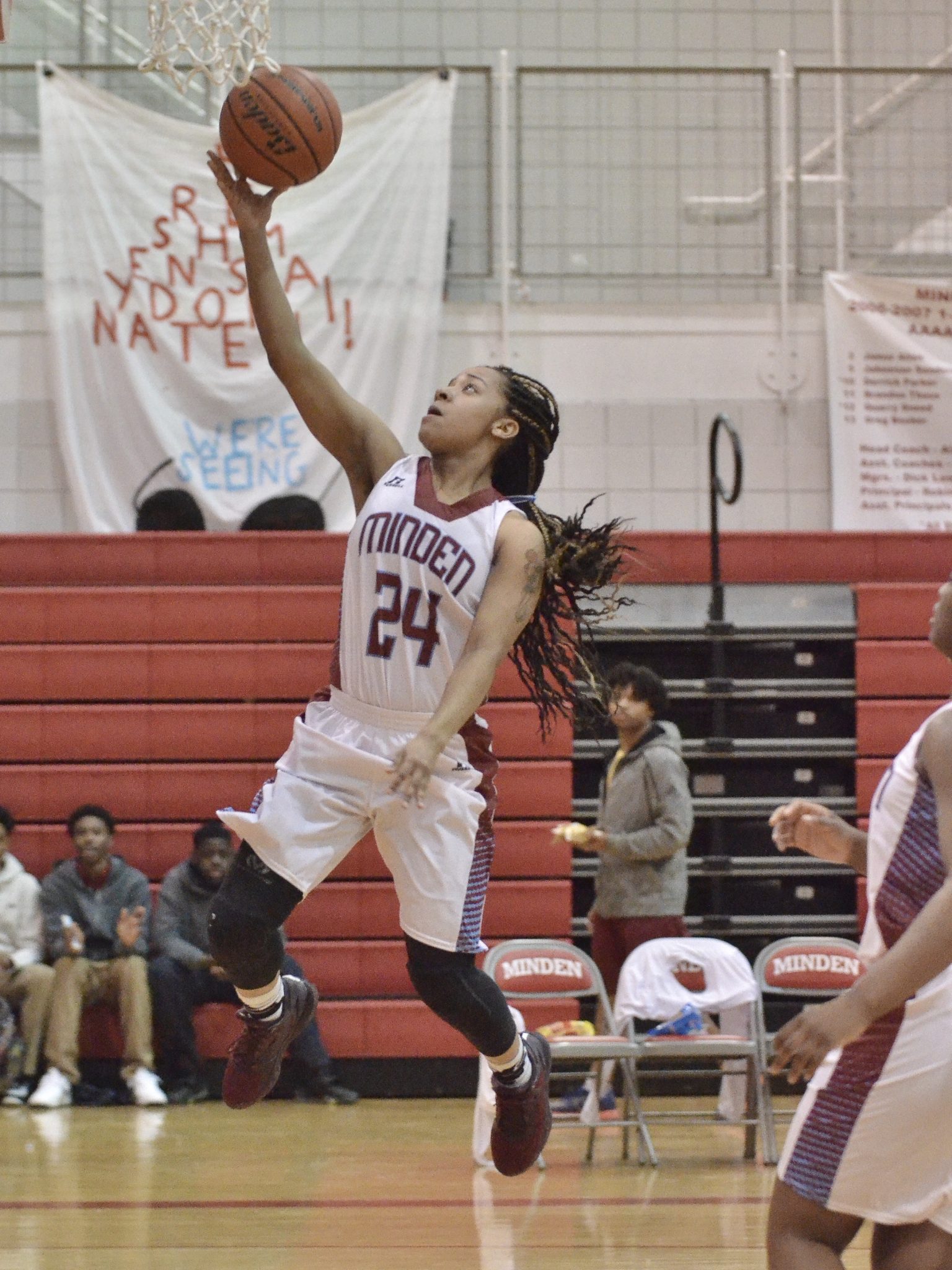 HOUMA – The Minden Lady Tiders came just short of escaping south Louisiana with a playoff victory.
But foul trouble and turnovers spelled doom as Ellender defeated Minden 74-64 Monday night in the second round of the LHSAA Class 4A playoffs.
Ellender led 23-20 after a fast-paced first quarter. In the second quarter, that pace continued as both teams traded buckets until the halftime buzzer sounded with Ellender up 45-40.
The Lady Tiders could never breakthrough to take a lead with the Lady Patriots beating Minden to loose balls and getting to the foul line all night.
Ellender also cranked up the defense against Minden by staying in a full-court press most of the night, resulting in 25 turnovers for the Lady Tiders.
In the fourth quarter, Minden simply couldn't come up with the steals necessary to erase what was consistently a 7 to 10 point deficit.
"I thought our girls gave everything they have," Brown said. "Ellender played really well, they beat us to a lot of loose balls and we didn't convert on all of our opportunities; I thought they hit the glass hard on both ends."
Derrica Gilbert gave Minden plenty of offense, finishing with 21 points to lead all Lady Tiders. Strawberry Batton had 16 points in support; Bre Rodgers added 9 points and Sha Whiting had 8.
Minden wraps up the season with a 25-6 record. With zero seniors on the roster, Brown and his girls will refocus and use this loss as fuel for next season.
"I thought we had a great season this year," Brown said. "I love this group of girls and how they came together. Their expectations were to be successful tonight and I thought they competed and gave everything they had. We'll regroup and put another run together next year until we reach that ultimate goal."