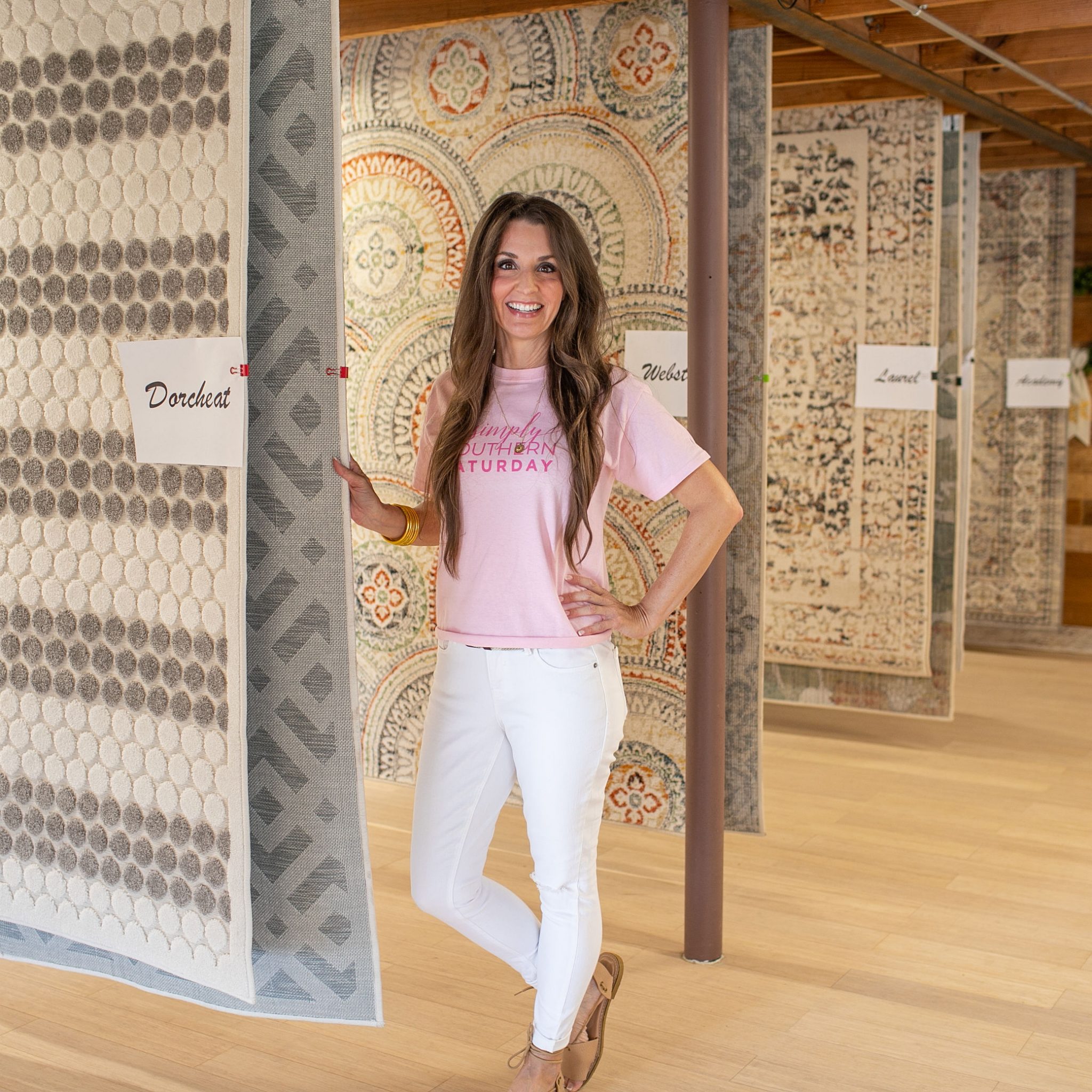 On a recent Saturday, downtown Minden was abuzz with both city residents and tourists alike who attended Simply Southern Saturday at Parish Design Company. Orian Rugs, an Anderson, South Carolina based rug manufacturer, recently announced a partnership with Sara McDaniel to distribute a new collection of rugs under her brand, Simply Southern Cottage.
To celebrate the launch, Orian shipped samples of Sara's signature designs into Minden and Parish Design Company placed the rugs on display for public viewing.
In addition to rugs, several other local and regional based small businesses were on hand to celebrate Sara's launch. Ashley Madden Rowton of The Copper Whisk provided tasty breakfast selections along with signature juices for the VIP hour. Niven Morgan Bath, Body and Home Fragrances also sponsored the VIP events. Barnyard Coffee (soon to be roasting and brewing at Brick Street Coffee on Main Street) was on hand the entire day serving complimentary coffee.
Sarepta Brown Cotton, Five Acre Flower Farm Truck and Scarborough Farm also set up pop up shops to celebrate the occasion.
Other local businesses participated in the event. Geaux Fresh hosted a Simply Southern brunch featuring proteins from Sample Farm and micro-greens from Scarborough Farm. The Broken Bean featured the Simply Southern special which included Sara's favorite drink, a King Cake Latte, and beignets.
Orian Rugs is excited to partner with Sara McDaniel on her new collection. "We resonated with Sara's story of how she reclaimed and restored her life and her home and we want to inspire others through her journey. She is the perfect blend of creativity, brilliance, business sense, and a small-town girl with an abundance of determination. We are excited to have Sara on board," said Julie Weaver, Marketing Manager at Orian.
"Parish Design Company was thrilled to partner with Sara, Orian Rugs and other local and regional businesses for this special day. We had such a great turnout and look forward to hosting similar community events in Minden," said Rachel Miller who co-owns Parish Design Company with her husband, Patrick.
The Simply Southern Cottage Rug Collection will launch on September 30th on major online retailers (Amazon, Walmart, Wayfair and Overstock) and will be available in stores later this fall.