Was it ever in doubt? I'm not one for talk of "destiny," but all season it felt like LSU was simply better than everyone else.
On Monday night in the Superdome, in front of the President of the United States and a mostly home crowd, the Tigers proved it by beating defending national champions Clemson 42-25 and playing the way they have all season long.
Joe Burrow was mind-blowing as usual, capping off one of the best seasons by a college quarterback ever.
To put the LSU season into perspective, one must look at the record books following their win:
Burrow finished with 5,671 passing yards, completed over 76% of his passes, scored 65 total touchdowns and threw only six interceptions with a 93.1 QB rating.
Clyde Edwards-Helaire rushed for 1,414 yards.
Ja'Marr Chase finished with 1,780 yards receiving and Justin Jefferson wasn't far behind with 1,540 of his own in the air.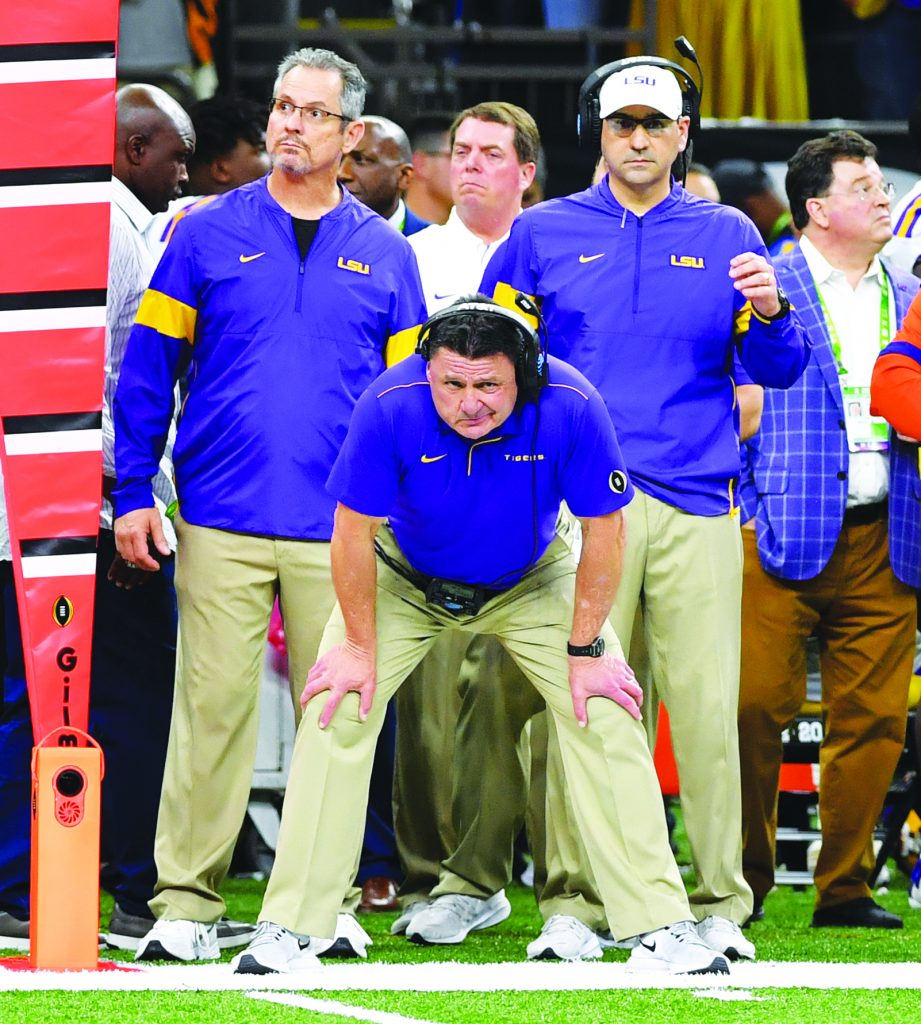 LSU became the only FBS team in history to have a 5,000-yard passer, a 1,000-yard rusher and two 1,500-yard receivers in the same season.
The Tigers beat up on everyone this season, including a 4-0 record against AP Top-5 teams.
They were simply the best, and everyone knew it.
Officiating was weak, as is commonplace nowadays in every sport, especially as they expelled Clemson linebacker James Skalski from the game for "targeting" in the third quarter with the game in the balance. 
In addition, a Clemson touchdown was removed for a phantom offensive pass interference call that may have put the other Tigers back into the game.
Even still, as an anti-LSU fan club member since birth, all of that wouldn't have mattered.
LSU was the best team, and it wasn't really close.
They had the best quarterback, the best offense, and the rowdiest defense. 
Hell, they even had the best AV Club I've ever seen.
Their warm-up videos are the stuff of legend.
It may hurt me to say it, but, LSU winning the title is something everyone in Louisiana can cherish.