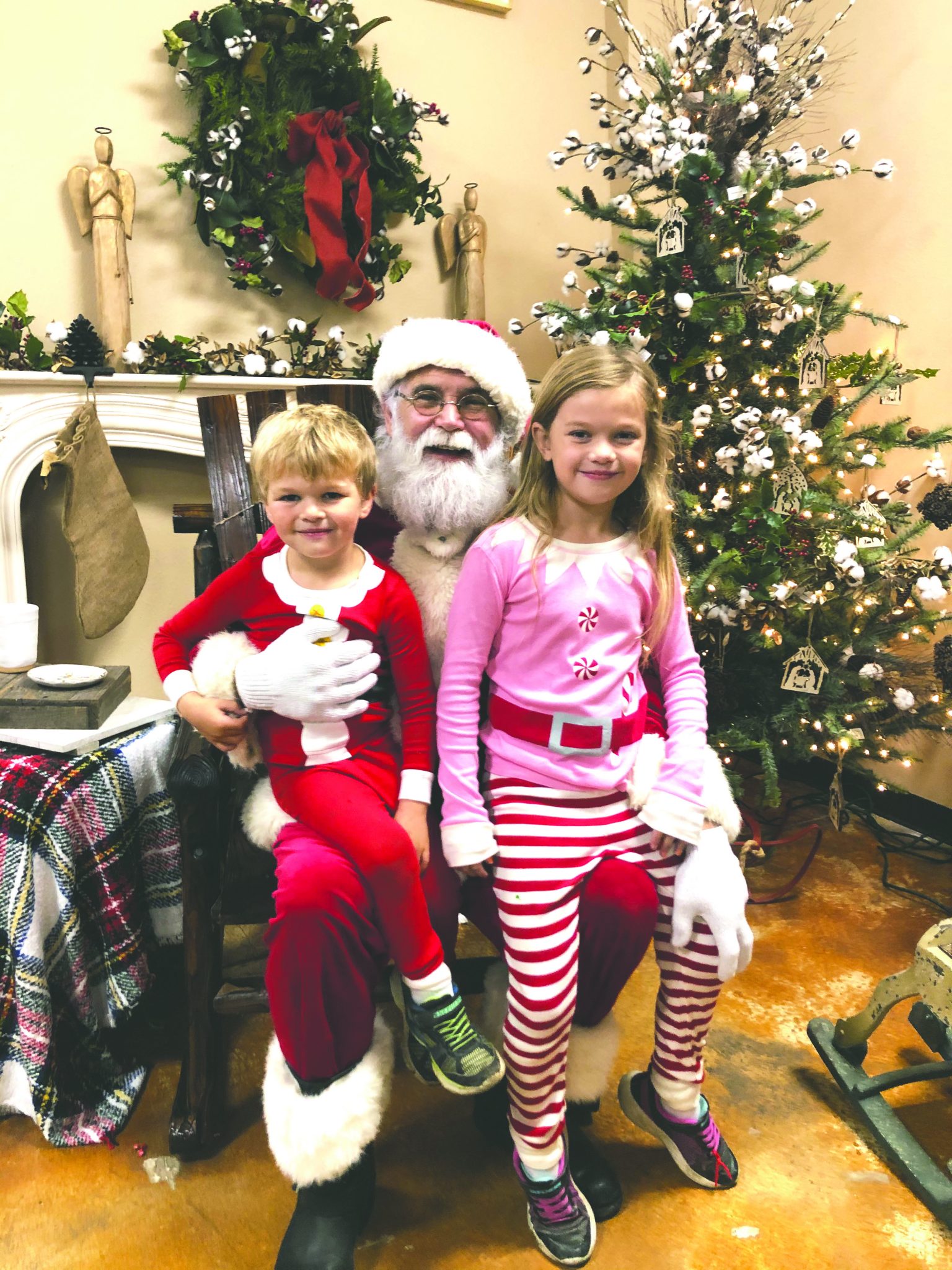 Those in the community that were not spent out by Black Friday spent the day throughout Minden in order to support local businesses on Small Business Saturday. Minden's SBS is a part of American Express's Small Business Saturday overall national event, which began to encourage people to shop small and bring more holiday shopping to small businesses across the United States.
"We all win when small businesses grow. Together, we can help each other succeed.
There's nothing small about small business. Small businesses drive economic growth and create the majority of new jobs. They also make our communities stronger and show all of us what's possible when we dream big," said Tammy Eaton, Minden's Organizer for SBS.
"In Spite of the weather, Small Business Saturday was a huge success. The merchants we touched base with said their sales were better than last year's & sales numbers doubled at some businesses."
Those who took part in the event enjoyed a variety of activities, including a special brunch at Geaux Fresh, a Maker's Market that took place in the Children's Center, and a passport hunt in which customers went from store to store, getting stamps in their passports in order to get a chance at one of the many prizes provided by local businesses.
This year they had more than 100 passport entries with 38 prizes worth a total of over $1,000 donated by our participating Shop Small Merchants.
The Shop Small Passport Prize Winners includes Lela Lemoine, who won the Grand Prize provided by Grays Jewelry. Other winners includes Alanna Kendrick, Ashley Sanders, Paige Crathtight, Laura Tucker, Christina Chester, Sarah Meyers, Lucilla Wood, Billy Tuggle, Cassie Quarles, Mary Wright, Jessica Lewis, Charlotte Martin, Janice Clark, Kacey Rhodes, Kayde Kemp, Renee Stewart, Janice Clark, Renee Stewart, Aunlee Kendrick, Molly Talbot, Ethan Jeffus, Christina Chester, Stan Barnett, Cassidy McKinney, Triniti Myers, Sheila Guillory, Kay Bean, Kathy Newer, Dennise Edwards, and Lela Lemoine.
The businesses who took part in SBS and helped provide prizes for the raffles include Ace Hardware of Minden, All Hours Fitness Minden, Antiques and Art on Main, Belle Of the Ball, The Broken Bean, The Frilly Magnolia Boutique, Fishy Stitches & Gifts, Geaux Fresh, GorillaTech, Grays Jewelry, Heavenly Treasures, Holders, It's Sew Monica's, Mandino's Flower House and Gifts, Merle Norman, Mighty Oaks, Minden Athletic Supply, Momma's Little Corner, Ol' West BBQ, Pink Pratique Mastectomy Boutique, Possibilities Antiques and Collectibles, Red Blooms, Say Baby, Scarlet Gypsies, Sew Blessed Stitches, Shake Those Pounds, Terry's Rings & Things, and Xpressions Hair Design.
"We want to thank the shoppers who came out to show their support for Minden's small businesses & our merchants for their continued support. Without them, Shop Small Saturday wouldn't be possible," said Eaton.