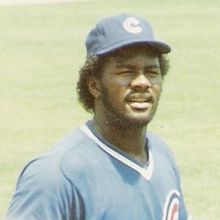 Louisiana native, Lee Arthur Smith, is being inducted to the Major League Baseball Hall of Fame this weekend in Cooperstown, New York. Born in Jamestown, Louisiana, Smith is the 5th Louisiana native to be inducted to the MLB Hall of Fame and is widely known for being one of the most dominant closers in baseball history.
A resident of Bienville Parish, he became Castor High School's first player to be drafted into professional baseball in 1975. His career debuted as a pitcher for the Chicago Cubs where he helped the team win their first NL East title with nine wins and 33 saves. He played in the Major Leagues for 18 years for eight different teams and held the major league record for career saves from 1993 until 2006.
When asked about the most highlighting moment in his career, besides being a MLB HOF Inductee, Smith said it was playing on the National League team of the 1987 All-Star game which did not see a run until the 13th inning. After 12 scoreless innings, the National League was able to take a 2-0 lead and at the bottom of the 13th, claim victory.
His record breaking career concluded with a 71-92 record, a 3.03 ERA, 1,022 games pitched, 802 games finished (the top career total at the time of his retirement), an NL-record 546 straight games pitched without a fielding error, three Rolaids Relief Man awards and 478 saves.
"I feel very humbled and fantastic about being a 2019 Inductee", said Smith, "and I would like all of my fans to know just how much I appreciate them and thank you again for your ongoing support."
The 2019 Hall of Fame Weekend will be held July 19-22, with the annual Induction Ceremony scheduled to take place on Sunday, July 21 at 1:30 p.m. ET at the Clark Sports Center. Admission to the Ceremony is free and will be broadcast live on MLB Network and will be shown via webcast at www.baseballhall.org.