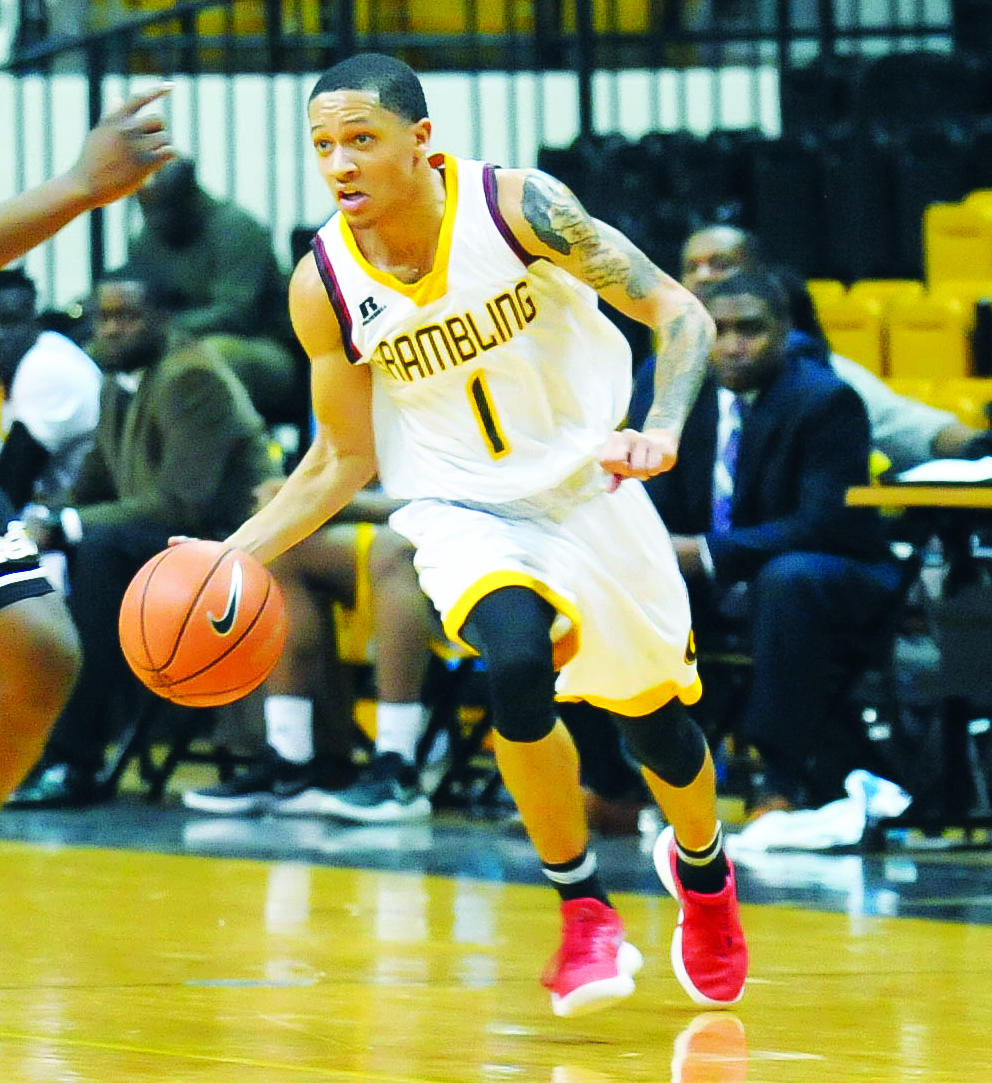 GRAMBLING, La. | Grambling State University junior guard Ivy Smith, Jr. was named to the BOXTOROW 11th Annual Division I Men's Basketball All-American Second Team on Thursday.
Smith, an All-Southwestern Athletic Conference (SWAC) Second Team selection, played in 32 of Grambling State's 34 games this season.
He averaged 13.6 points, 5.1 assists, 3.4 rebounds and 1.8 steals, while playing 32.0 minutes. He shot 40.5 percent from the floor and 81.9 percent from the free-throw line for the season.
The Tacoma, Wash. native posted double figures in scoring 24 times, including a season-best 27 points on the road against Alabama A&M. Smith finished first in assists per game, total assists, free-throw percentage and second in free-throw attempts and free-throws made in the SWAC. In addition, Smith ranked 24th nationally in free-throws made.
Joining Smith on the second team was Justin Ravenel (Florida A&M), Devonte Patterson (Prairie View A&M), Jayveous McKinnis (Jackson State), Donte Fitzpatrick (Tennessee State) and Nic Thomas (Norfolk State).
Gary Blackston (Prairie View A&M), R.J. Cole (Howard), Jeremy Combs (Texas Southern), Raashean Davis (North Carolina Central), Jermaine Marrow (Hampton), Martaveous McKnight (Arkansas-Pine Bluff), Charles Williams (Howard) and Cletrell Pope (Bethune-Cookman) were selected to the BOXTOROW All-American First Team.
Marrow was tabbed the BOXTOROW National Player of the Year, while Byron Smith, of Prairie View A&M, earned BOXTOROW National Coach of the Year honors.
Twelve schools were represented on the 2019 BOXTOROW Division I men's basketball All-American teams.