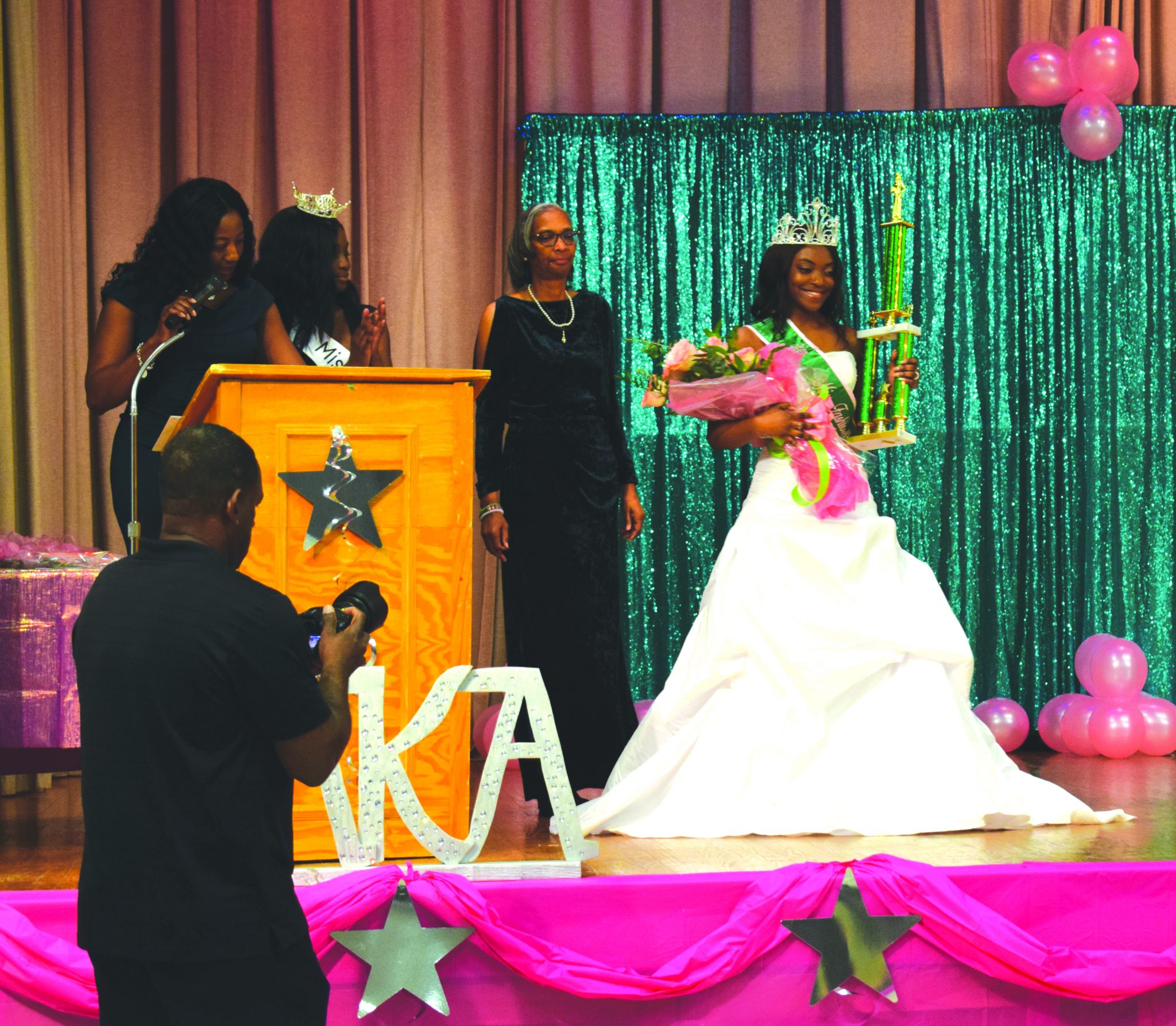 This Saturday, the Minden Alumnae Chapter of Alpha Kappa Alpha Sorority, Inc. hosted its annual Miss Fashionetta Pageant at the Minden Civic Center. This pageant is a fundraising project put on by the non-profit Iota Rho Omega Chapter of Alpha Kappa Alpha Sorority, Inc. The funds raised are utilized for scholarships and community service projects.
The emcees for the event were "Miss Minden" Joy Davis and Dr. Tomekia Manning.
Katelyn Sneed was awarded the title of Miss Fashionetta 2020. In regards to the other young ladies on the Royal Fashionetta Court, the Alpha Sweetheart and reigning Miss Essential Pearl was Marlyia McClendon, the Rose Gold Maid was Asia White, the Emerald Ivy was Kiya Hall, and the Pink Pearl Princess was Kaylaan Washington. Miss AKA Kiddie Extravaganza Queen was Little Miss Trinity Zy'Elle Toliver.
"One of the things that I do want to reflect on is that I'm very proud of these young ladies," said Patricia McMurray, President of the Chapter.
"This has been a great experience for them. This is the first time that a lot of them have ever been involved in anything such as this, a pageant. We had some preliminary activities such as classes on etiquette and a tea party, all of that went into the training and preparing them for this night. This is a first time experience for them, and a lot of them even mentioned that and said that they appreciated that."
District A Councilman and Mayor Pro Tempore Herbert Taylor was present to make the proclamation on behalf of the city that Jan. 11 in Minden being named Historically Black Colleges and Universities Day, on top of presenting the honors to Dr. Connie Walton, Provost and Vice President of Academic Affairs at Grambling State University, and Dr.Nikole Moore Roebuck, Chair of the Department of Music and Director of Bands at Grambling State University.
After the court was introduced, the audience was treated to a fashion show performed by the ALH modeling troupe, along with intermittent performances by Grambling State University's University Jazz Band.
"I think the event went very well. It was well-attended. Alpha Kappa Alpha, Incorporated, Iota Rho Omega chapter extended special thanks to the parents of the 2020 Fashionetta Court, parents of the AKAdemy of Pearls, event sponsors, the community, the Minden Press-Herald, Grambling State University, and the City of Minden for making this an outstanding event," said Ora Rice, Chairman of the event.