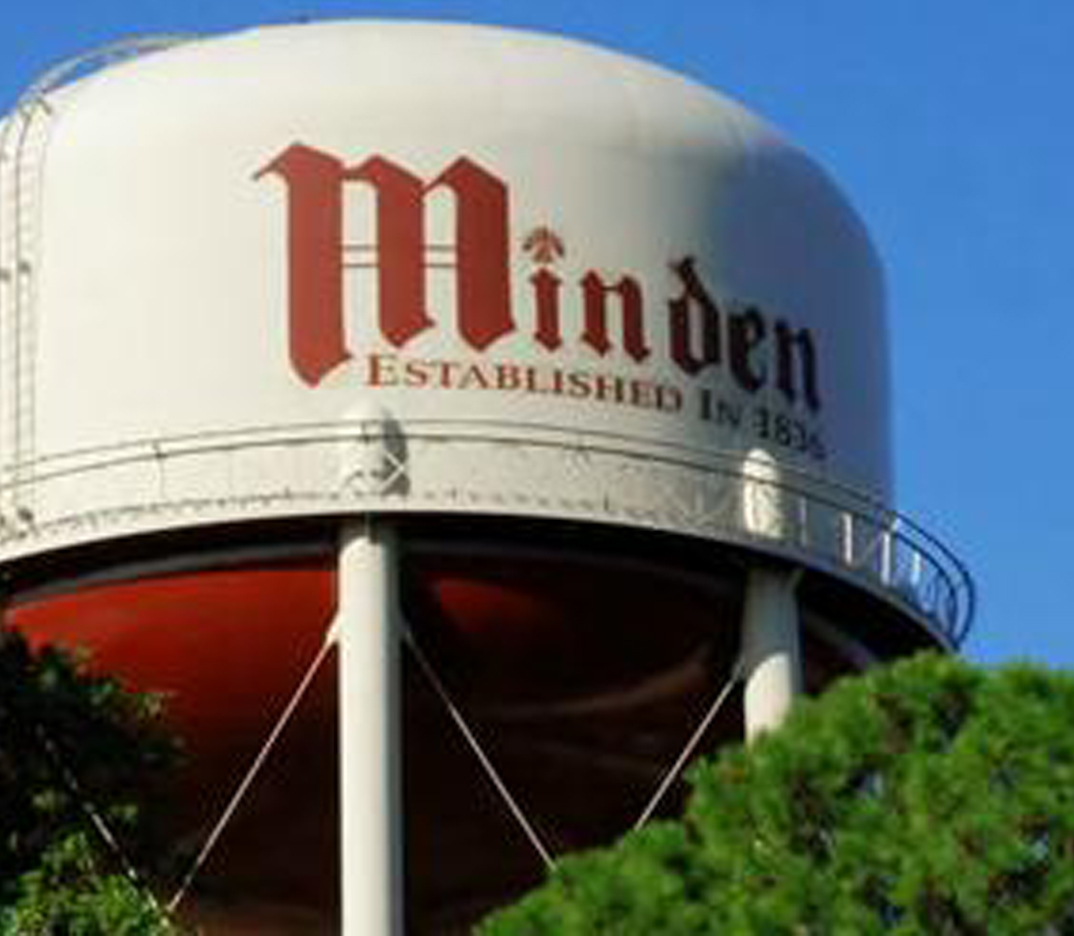 Caleb Daniel
caleb@press-herald.com
The Webster Parish Police Jury held their regular meeting and committee meetings Tuesday morning. The road committee again discussed the ongoing process of repairing numerous parish roads damaged by March 2016 flooding and potential FEMA reimbursement.
As reported previously, 11 roads across the parish with damage identified as the most severe have already been bidded out to contractors, and the jury accepted a bid on April 19. Police Jury President Jim Bonsall said Tuesday that work on these roads should begin within two weeks.
Public Works Superintendent Teddy Holloway estimated there are still between 75 and 100 sites under potential FEMA coverage where hot mix needs to be poured over culverts.
After being informed in previous meetings that working on these small culvert areas will not affect the likelihood of FEMA reimbursement, jury members said the work needs to get going soon.
"We've been sitting here so long not doing anything, and I think we're at a point where we need to start trying to get this done," Bonsall said. "Now, we can only go as far as our money will go."
Parish Attorney Patrick Jackson said while moving forward without guaranteed FEMA reimbursement may be risky, "it's worth the risk at this point."
"We've got to do the roads anyway," he said. "So we do them, and the plan is we submit them to FEMA to get reimbursed. But if not, we still needed to do them, so we do them."
Road committee chairman Steve Ramsey said while work at these sites needs to get underway, the time it will take to complete them will push back other projects on the priority list and municipality work. Juror Daniel Thomas voiced concern that one of his roads on the priority list, which is not on the FEMA list, may not be driveable by the time work reaches it.
"The toughest road I have on the priority list can't make it through another winter," he said. "I don't think King Orchard Road can make it through. There's a chance we'll have to close a major through road."
Holloway said that if the jury chooses to do the work on the FEMA roads, King Orchard Road and others on the priority list may not be reached in time. The jury decided to wait until the next meeting, when a full list of FEMA sites and cost estimates can be made ready, before deciding what projects to prioritize.
"I know we need to get the FEMA roads fixed, but I know we've also let the priority list roads slide down more than we should have," Bonsall said. "So we need to talk about which direction to go."
During the administrative committee meeting, chairman Vera Davison updated the jury on the search for a Office of Community Services Director. Mary Whittaker is currently continuing to serve in the position until a replacement can be found. Davison said there are and will be no stoppage of services during this transition.
"It is still in progress," she said. "The reason we can't hardly find anybody is because that's a big job. Not too many people want to just do that. But it's still in progress and everything is going fine."
During the regular meeting, each item on a relatively small agenda was passed unanimously and without much discussion.
Recreational funding was approved for improvements to the town of Cotton Valley in the amount of $1,200. The jury approved a cooperative endeavor with the Dubberly fire district to help them fix damaged culverts in front of the station.
Julie Everett with U.S. Representative Mike Johnson's office asked the jury to disperse information about the services Johnson's office offers to his constituents, including making inquiries to federal agencies if citizens are having trouble with them.
Johnnye Kennon and Juror Nick Cox updated the jury on the Convention and Visitors Commission's search for a new director of tourism. Cox said the personnel committee will be fielding interviews tomorrow.