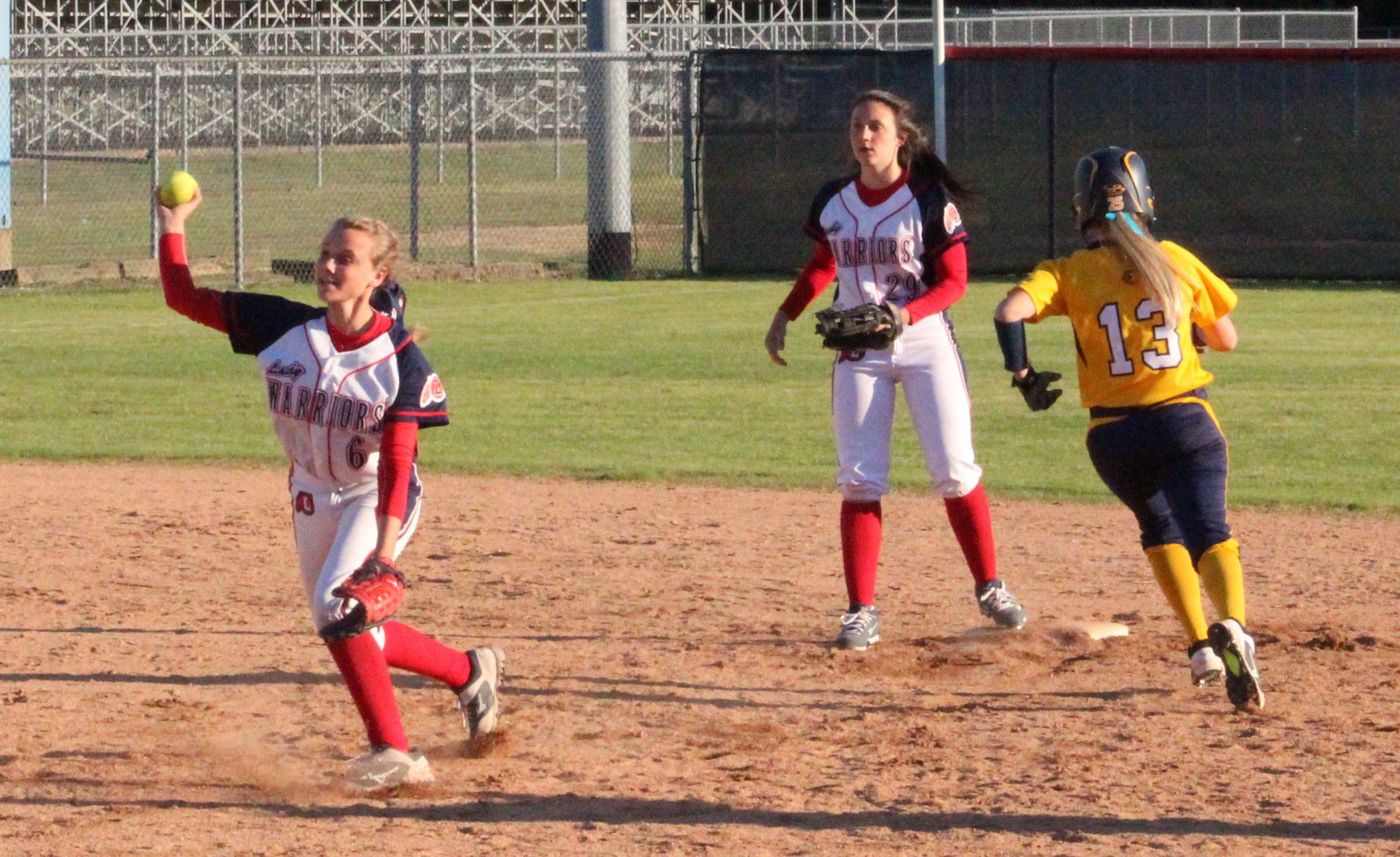 SIBLEY – Two runs in the second and fifth inning proved plenty for Lakeside.
The Lady Warrior softball team rode Laney Taylor's right arm to a shutout victory Tuesday at beautiful Warrior Park, as Lakeside defeated D'Arbonne Woods Charter School 4-0.
Taylor struck out 8 batters and allowed 4 hits and no runs in picking up the winning decision. Taylor is now 5-3 with a 1.556 ERA and 65 K's on the year.
While Taylor was dominating in the circle, Chelsea broke things open with an RBI-double in the fifth inning. Frances Robinson also had an RBI in the