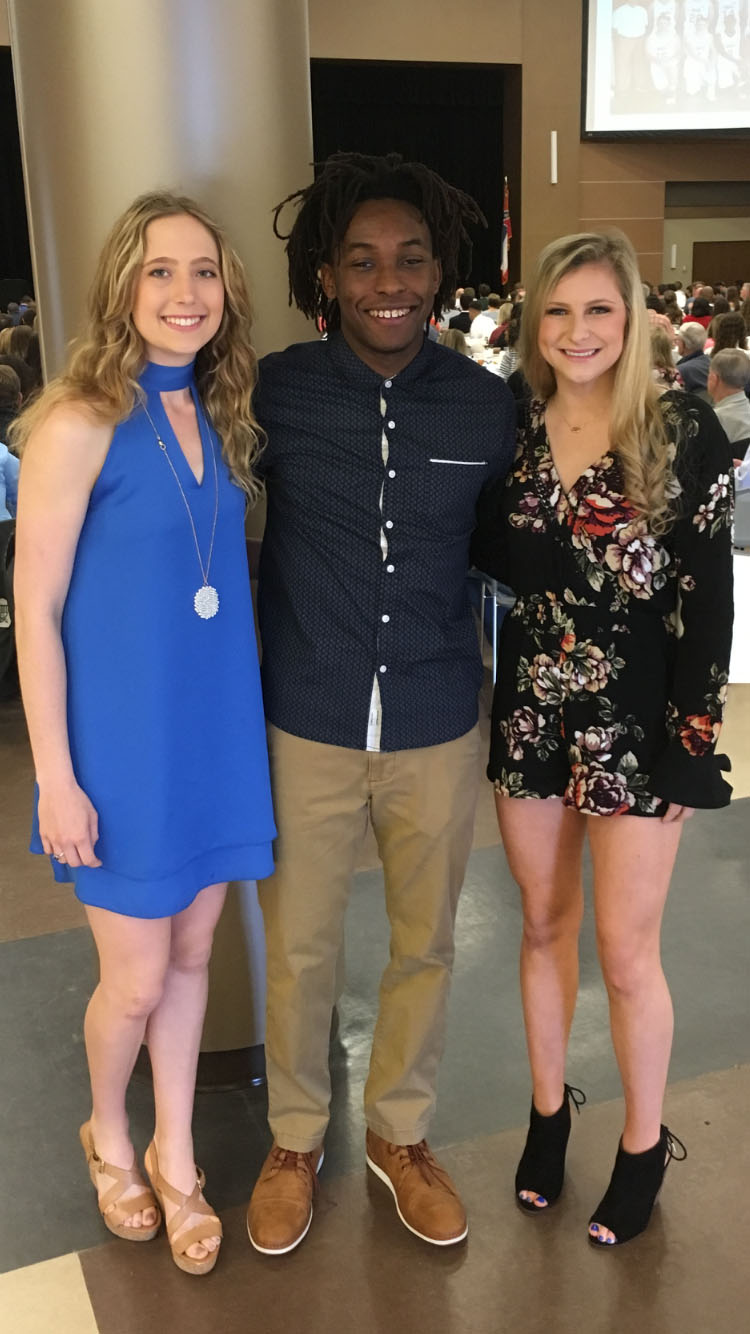 SPECIAL TO THE PRESS-HERALD / Gary Harris
Glenbrook School had three players named to the MAIS All-Star basketball teams.
Seniors Amelia Christy and Kate Marvin were selected to the girls team, while senior Damaza Robinson was chosen to participate on the boys team.  The players were recognized at the annual All-Star Basketball Awards Banquet on Thursday, March 8 at the Clyde Muse Center at Hinds Community College's Rankin campus and then played in their respective games on Friday, March 9 at Jackson Prep.
No longer using the familiar North-South matchups, All-Stars were chosen and then drafted onto two teams by the All-Star Coaches.  Christy and Marvin played on the A-AA White team, which won their game 74-51 over the A-AA Red team.  Kate Marvin had 5 points, 2 steals, and a team high 10 rebounds (6 offensive).  Amelia Christy also tallied 5 points with 2 steals.
Damaza Robinson was chosen to play on the boys A-AA Red team which dropped a 111-97 decision to the A-AA White team.  Robinson 4 points and 2 steals in the contest.