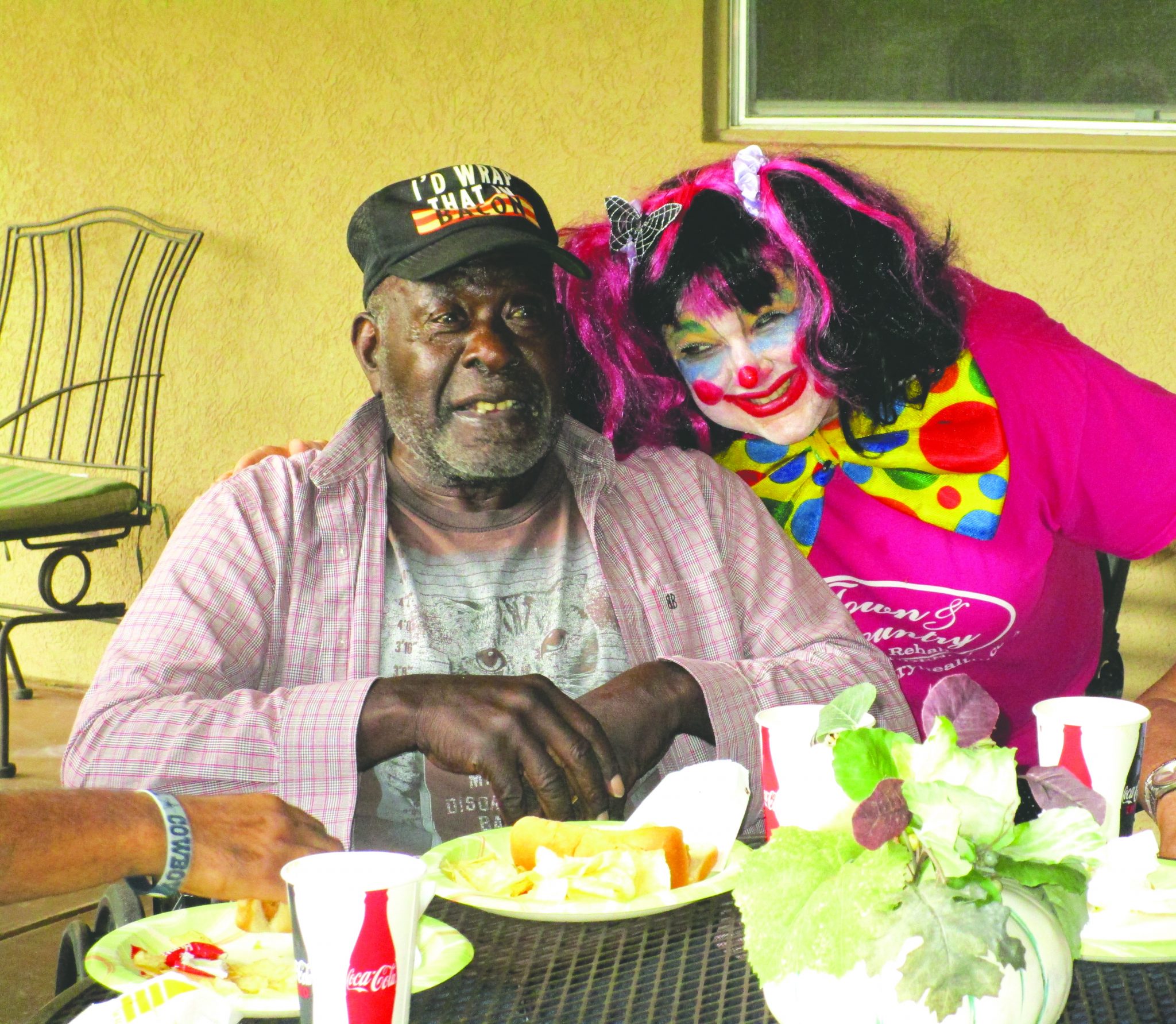 Many Webster Parish residents came together for National Night Out Tuesday despite the rainy weather.

"The hosts are to be commended for their hard work and diligence in the fight against crime and drugs. Even rain could not dampen the spirits of our concerned citizens," National Night Out chairperson Fayrine Kennon-Gilbert wrote in a press release.
Town and Country Rehab and Health brough out a clown for their event and had visitors such as Mayor Tommy Davis.
District C resident Michael Walker held his block party on and off as the rain would allow.
"My wife, Chequella started putting out tables and chairs and food at about 5:30. About 15 minutes later a pour down came and the wind so we were running to put things back in the house. After the rain stopped, we went back out and tried it again," Walker said.
Several city officials and candidates were visiting the parties as the rain would allow. Some residents even got to meet neighbors they didn't know before.
"The mayor, Tommy Davis stopped by and talked to us, also Terry Gardner, Winky Newer, and guys from the fire department, also Debra Cooksey. A neighbor from up the street stopped who I didn't know but got to know. All of this was going on when the downpour came back " Walker said.
Some neighborhoods decided to celebrate together at a later date.
"My neighbor Cheese Bradford said we will get together later and have a cookout for the neighborhood soon," Walker said.
Sibley residents also participated in the National Night Out festivities.
Sibley mayor Jimmy Williams attended and the Lakeside football team served hot dogs. The children also played in a bounce house and with CeCe the clown until the rain arrived. Pastor Brock Childers blessed the community and the meal. Chief of police Jeremy Robinson also greeted guests.
According to Kennon-Gilbert's press release, all Minden block party hosts will be recognized at the November 5 City Council meeting for their efforts.
"We must continue to work together in order to 'give crime a going away party' in Minden, Louisiana," Kennon-Gilbert wrote.