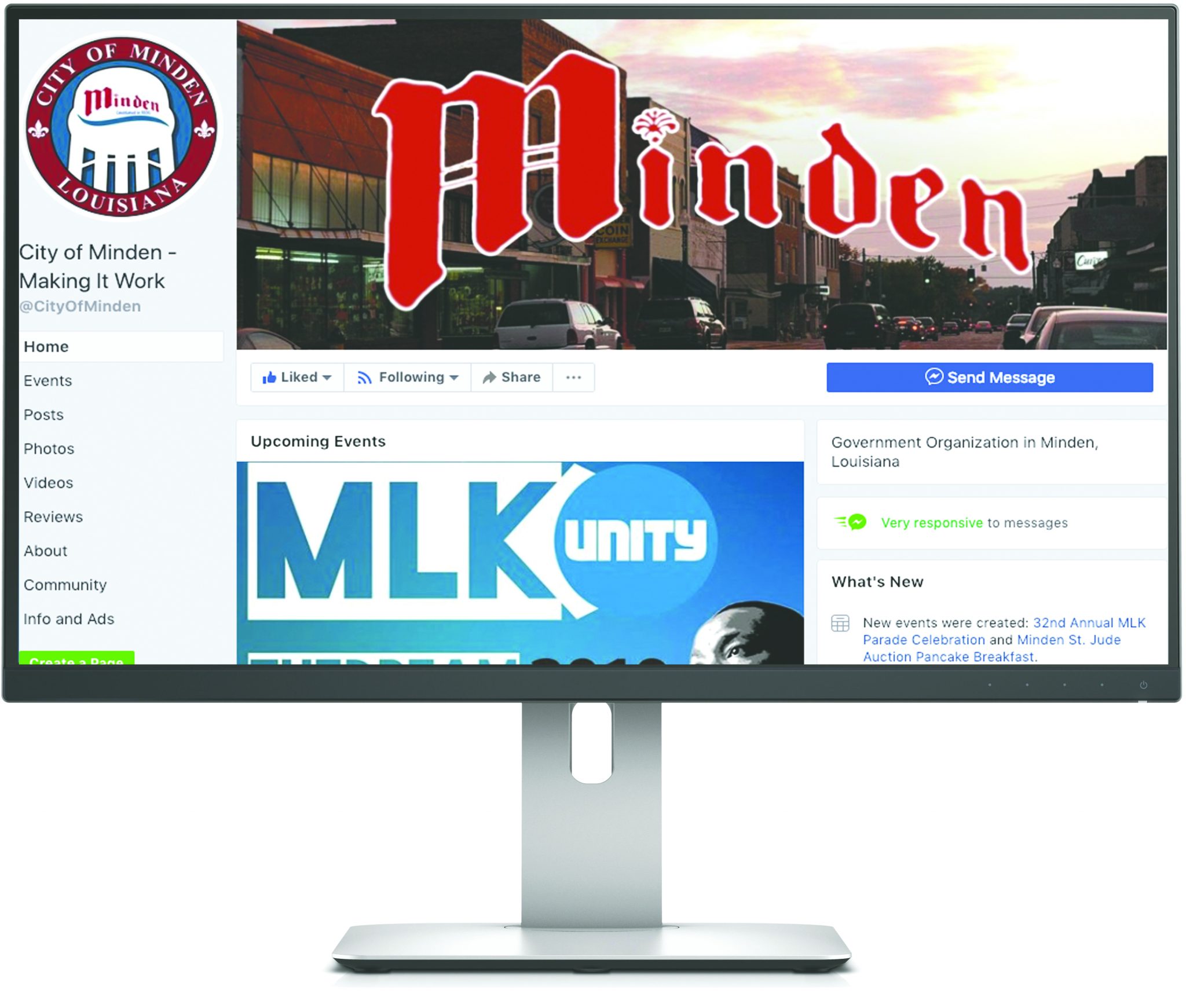 City establishes social media department, launches Facebook page
The City of Minden Has begun the process of expanding its appearance and visibility via social media.
The City of Minden recently developed a social media department made up of two employees, Will Gerding and Hayden Finley.
With the development of the new department the city has also established a Facebook page, which launched Monday January 14, titled, "City of Minden – Making It Work."
"We are excited about keeping in touch and letting everyone know what is going on at city hall and with all of our departments" Mayor Terry Gardner said.
"This Facebook Page represents the City of Minden and what is happening on a daily basis."
The page provides a list of local events happening around Minden.
"This is just another way that we can communicate with the whole community," Gardner explained.
Currently the City of Minden Facebook page has 581 like and continues to grow. Gardner encourages everyone to like the city's page. "We encourage everyone to like our page, City Of Minden, making it work".